One Great George Street wedding photographer
One Great George Street wedding, London
Edmund & Stefan
I was honoured when Edmund and Stefan asked me to be their One Great George Street wedding photographer in London. And wow, what a day – and night – it was.
This wedding had the lot: a wonderful couple; a stunning, historic venue brimming with character (you'll see what I mean in the photos below); hundreds of guests (literally); friends from all over the world; hilarious speeches; and non-stop dancing into the small hours.
I've never been to a wedding where the guests were on the dancefloor before the happy couple, but Edmund and Stefan's friends just couldn't wait to strut their stuff in the Great Hall.
One Great George Street is an amazing building in its own right. Add a blockbuster wedding to the mix and it's even more special.
What's more, One Great Geroge Street is smack bang in the centre of London – a stone's throw from Big Ben, Parliament Square and the River Thames. There are thousands of tourists milling about all day, which I love to incorporate into my style of documentary wedding photography.
I had the best fun shooting Edmund and Stefan's wedding (I refuse to call it work because it's not), and it was so nice to get this message from them after they saw their wedding gallery for the first time…
"The photos are incredible – we can't get enough of looking at them. It's crazy, the amount of perfect coverage. Just the best!
The compositions and juxtapositions take them to another level. So much humour and candid stuff in there – along with really poignant, beautiful shots."
A Terribly Serious Adventure
Edmund and Stefan enjoyed a relaxing morning at the Conrad St James hotel, putting the finishing touches to their speeches and doing a few last-minute jobs. Their mums had their make-up and hair done just down the corridor, and it all made for one of the most chilled-out wedding mornings I've witnessed.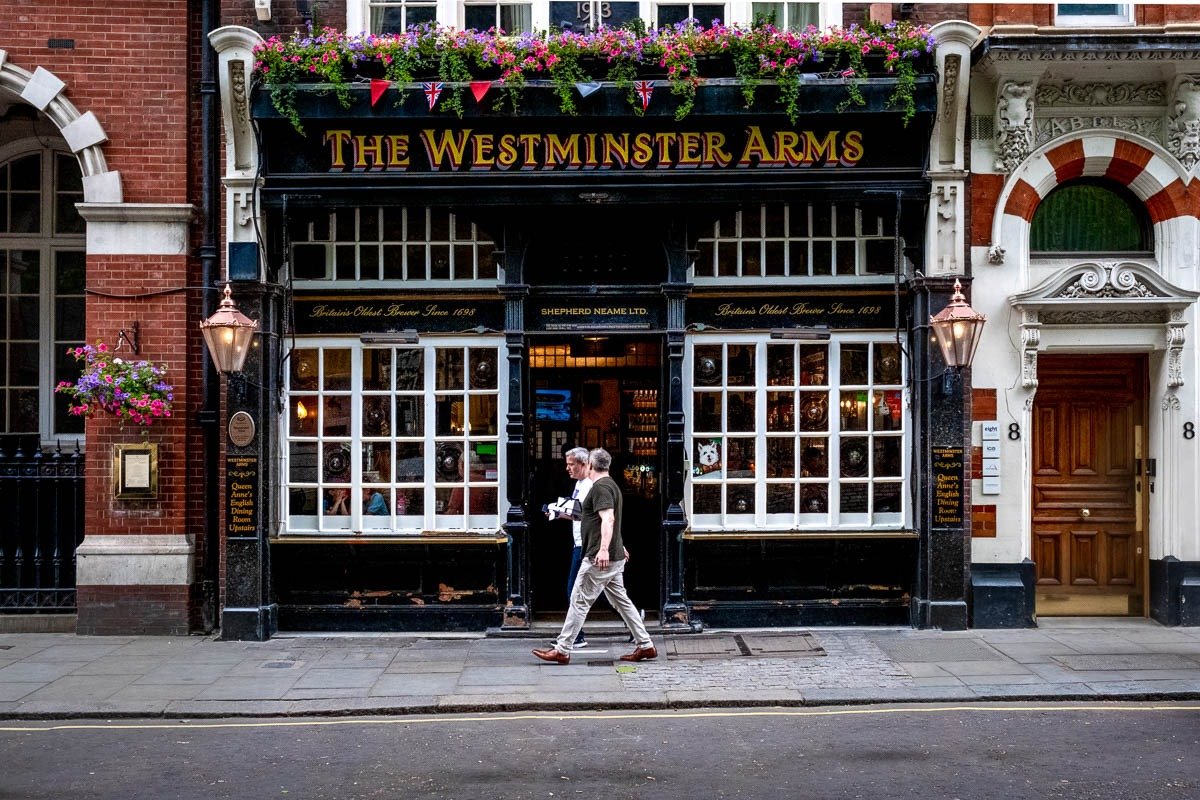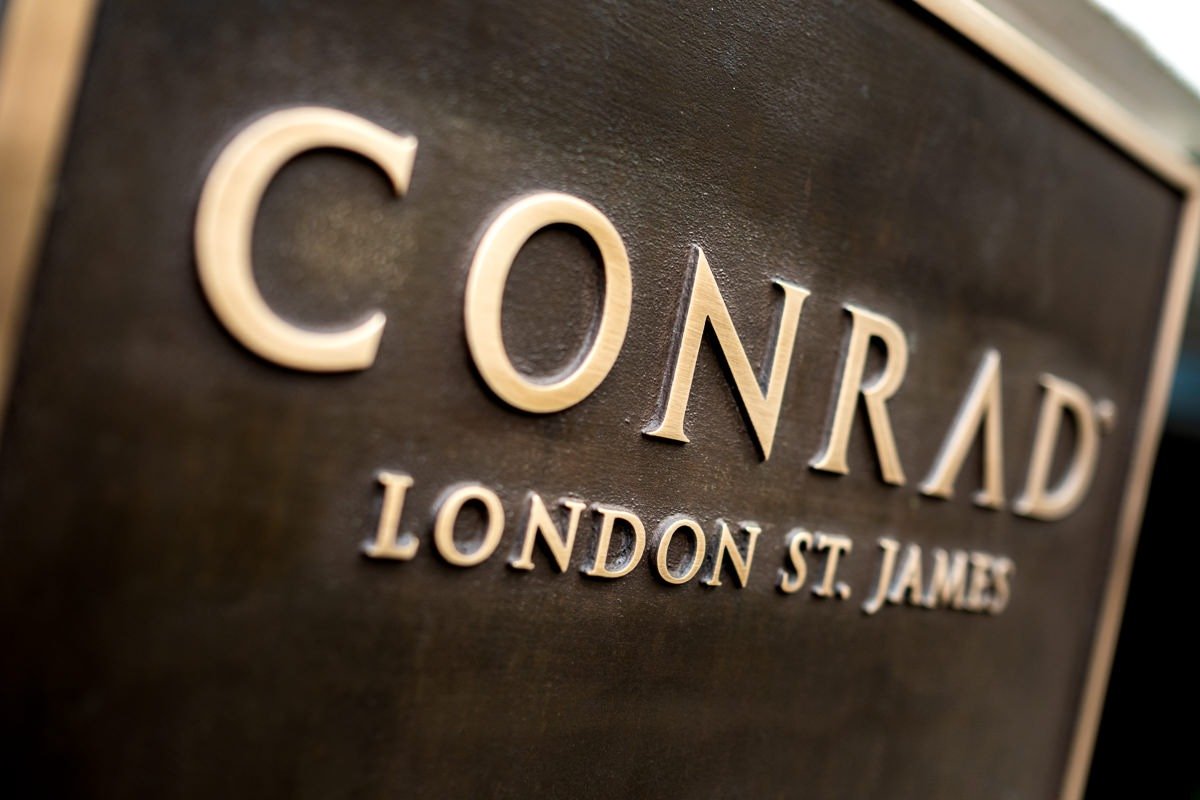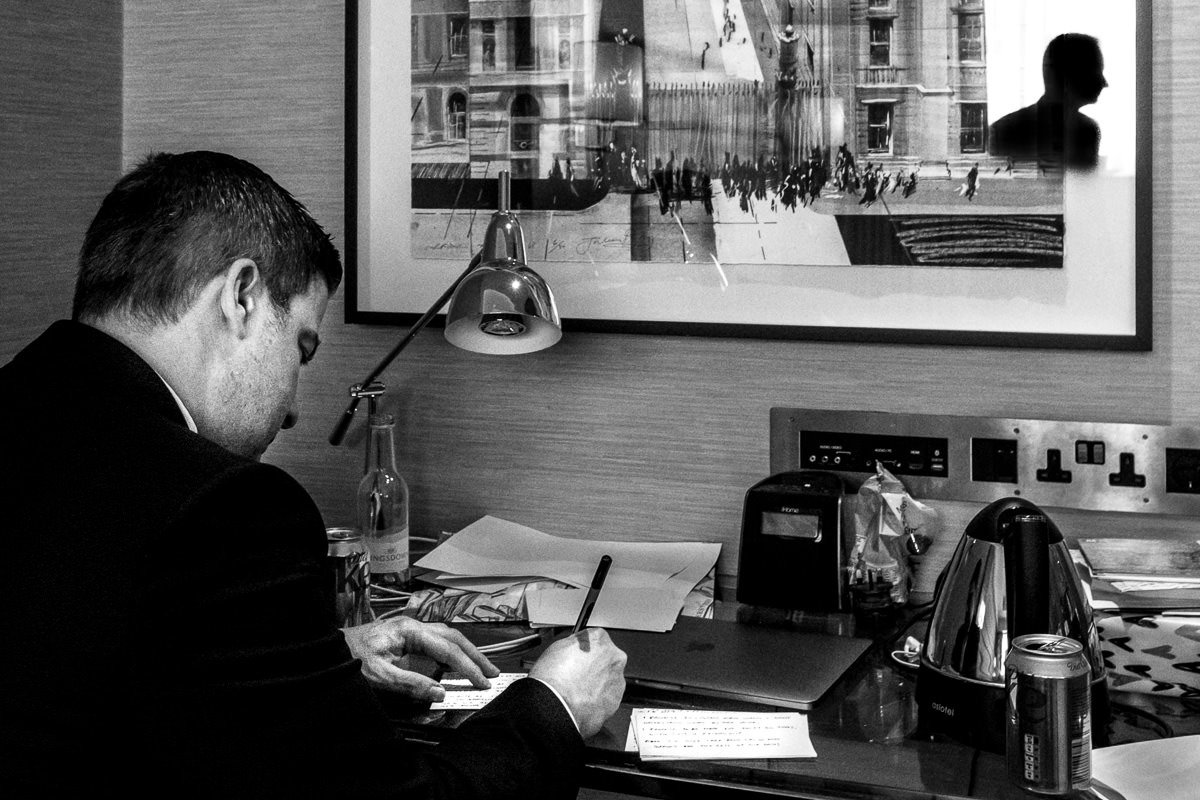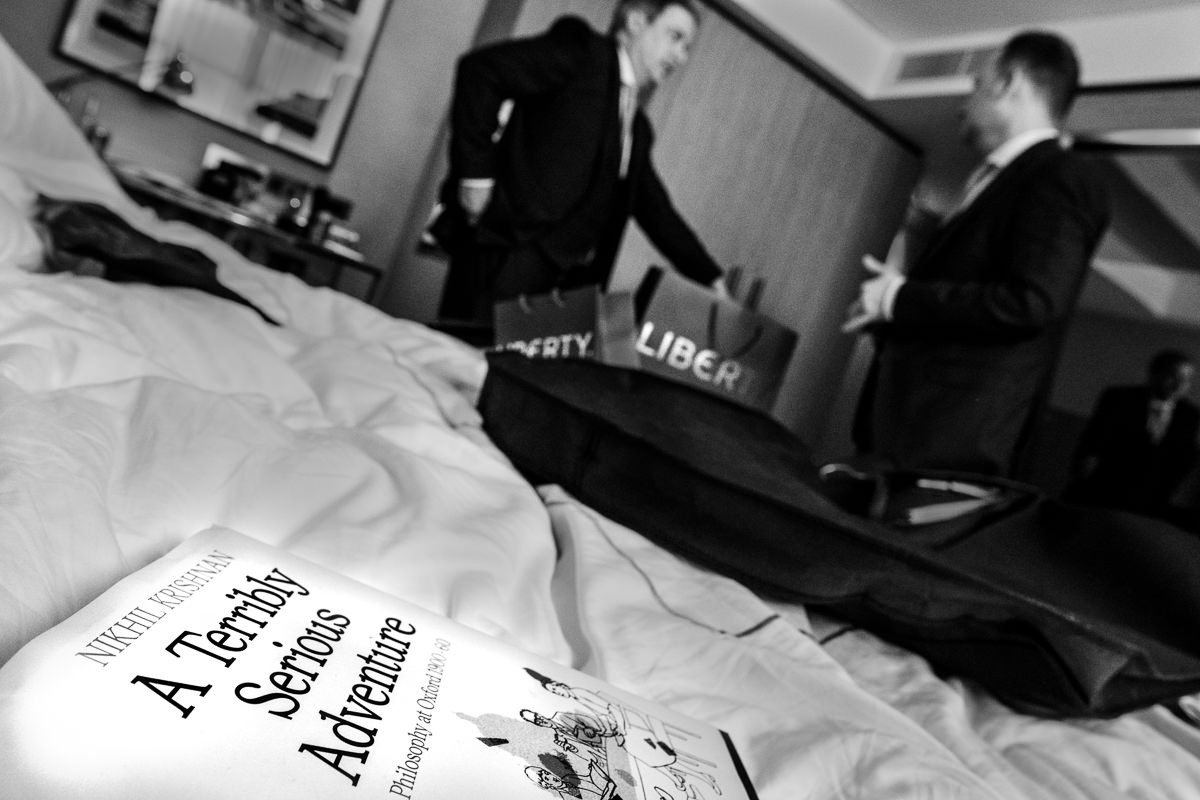 One Great George Street wedding arrivals
Taxis were the order of the day – it was far too hot and sweaty to walk – as Edmund and Stefan and their family and closest friends made their weay to One Great George Street in central London.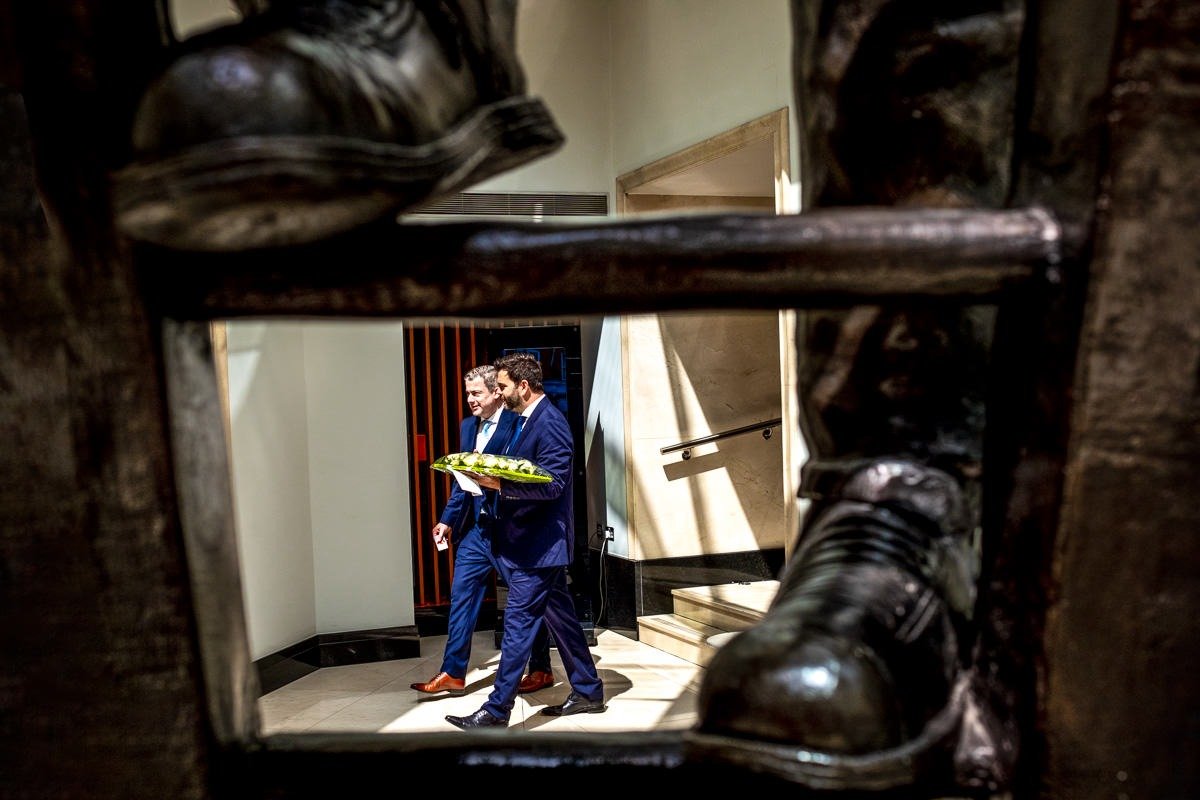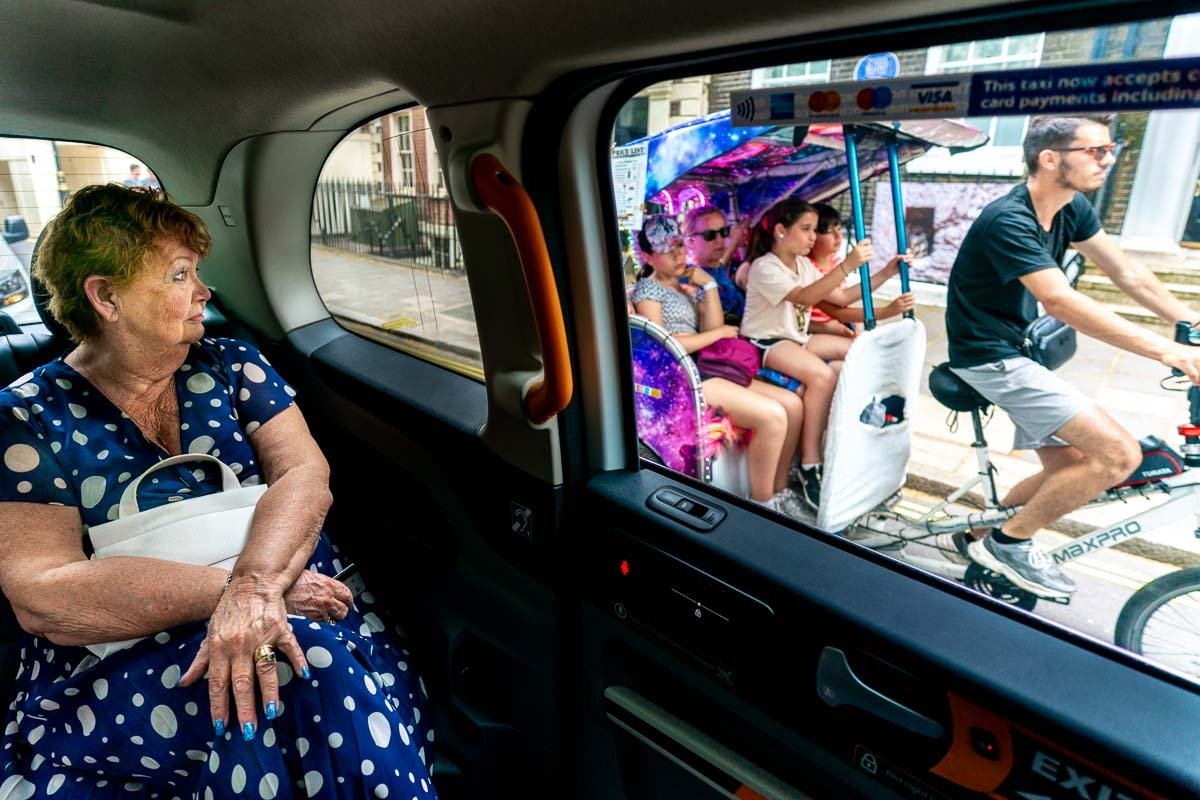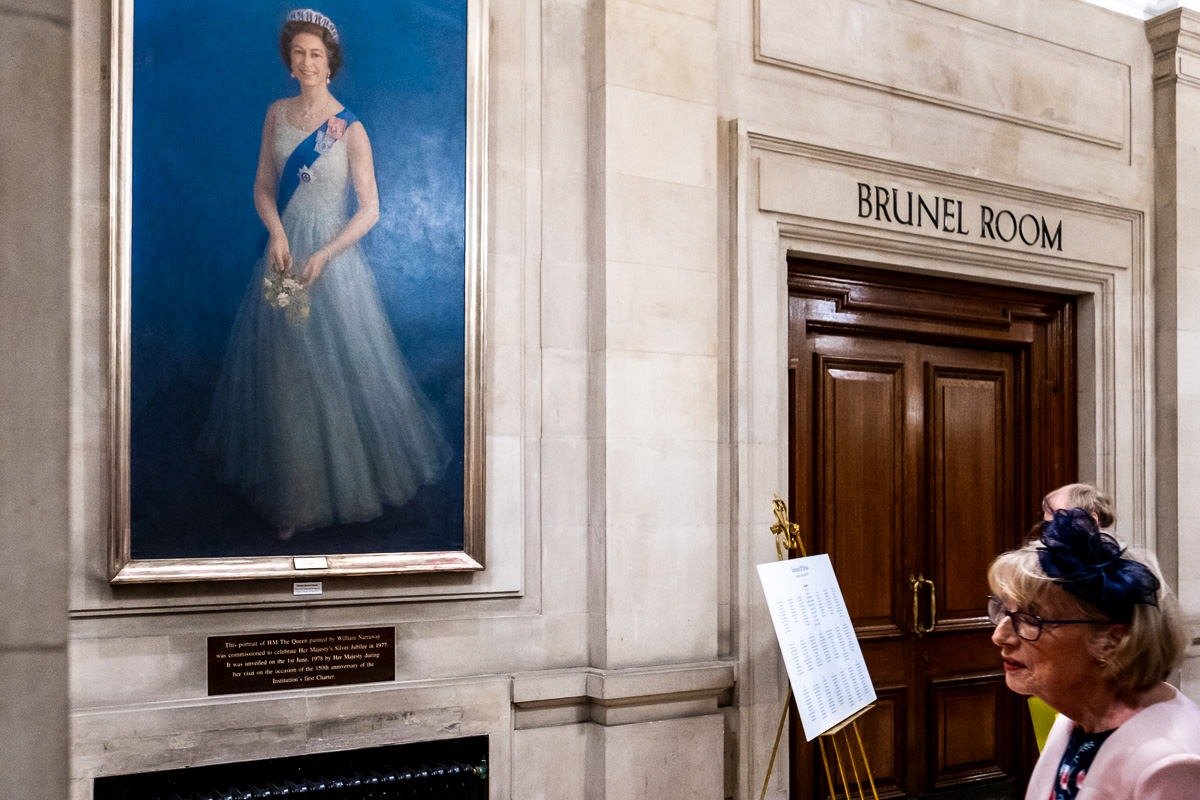 One Great George Street wedding ceremony
After plenty of meeting and greeting, the guests made their way into the Council Room – another room packed full of character – for the wedding ceremony. It was a lovely, non-traditional affair from the moment Edmund and Stefan – both beaming with joy – walked down the aisle together. A pesky flower that kept falling out of Stefan's buttonhole made it even more memorable.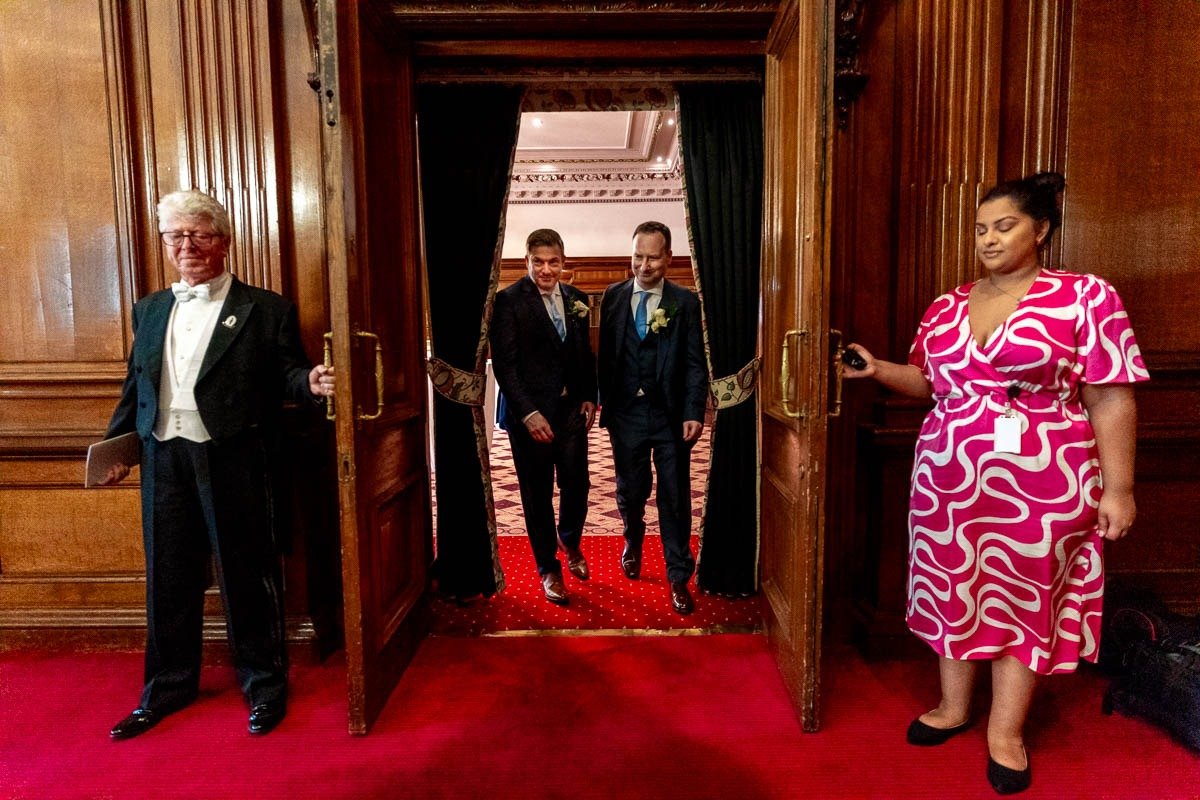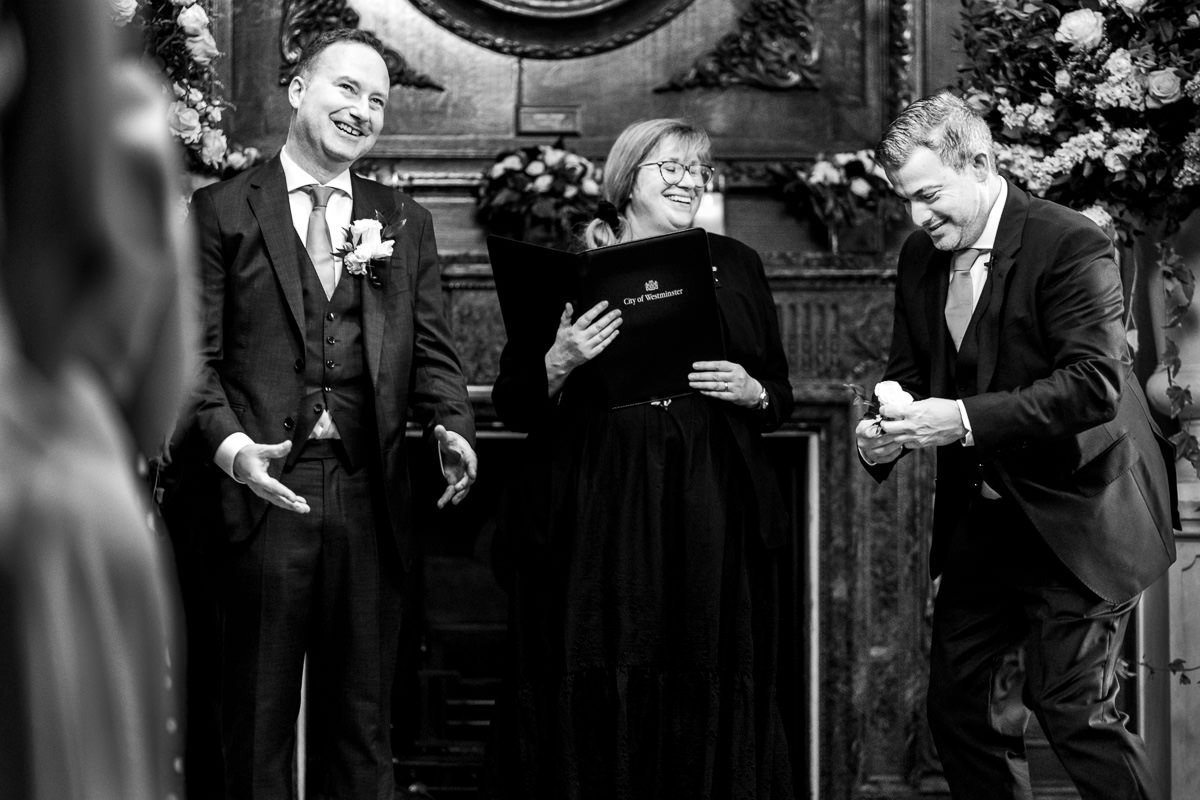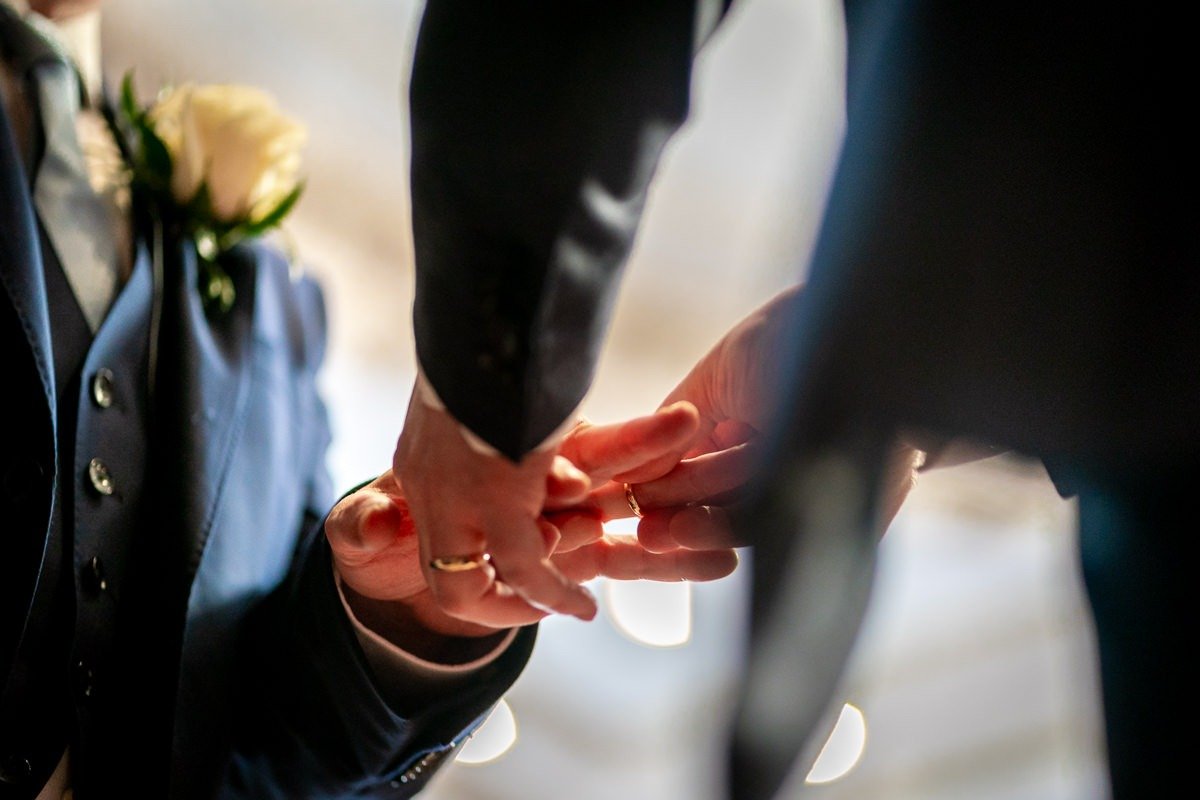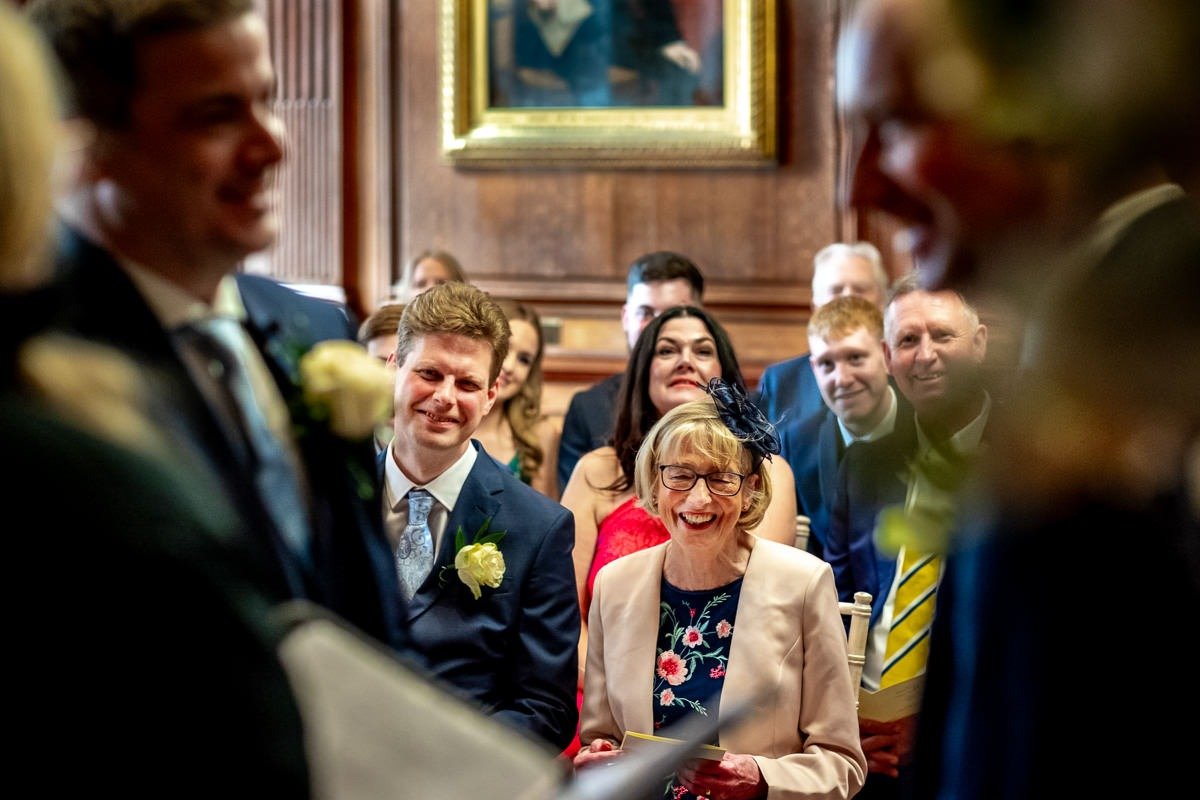 Raise a glass - and drop the confetti
Time for drinks, canapés and cakes. Edmund and Stefan even managed a stroll outside – their first as a married couple – as the oblivious tourists and shoppers went about their business. Then it was on to the confetti drop. Well, if you've got an amazing rotunda and first-floor balcony, it would be shame not to use it…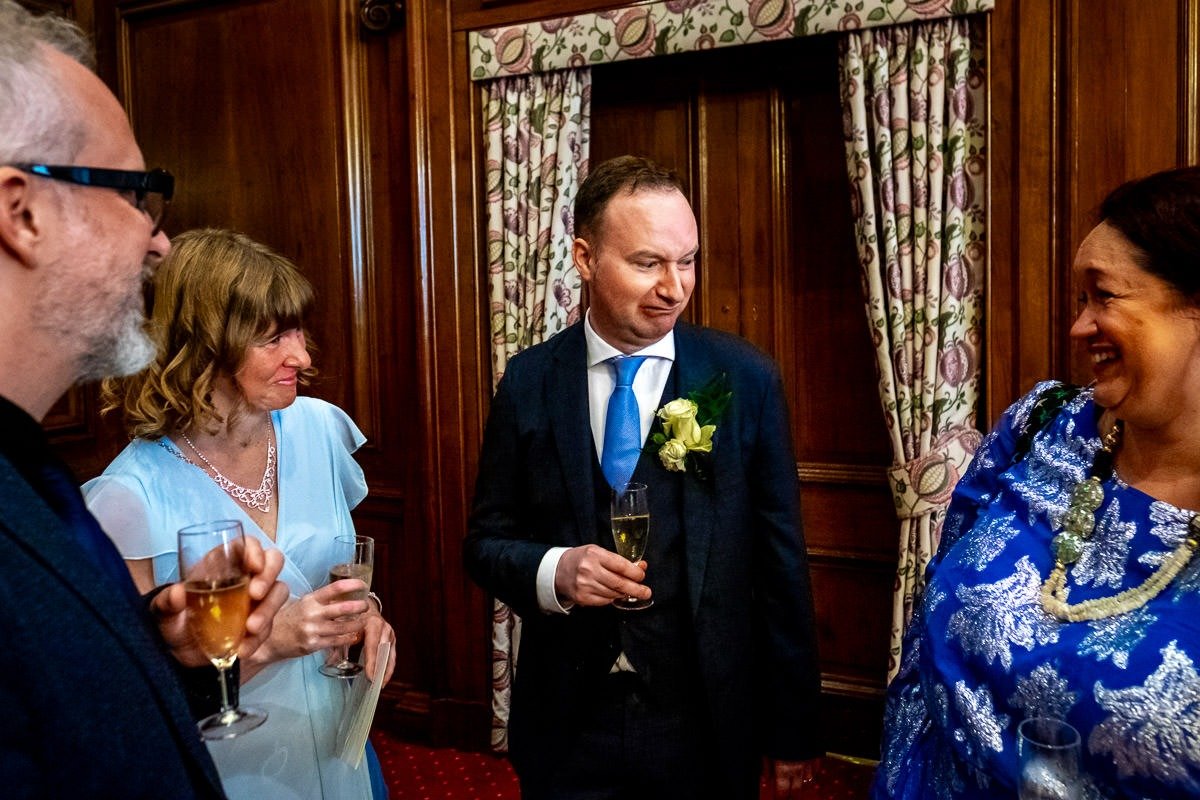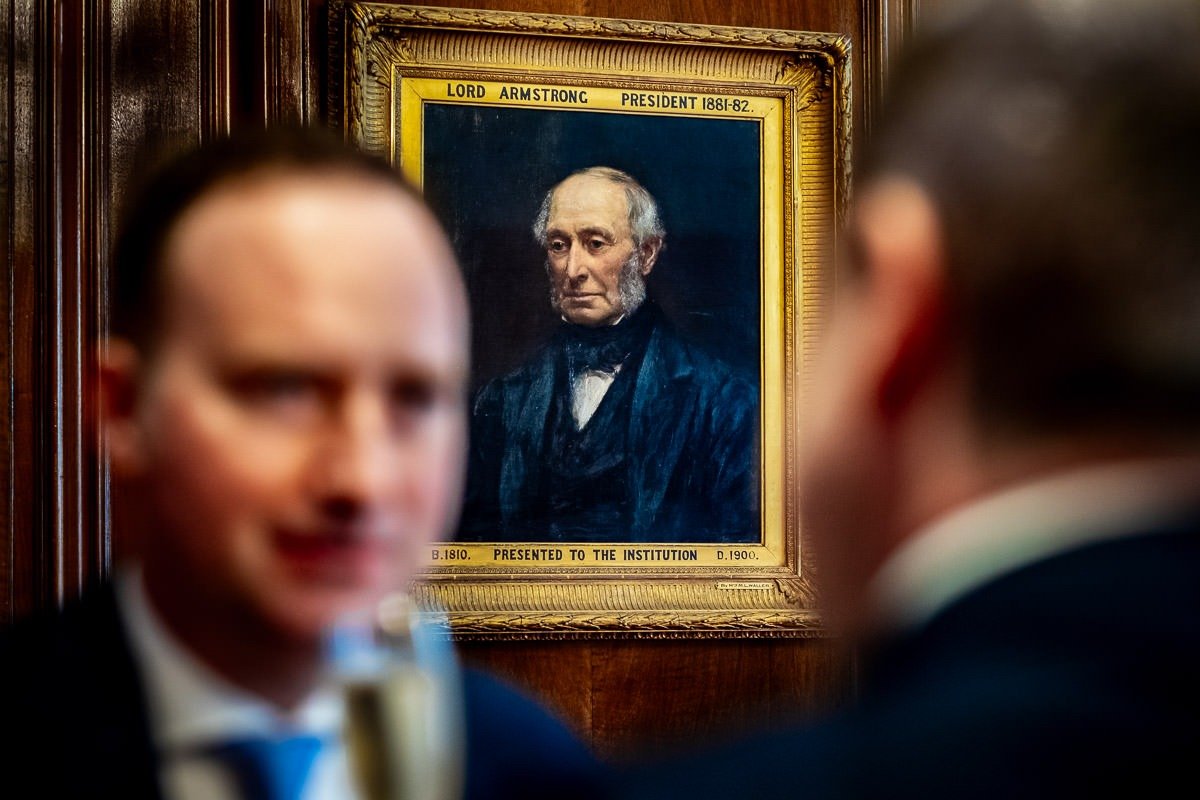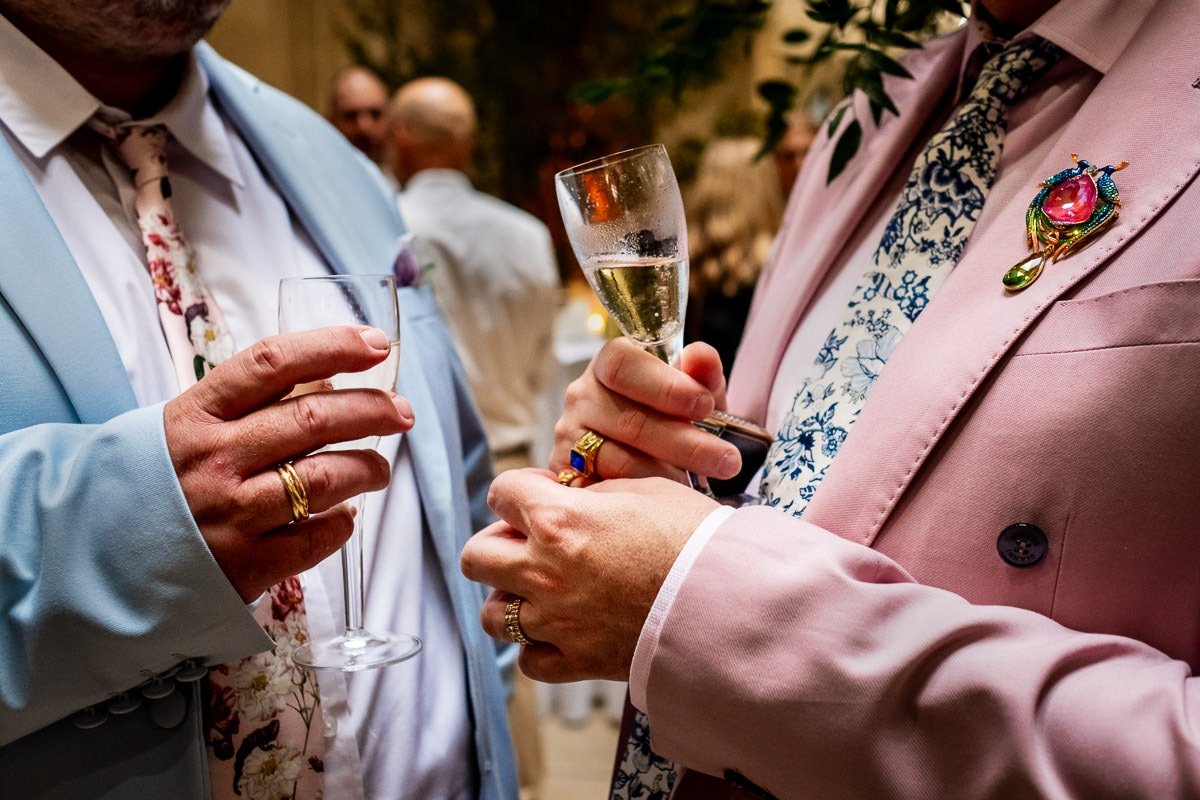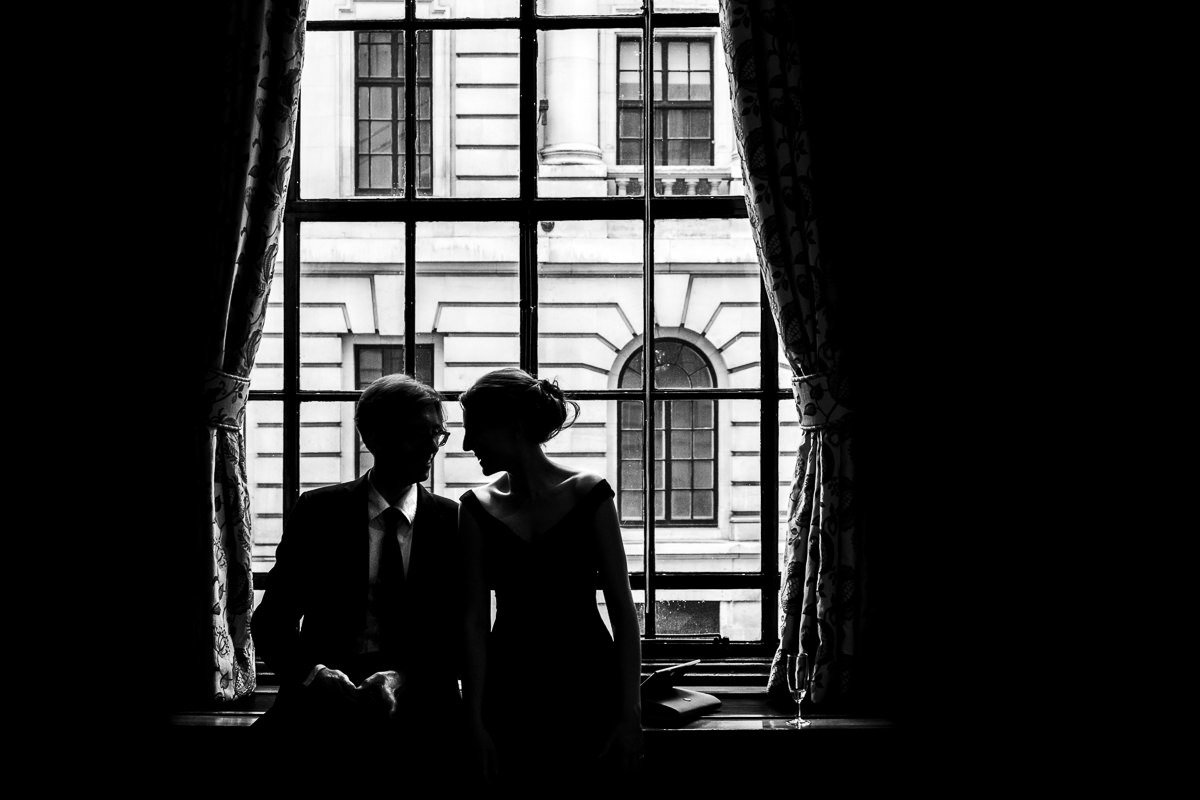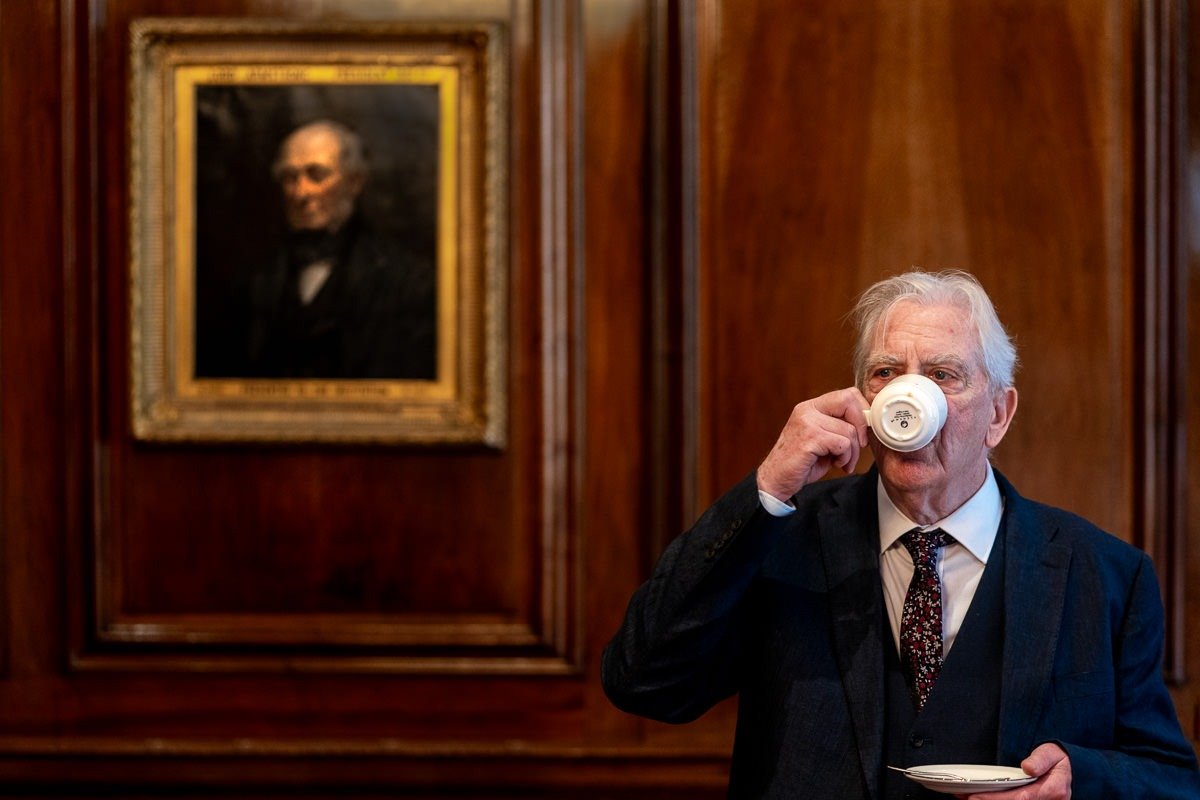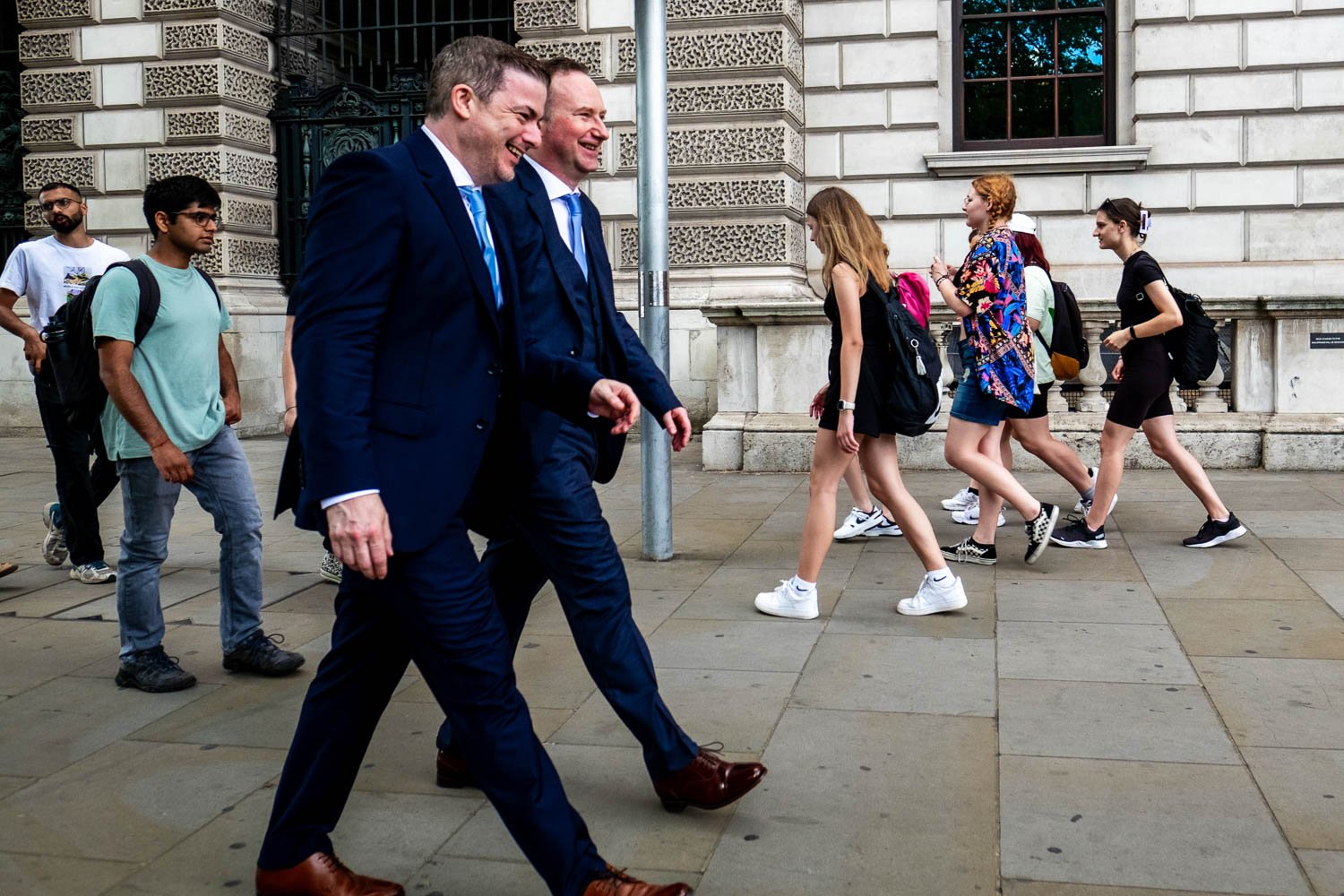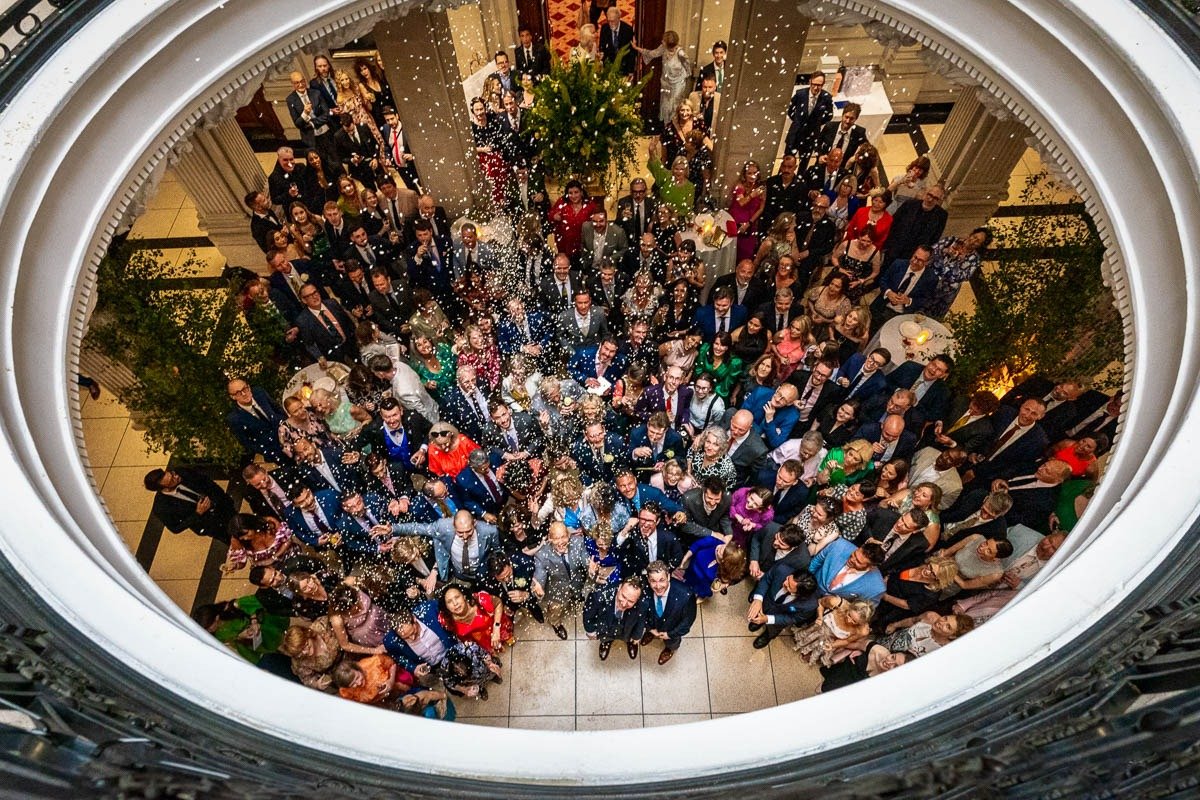 One Great George Street wedding breakfast
Into the Great Hall (an apt name) for the wedding breakfast and, more importantly, the speeches. And what speeches they were – from Edmund and Stefan's mums; the main men themselves; and best men Greg and Rich. Each and every one was hilarious and touching in equal measure. Edmund never stopped laughing and Stefan had his head in his hands (in the best possible way) too often to count.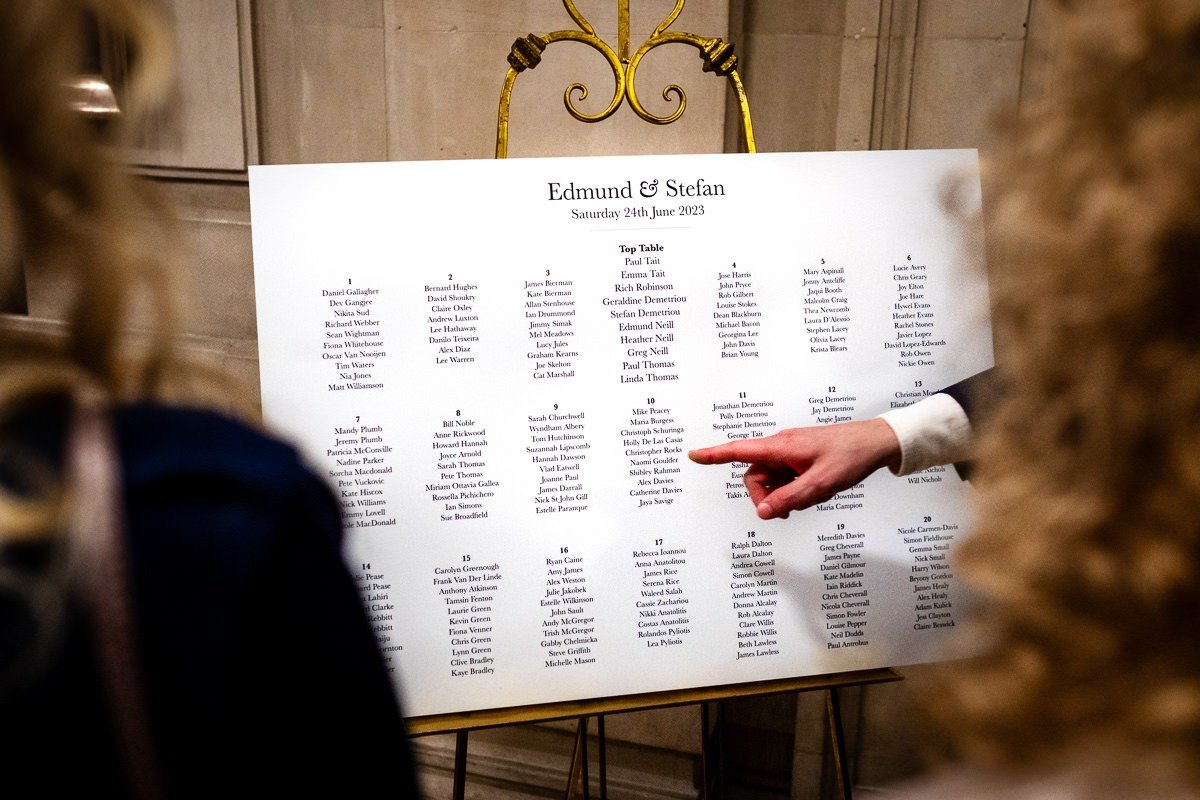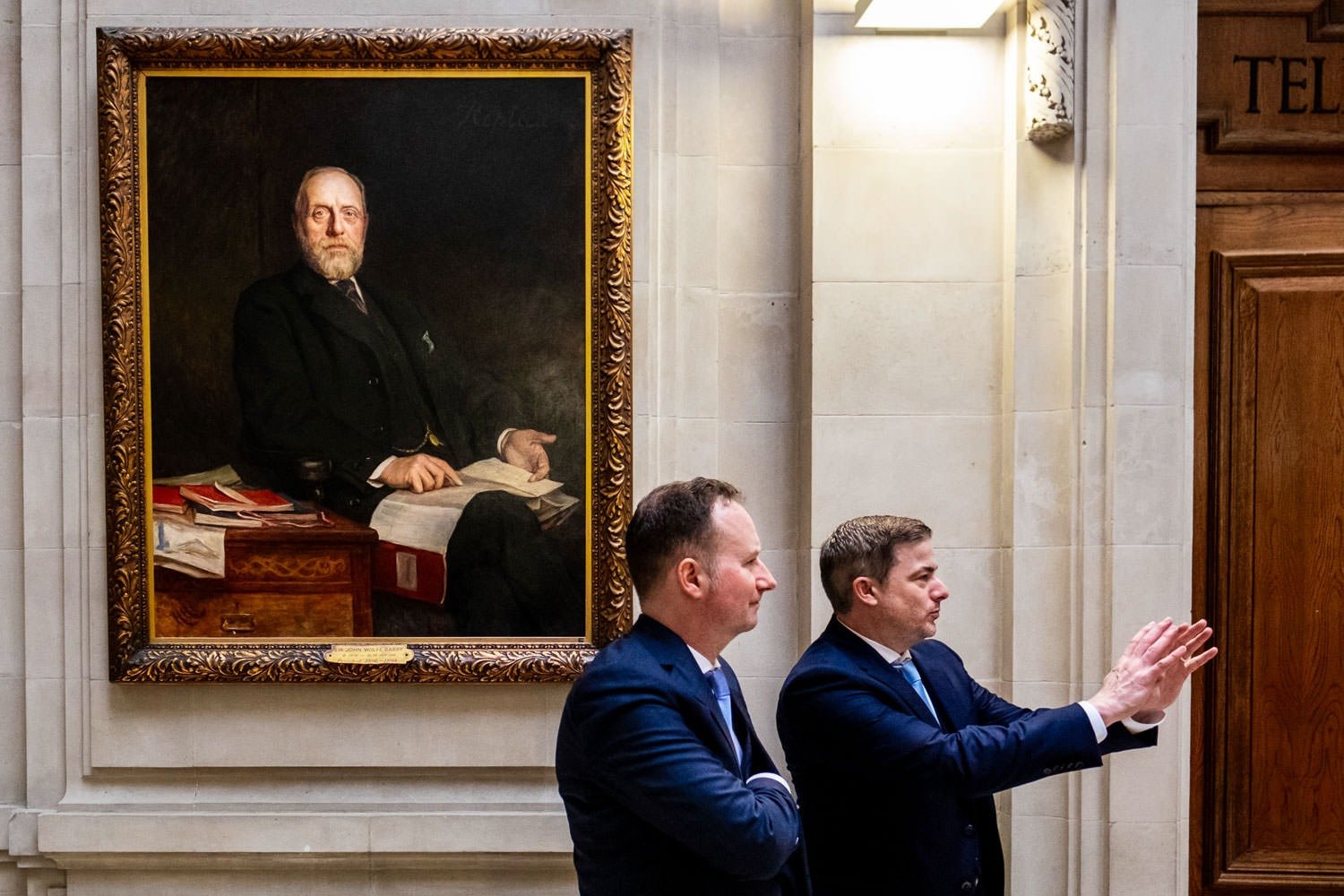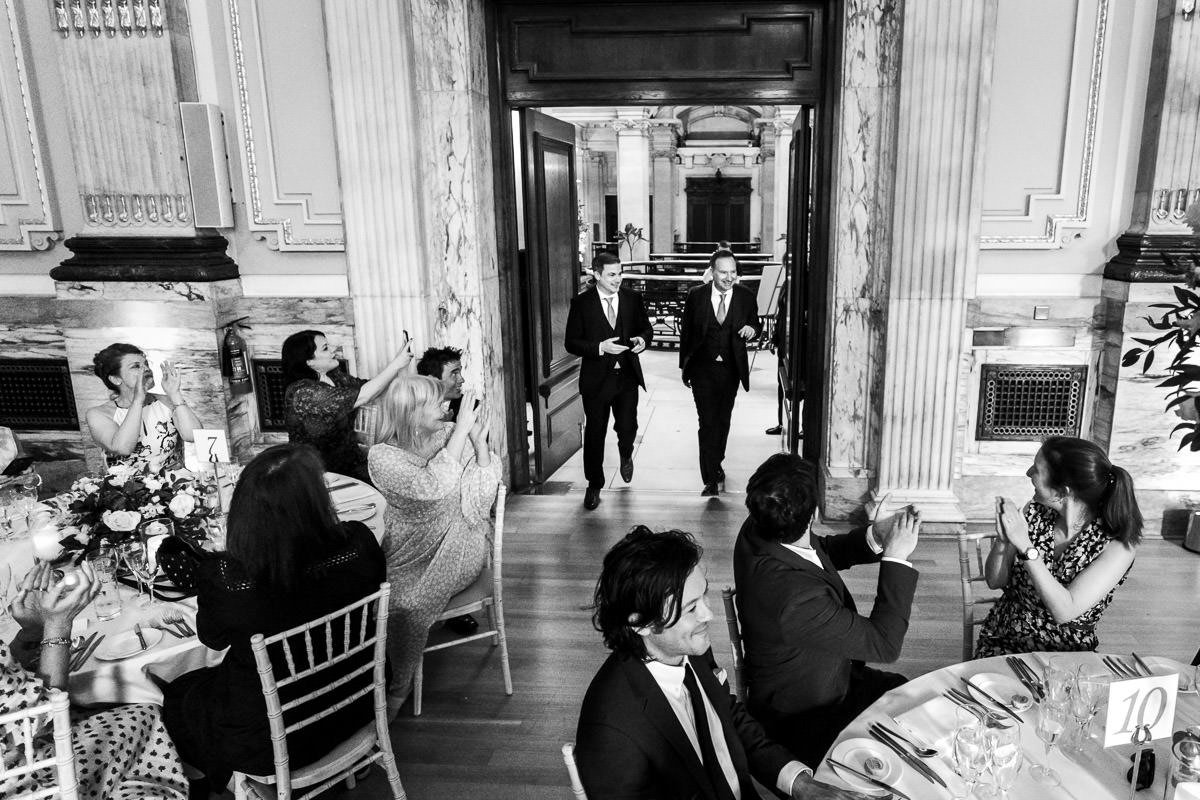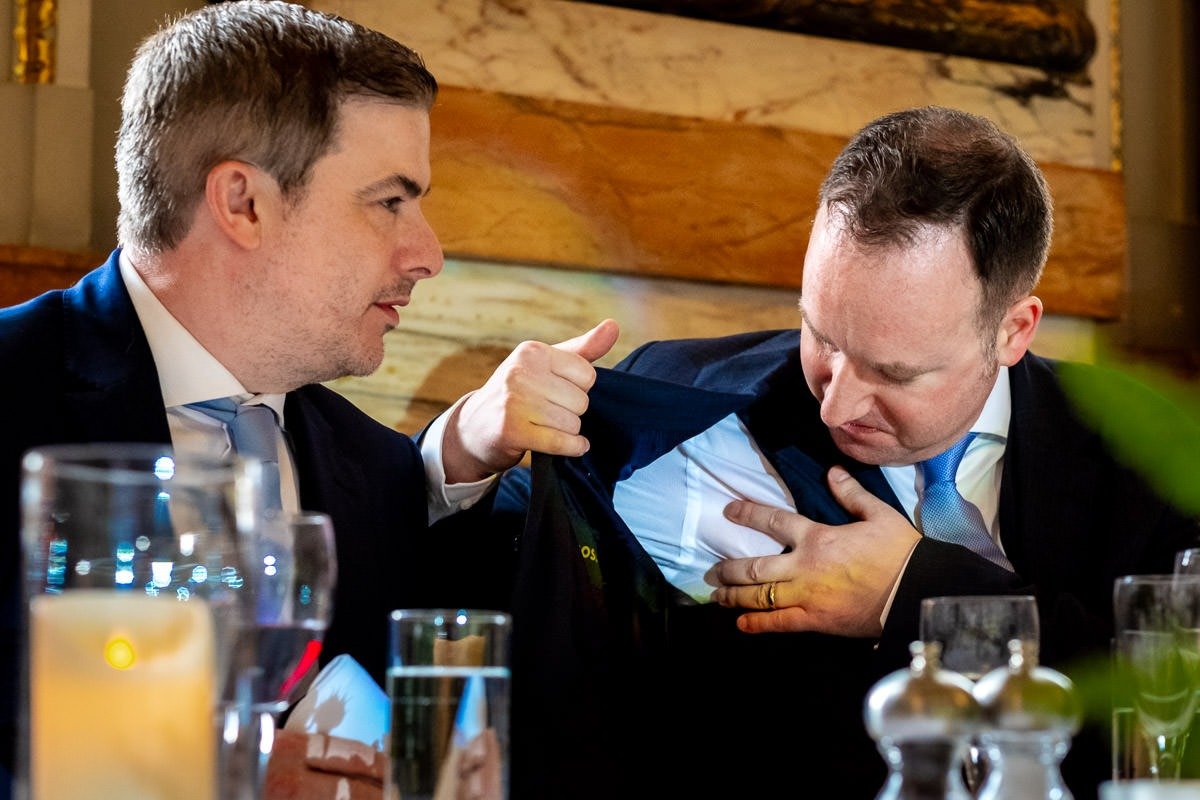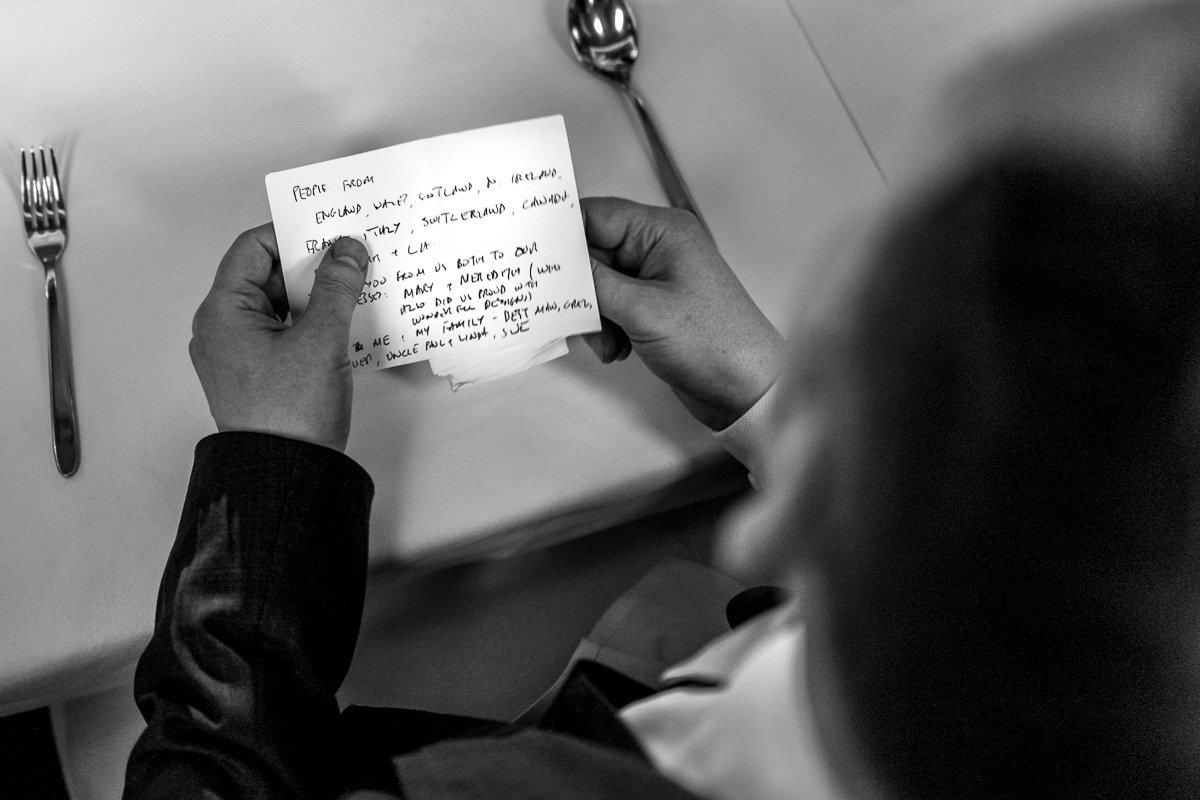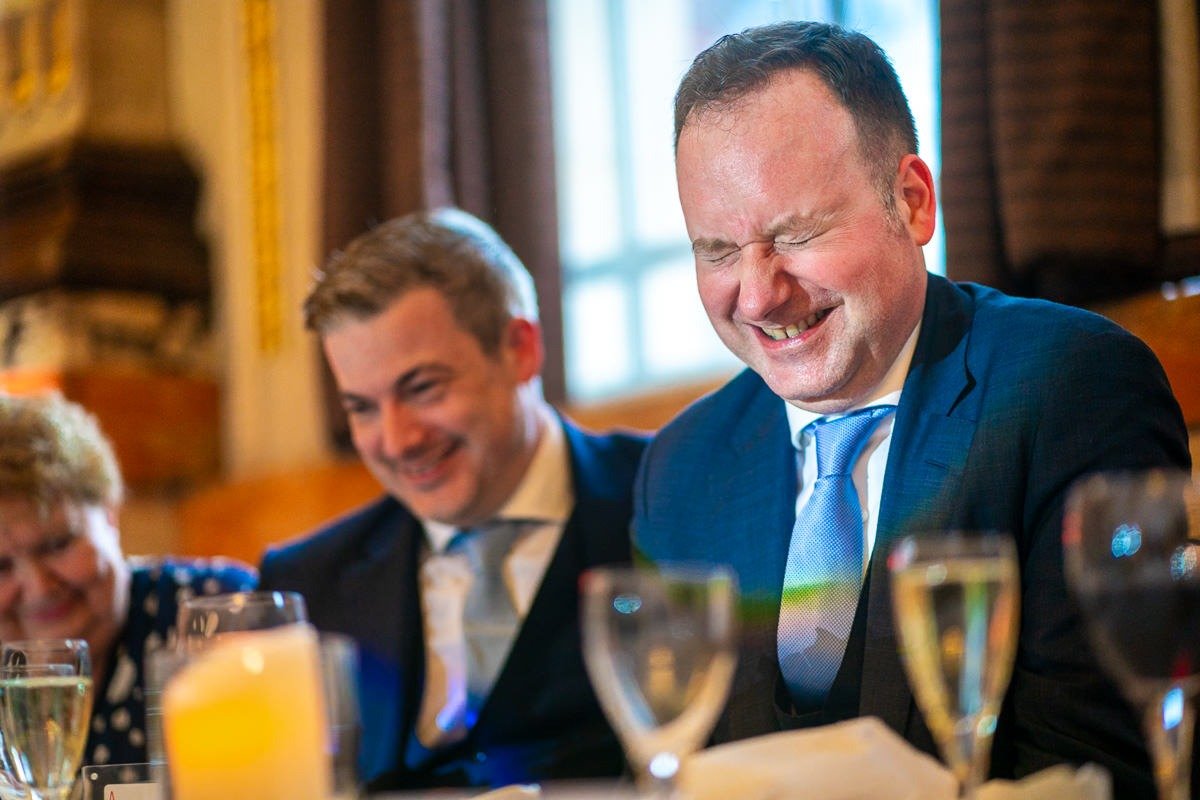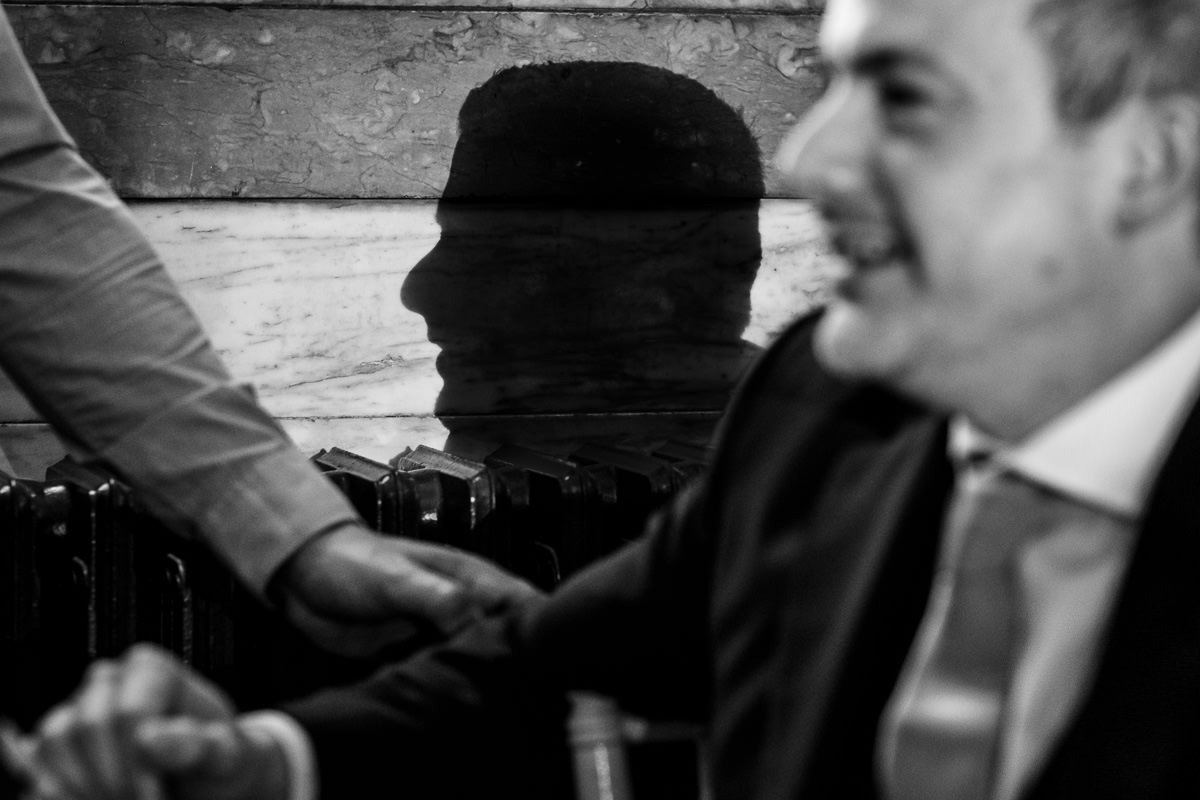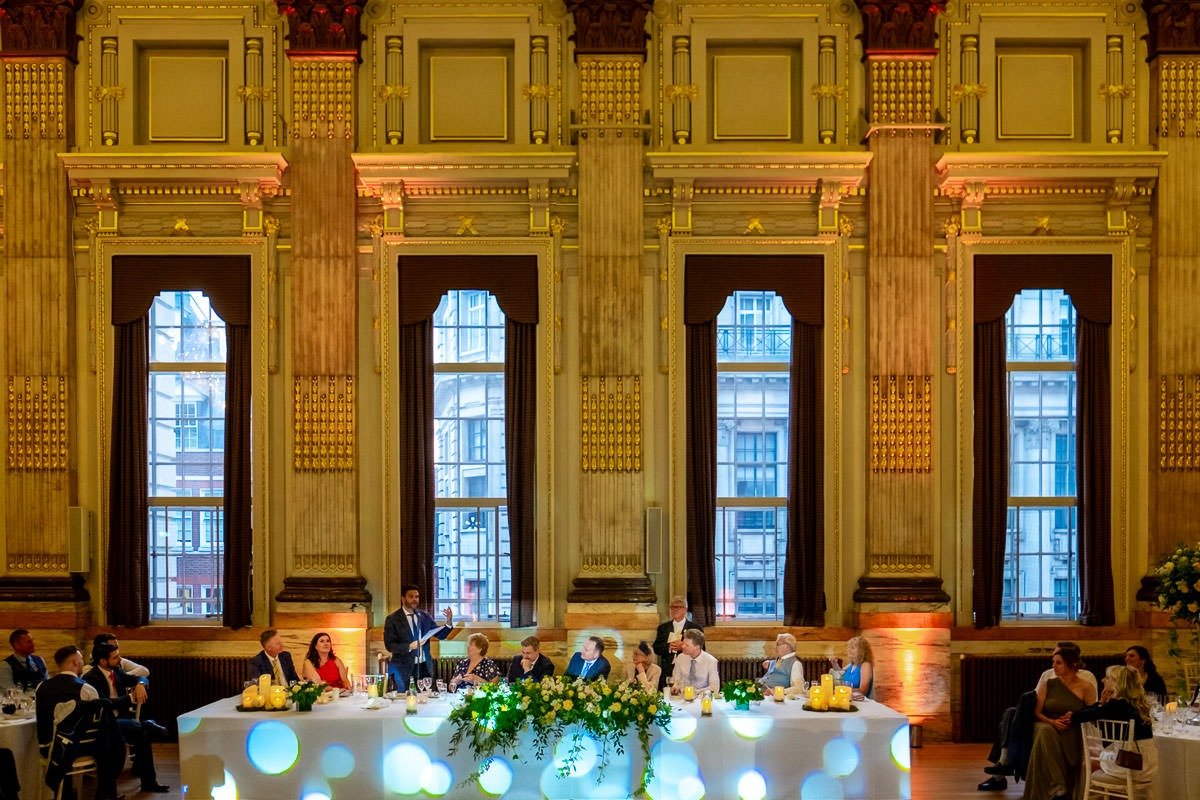 Let's hit the dancefloor!
Edmund and Stefan's guests didn't need a second invitation to throw some shapes on the dance floor. Some of them were still going at 3am when the happy couple finally dragged themselves back to the hotel. What. A. Day.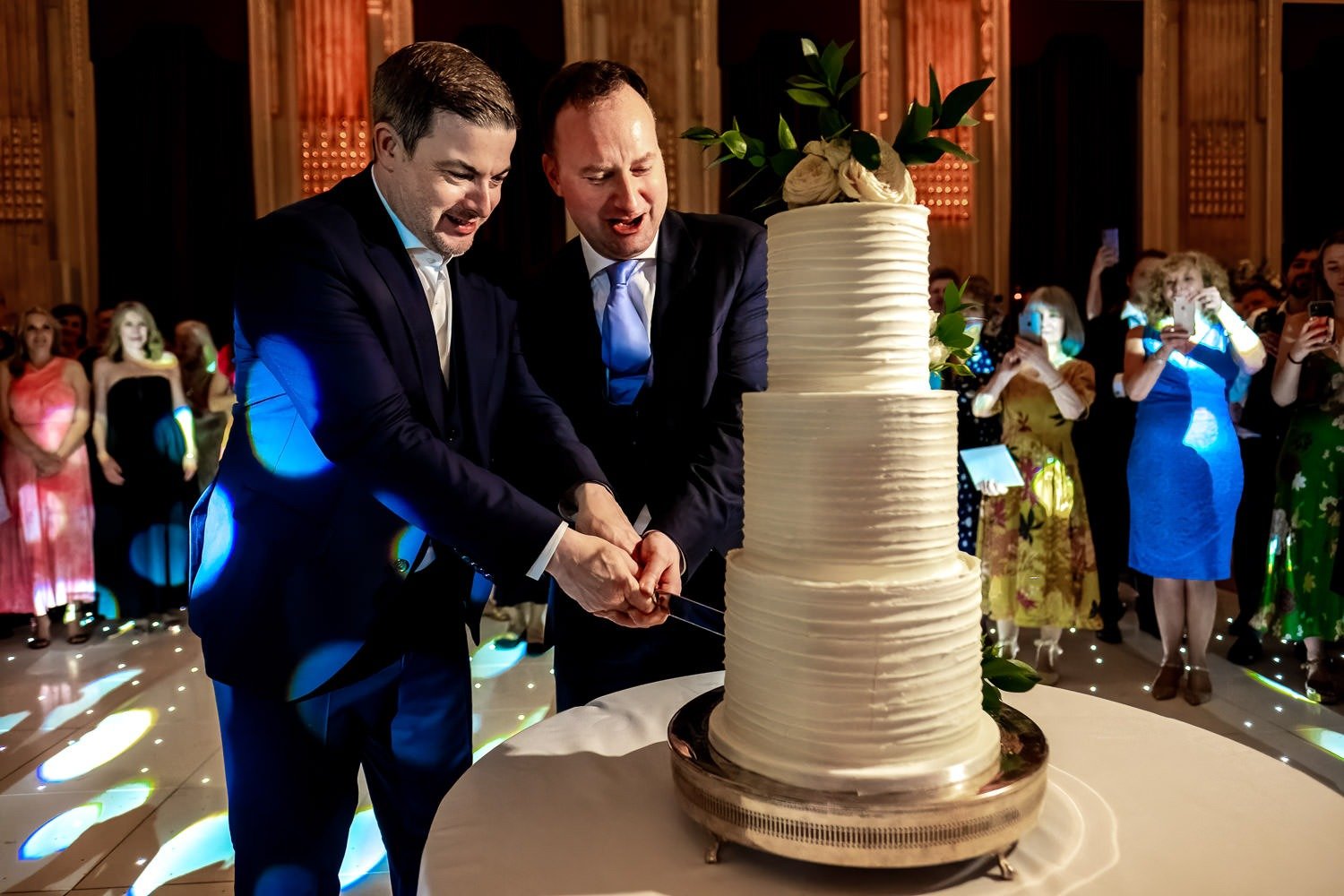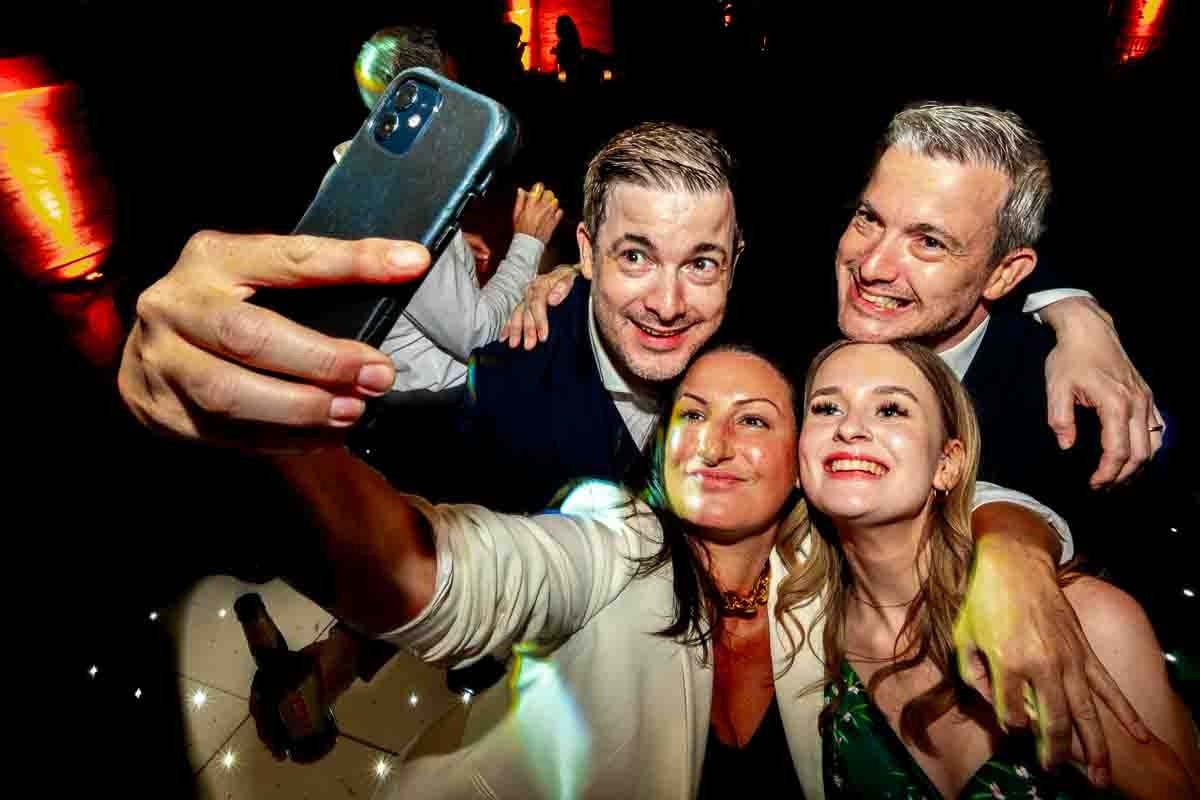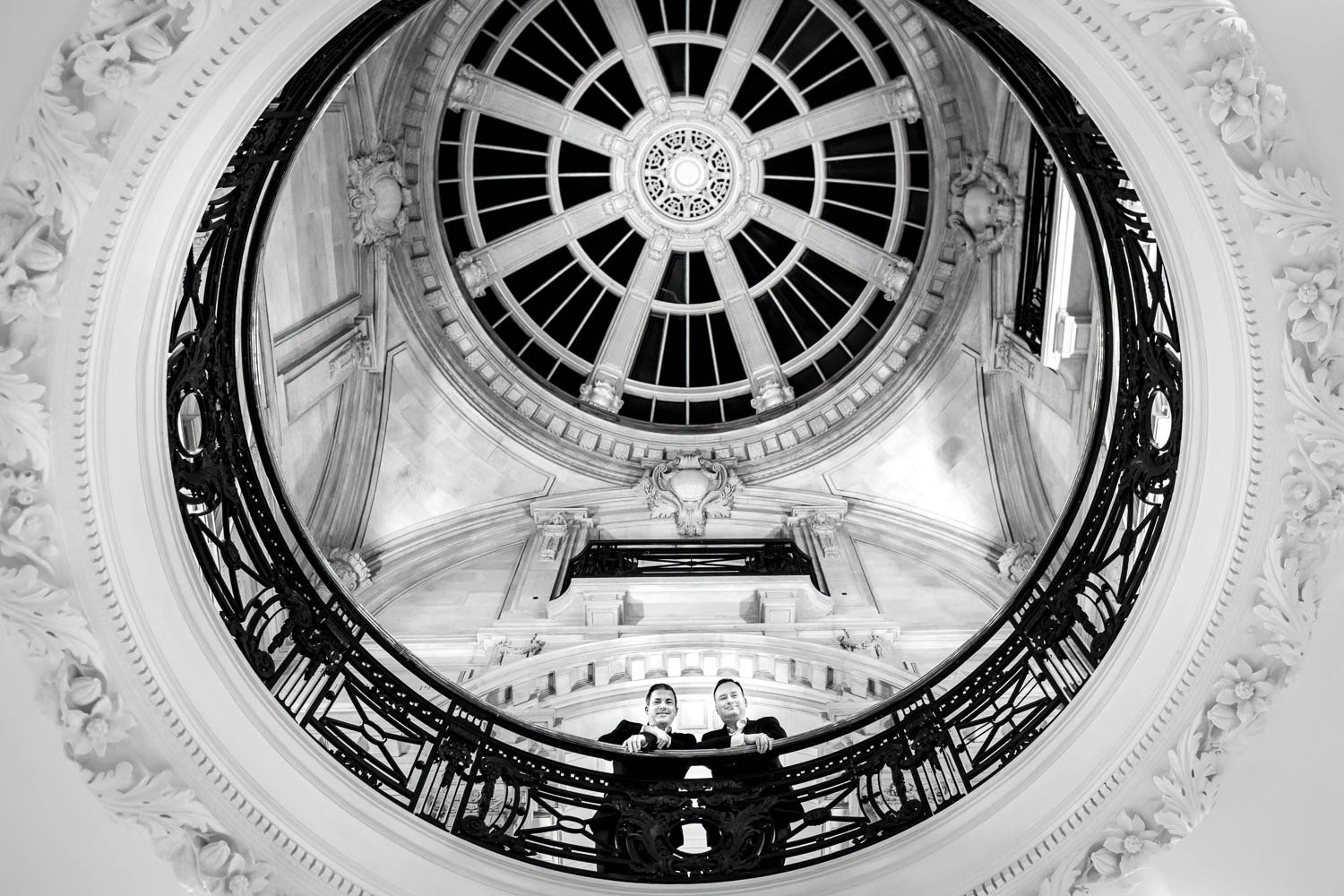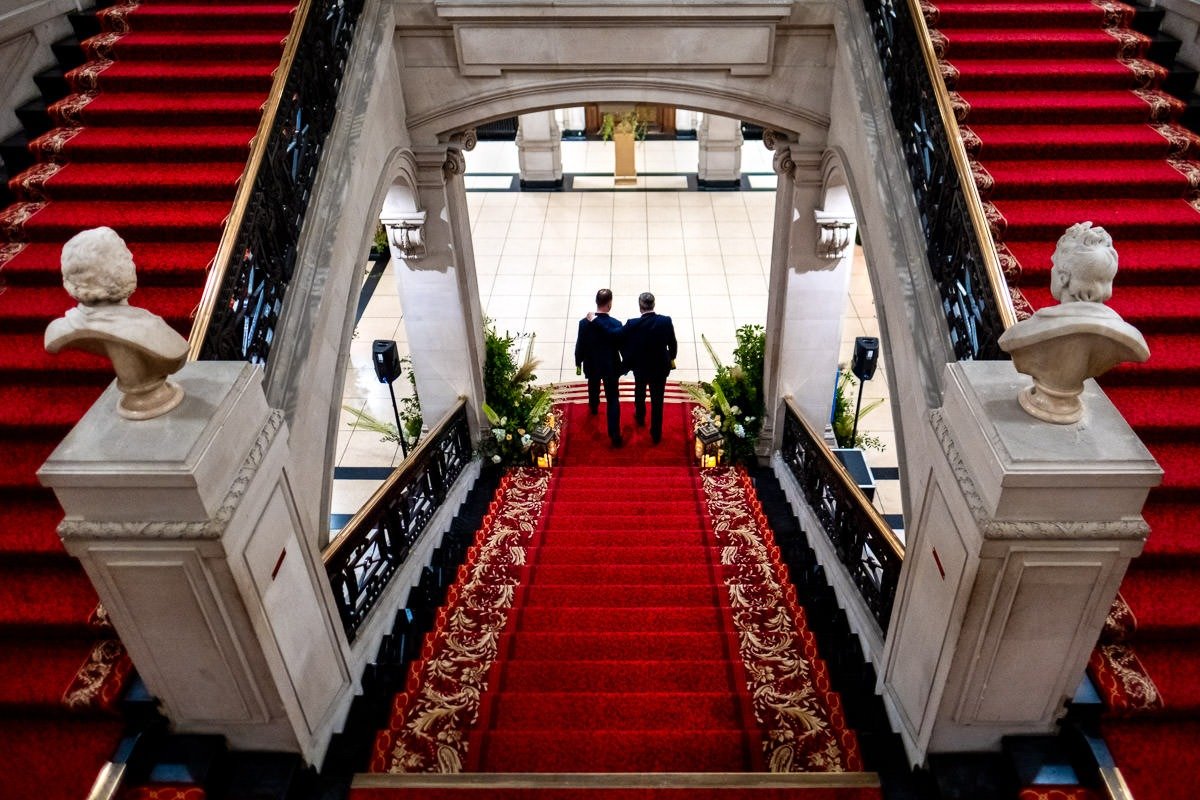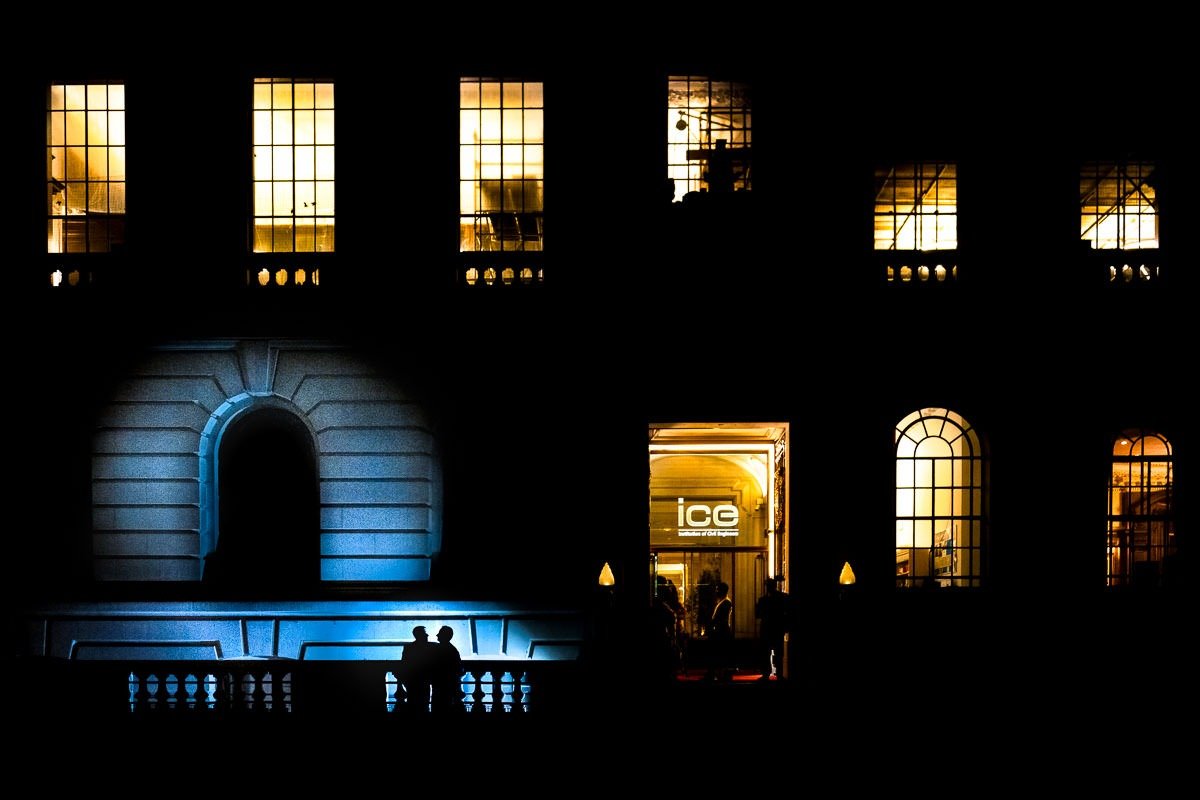 One Great George Street wedding photography
One Great George Street is an epic wedding venue in every sense: amazing central London location, packed full of history, and beautiful to boot.
Designed by James Miller, One Great George Street was opened in 1913 and remains the headquarters of the Institution of Civil Engineers (ICE).
The Grade II listed Edwardian building features four glass domes and a magnificent entrance foyer, wonderful rotunda and grand staircase. Its spacious neo-Palladian and Baroque interior is bathed in natural light yet packed full with character thanks to the memorials and portraits of past ICE presidents.
There are 21 function rooms, the star attraction being the Great Hall, which can accommodate 400 people. In-house catering and its own music system make One Great George Street an ideal wedding venue.
One Great George Street has a distinguished history: King Charles sat his Royal Navy exams in the Great Hall; Queen Elizabeth II visited in 1978; and the famous 1980s movie 'Gandhi' was filmed there.
The building was known the Civils Conference Centre until changing its name to One Great George Street in 1991, and it even survived being hit by bombs during the Blitz in World War Two.
It is a truly special wedding venue.
"You did a brilliant job. You really went above and beyond and we couldn't be happier. We've had so many comments about how great you were from lots of guests.
So much humour and candid stuff – along with really poignant, beautiful shots. So many amazing moments and just a huge range of emotion and energy captured." –

Stefan & Edmund
Looking for a wedding photojournalist?