Singleton Lodge wedding photographer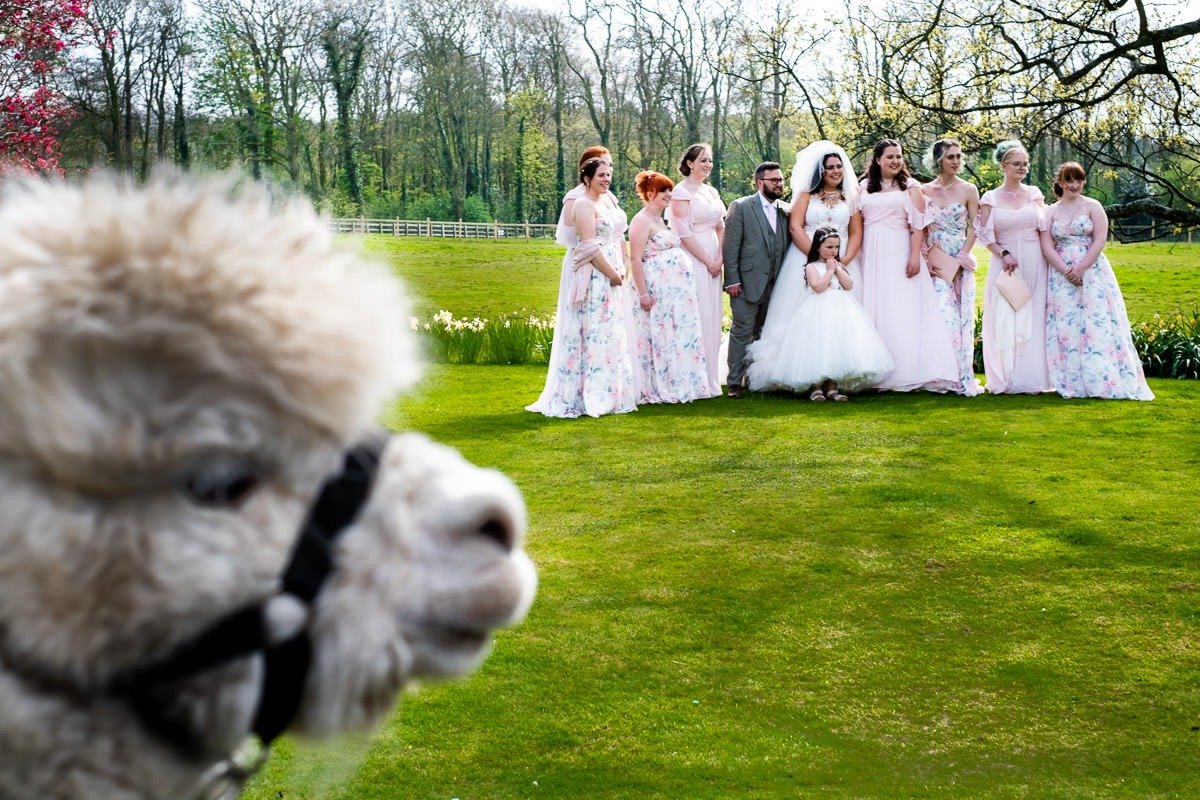 Singleton Lodge Country House wedding, Lancashire
Chloe & Adam
It was an honour to be one of Chloe and Adam's Singleton Lodge wedding photographers.
Chloe and Adam are among the kindest and happiest couples I have worked with – and they made sure they and everyone else had the best day ever at the amazing Singleton Lodge in Poulton-le-Fylde, near Blackpool in Lancashire.
Stunning venue? Check. Glorious weather? Check. Alpacas? Check. Magician? Check. This wedding really did have it all.
I can't remember a wedding with so much laughing – and how often is the best man carried into the wedding breakfast head first on the shoulders of the ushers? These are the sort of moments I love capturing in my style of documentary photography.
It was a pleasure to be involved in such a joyous day, so to get this review from Chloe and Adam while they were still on their honeymoon made it that bit more special…
"There are no words to describe how amazingly talented you are. We could not have asked for a better person. We cannot thank you enough for helping to make our day amazing!"
Getting ready for a Singleton Lodge wedding
Space was at a premium as Adam, his best man, ushers, page boy and friends enjoyed a fun morning getting ready at home.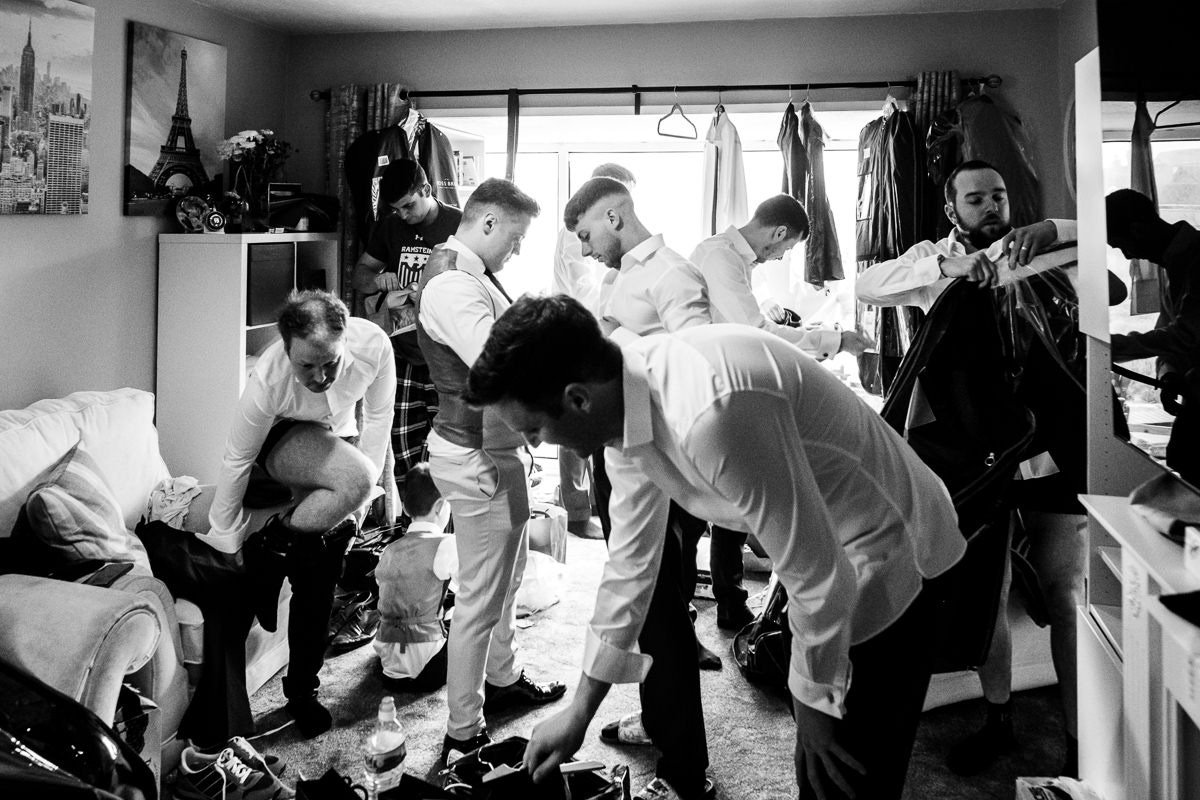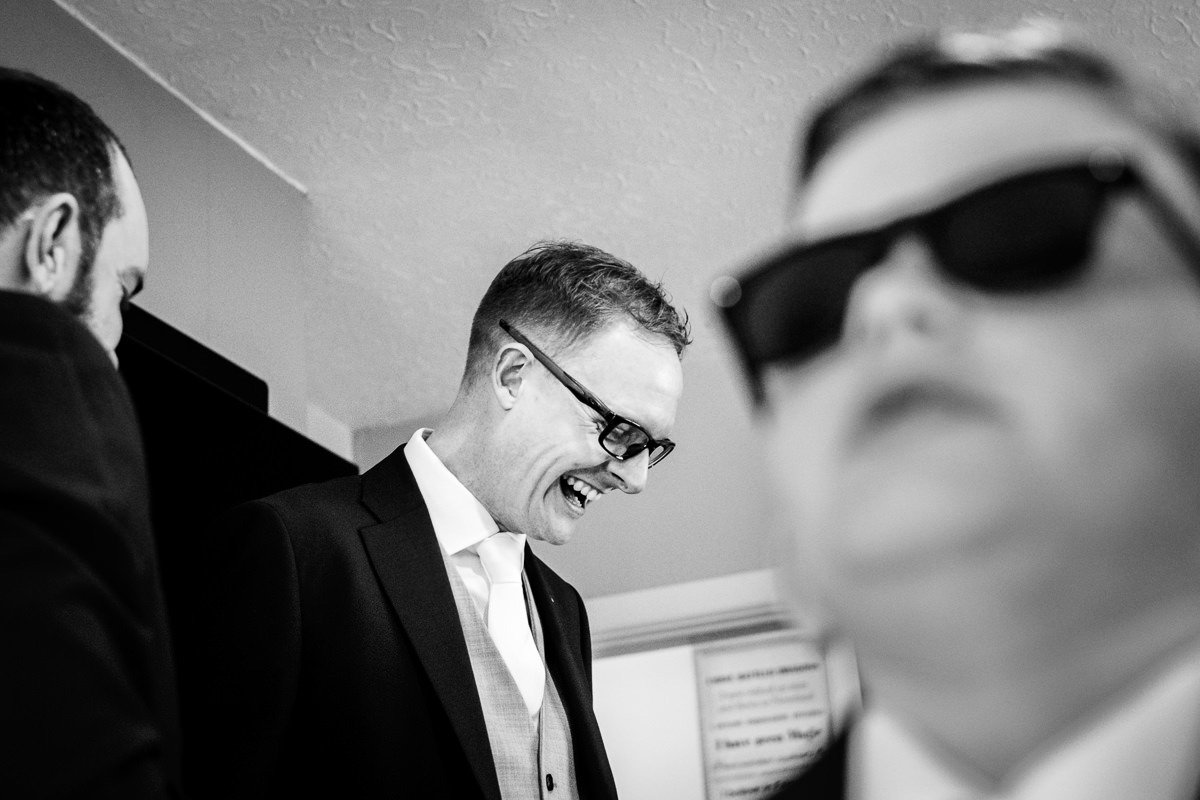 Wedding ceremony at Rossall School
Chloe and Adam were married at the gorgeous Rossall School chapel, which is full of the character you would expect in a building that is more than 150 years old.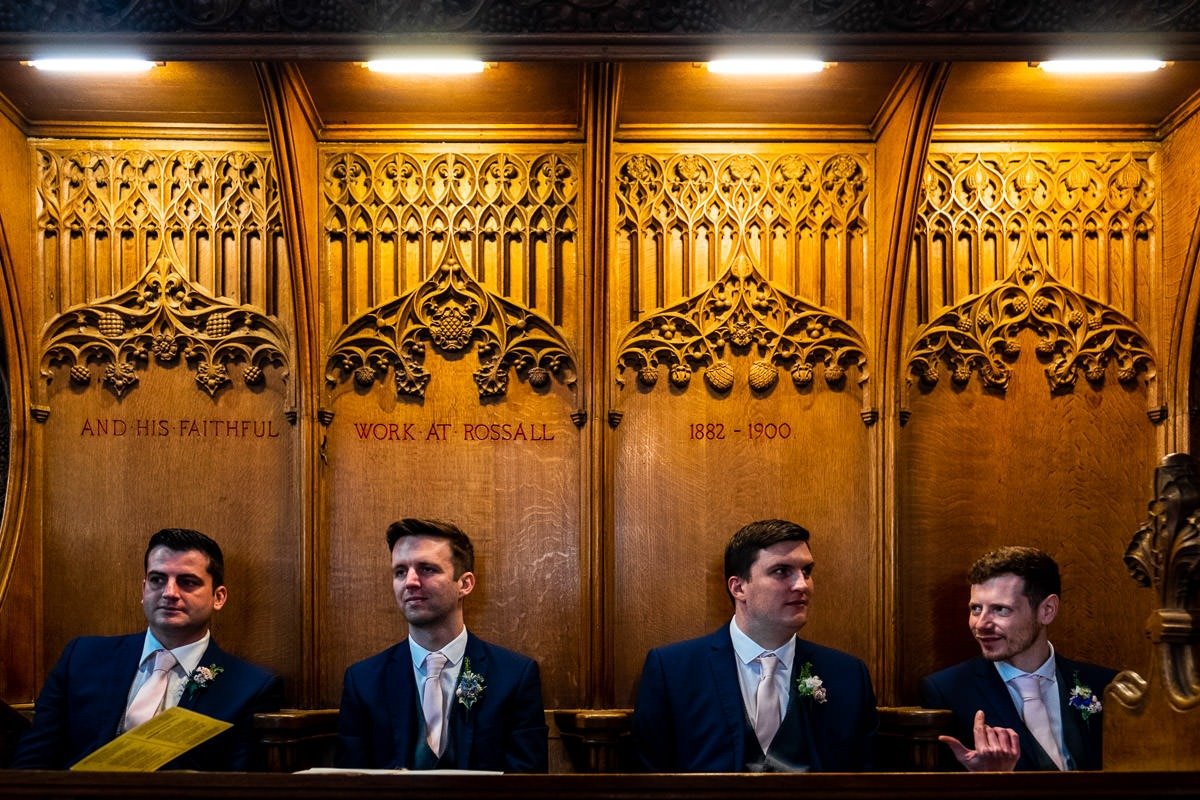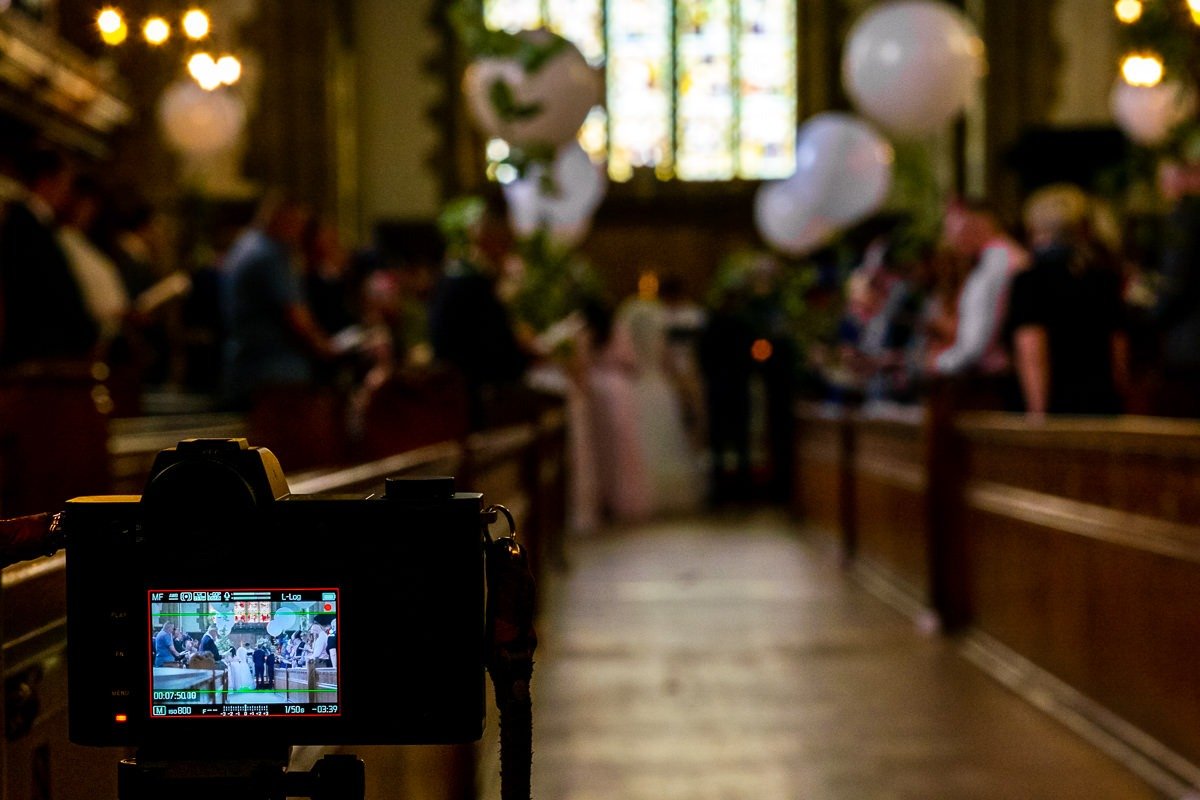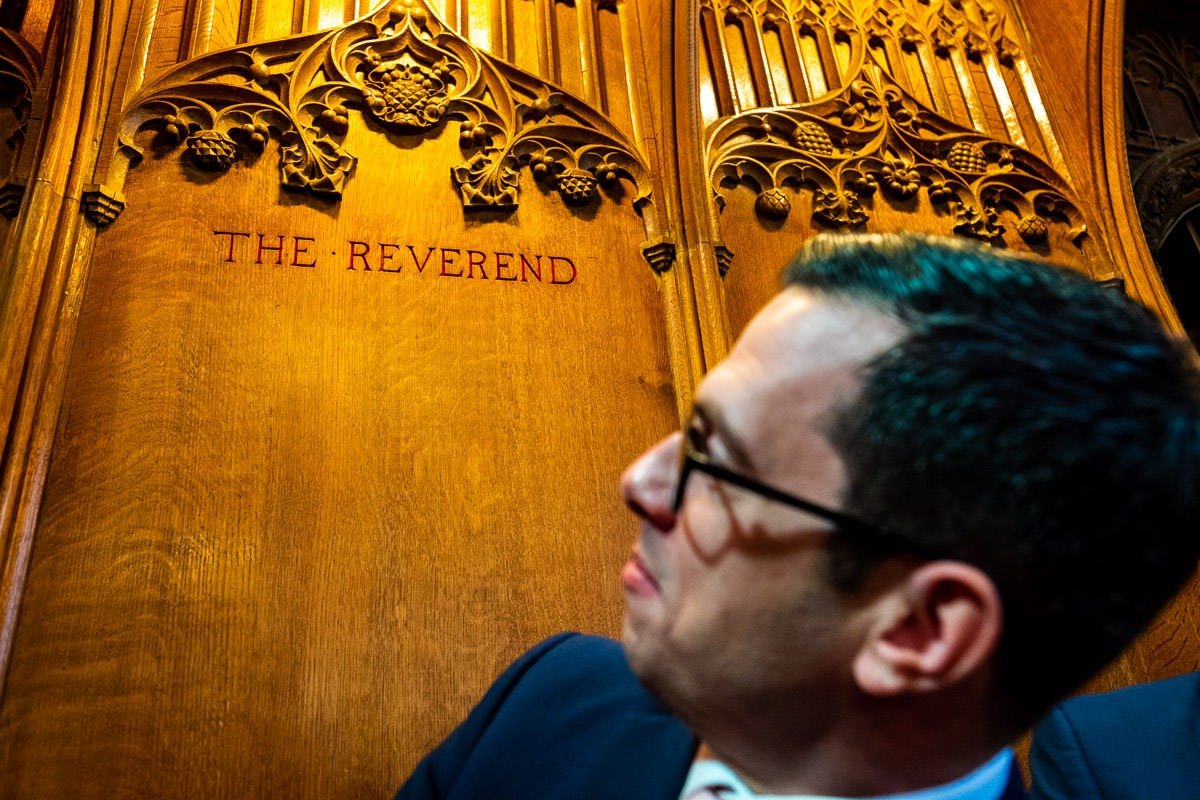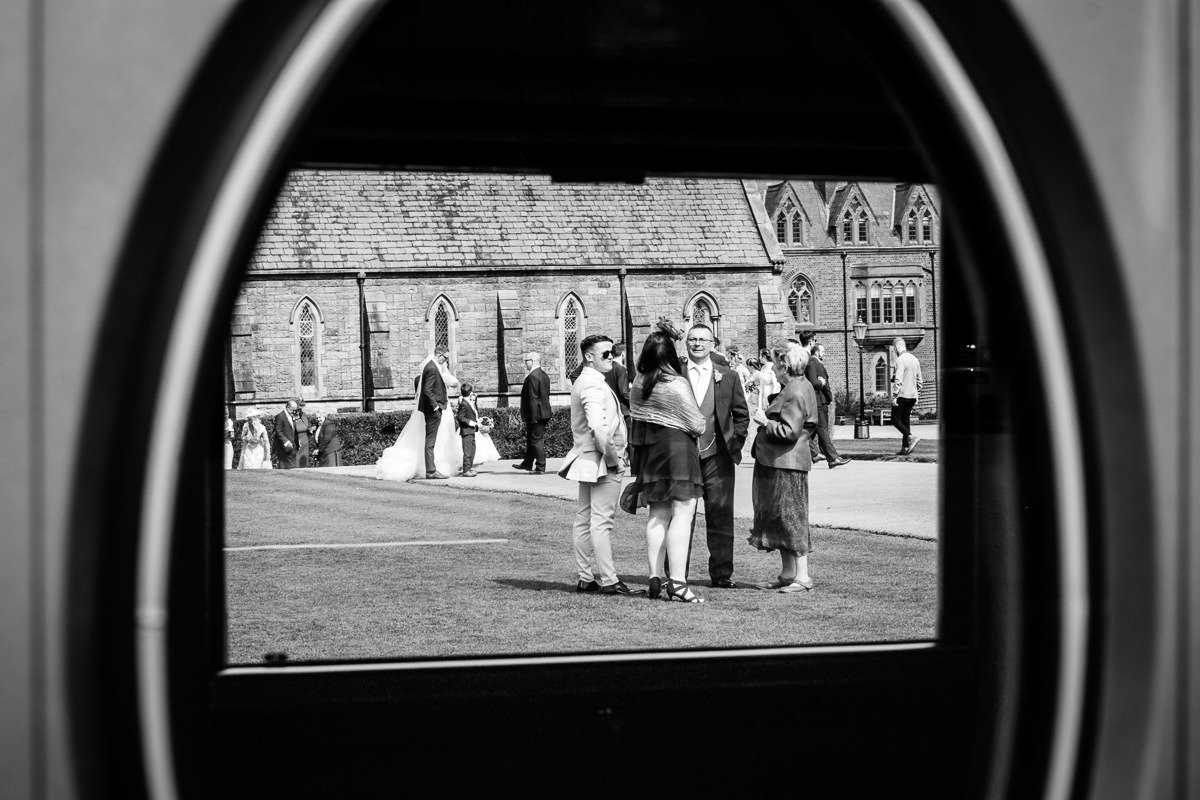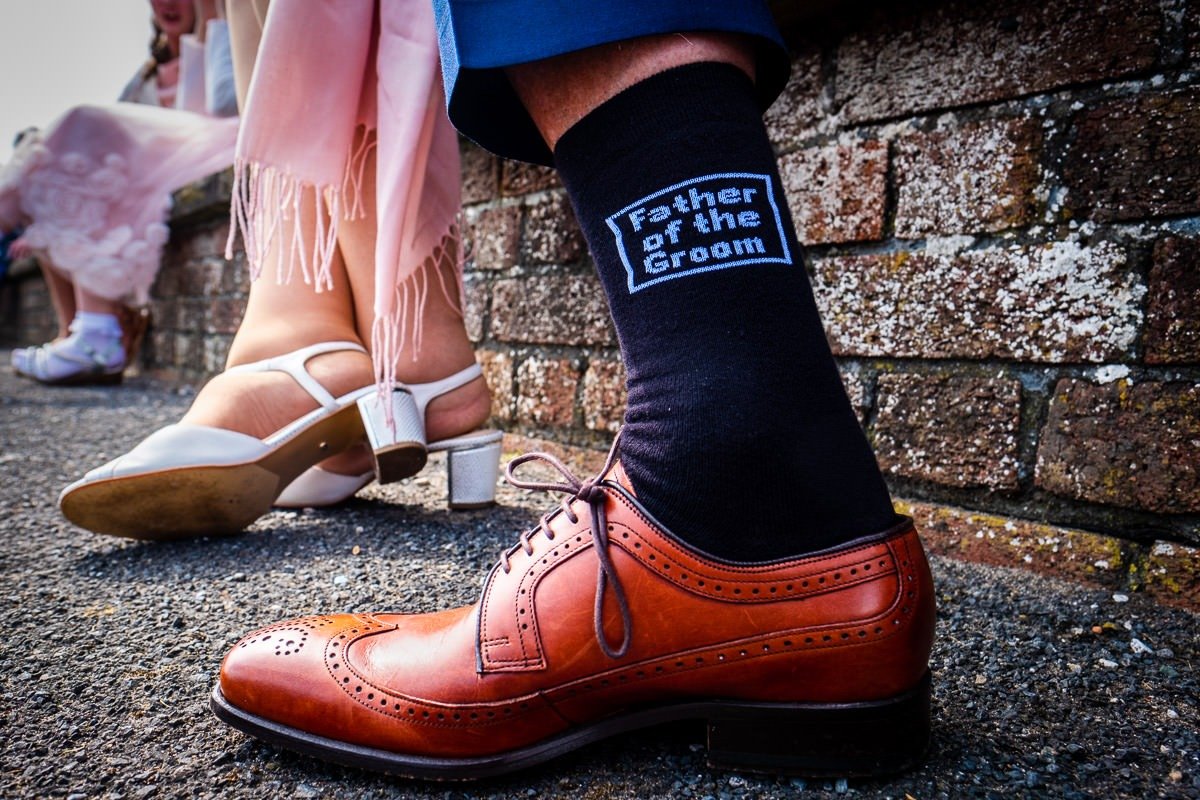 Singleton Lodge wedding celebration
Chloe and Adam arrived at the stunning Singleton Lodge for their wedding celebration in a classic car – with the roof down of course on such a gloriously sunny day. Even the alpacas had turned out to welcome them.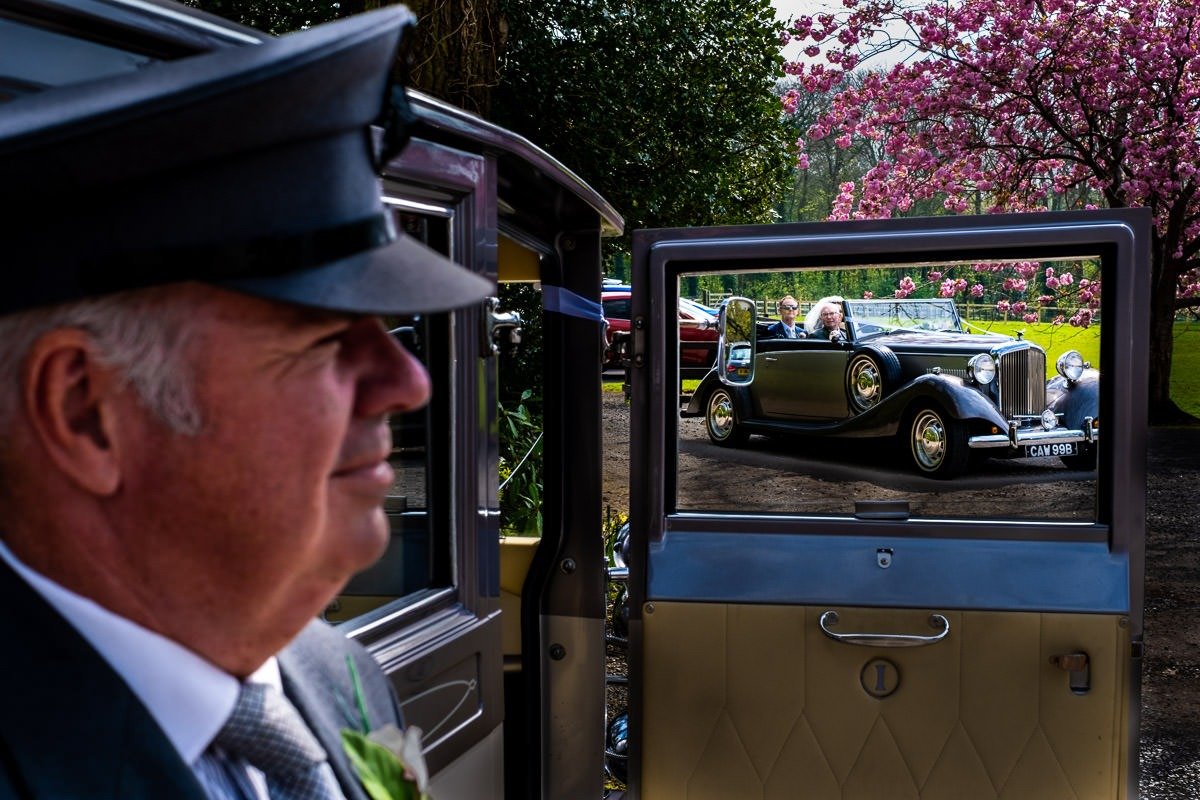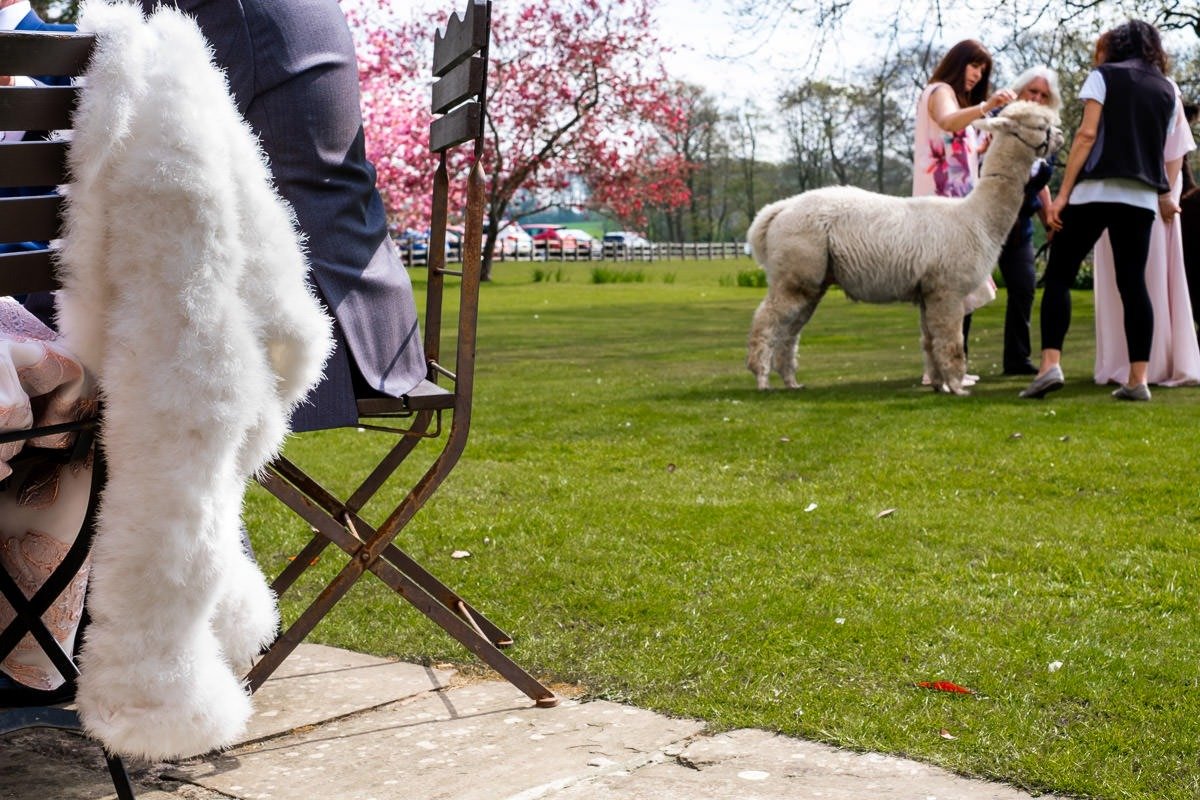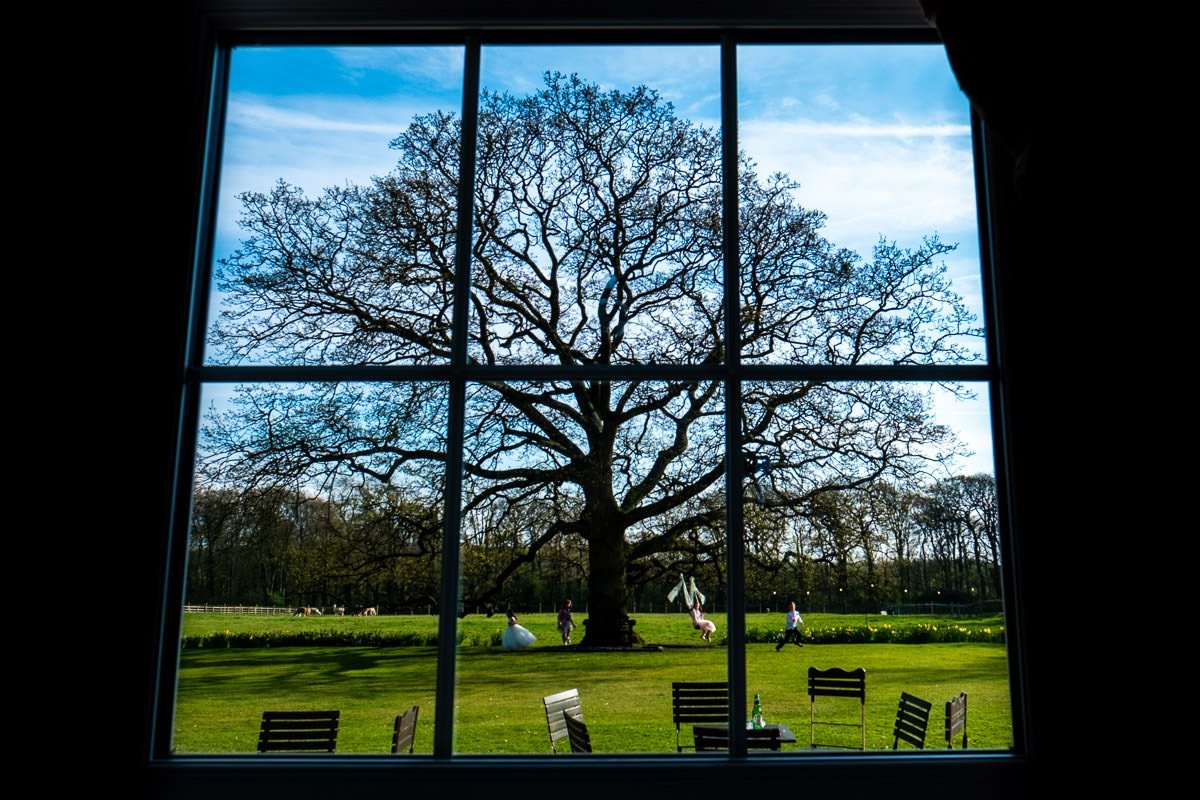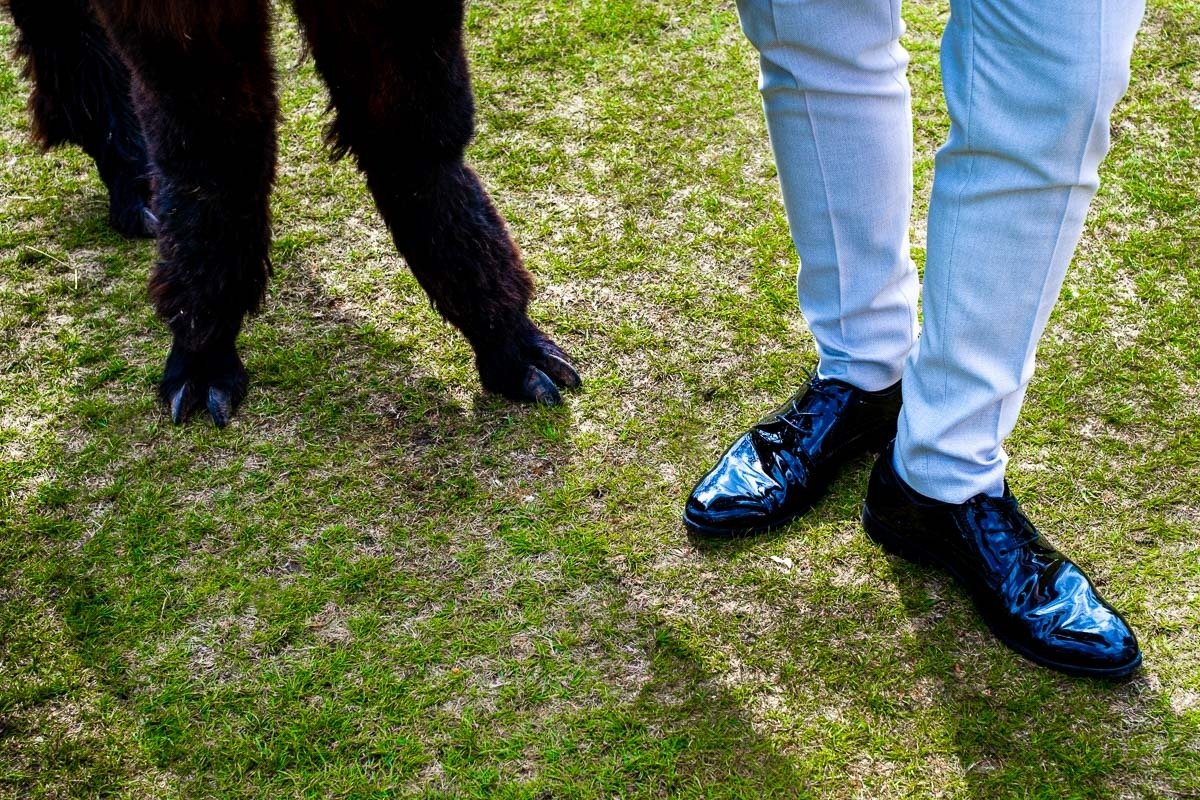 Singleton Lodge wedding breakfast
The best man did his best to upstage the groom by being carried head first into the wedding breakfast, and Chloe and Adam even had competition from the brilliant magician Harry Moulding after their touching speeches.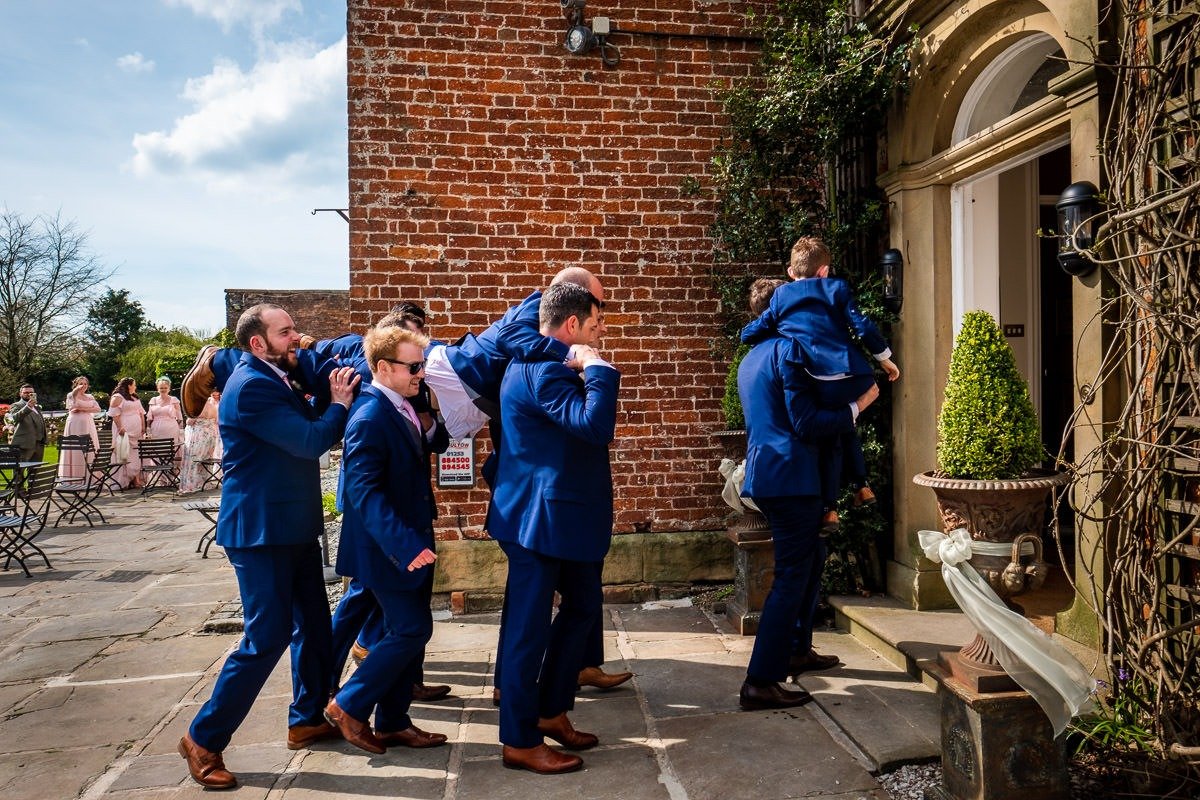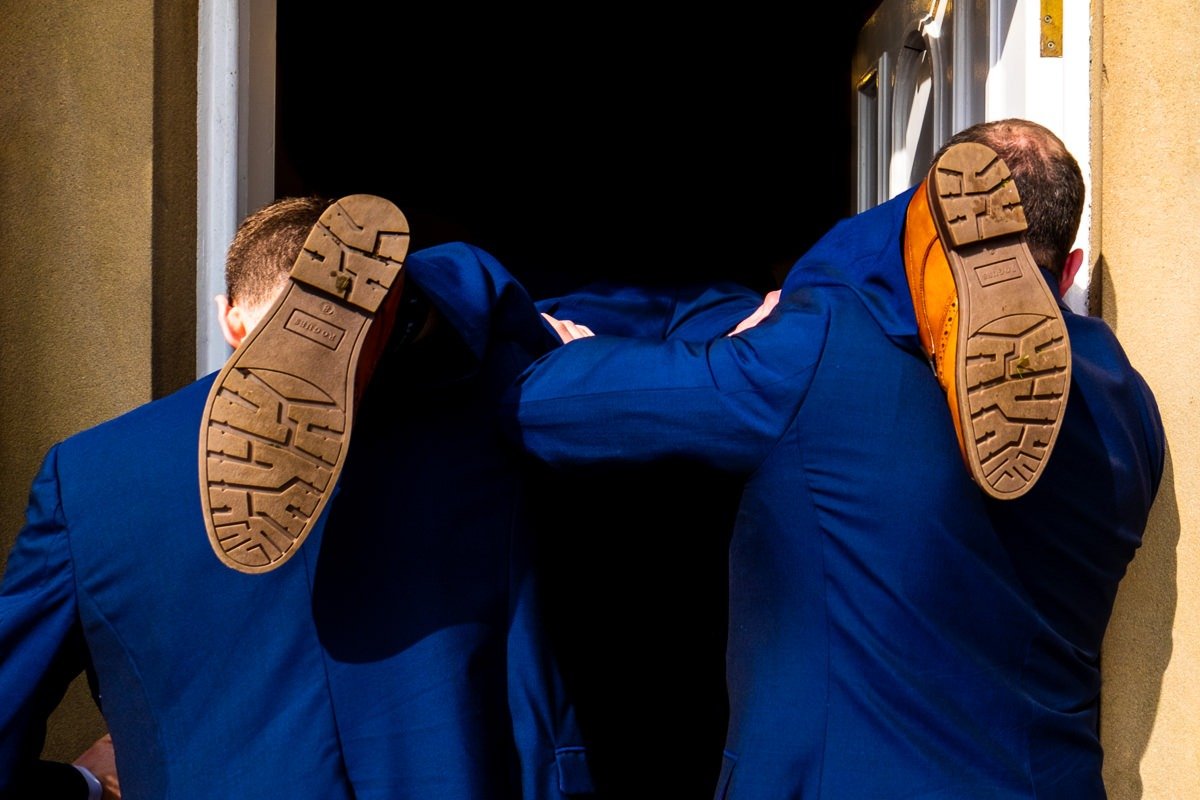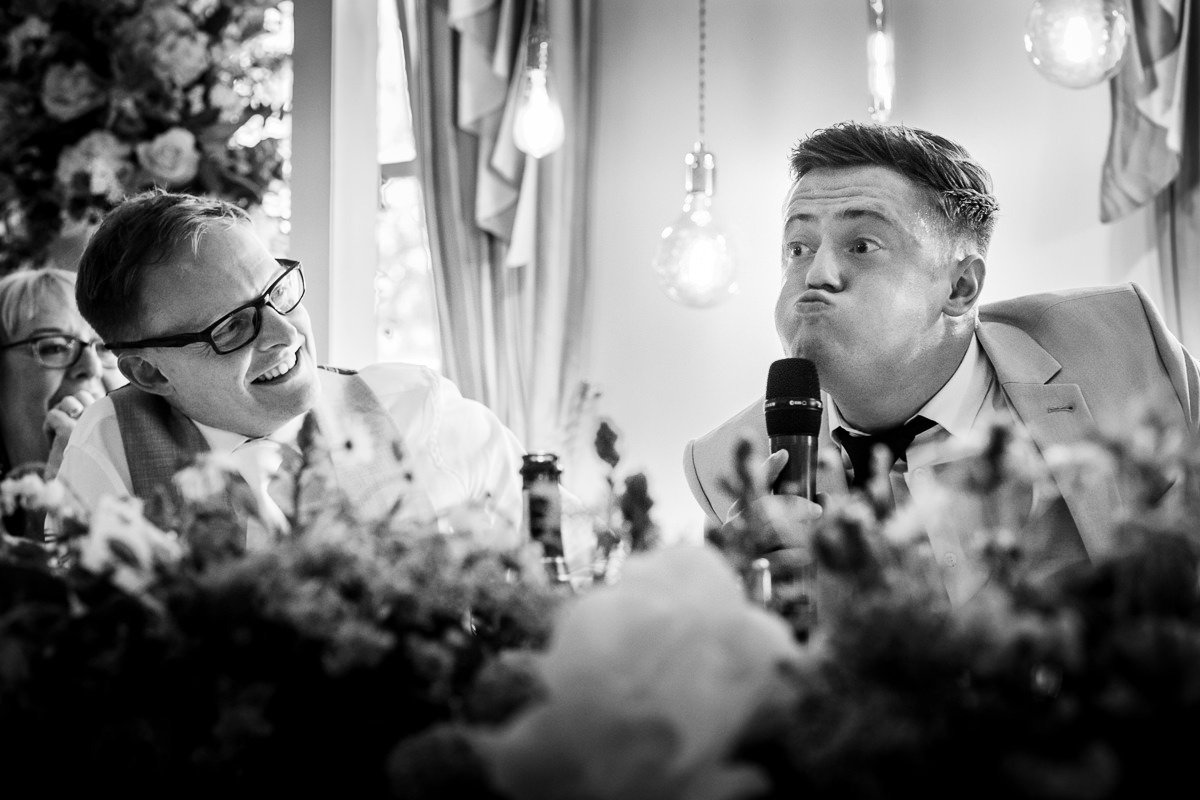 Magic and alpacas at Singleton Lodge
The grounds at Singleton Lodge on a sunny day are perfect for a wedding celebration – the alpacas trotted around as the group photos were taken, Harry the magician wowed the crowd with endless baffling tricks, and the guests never tired of the tree swing.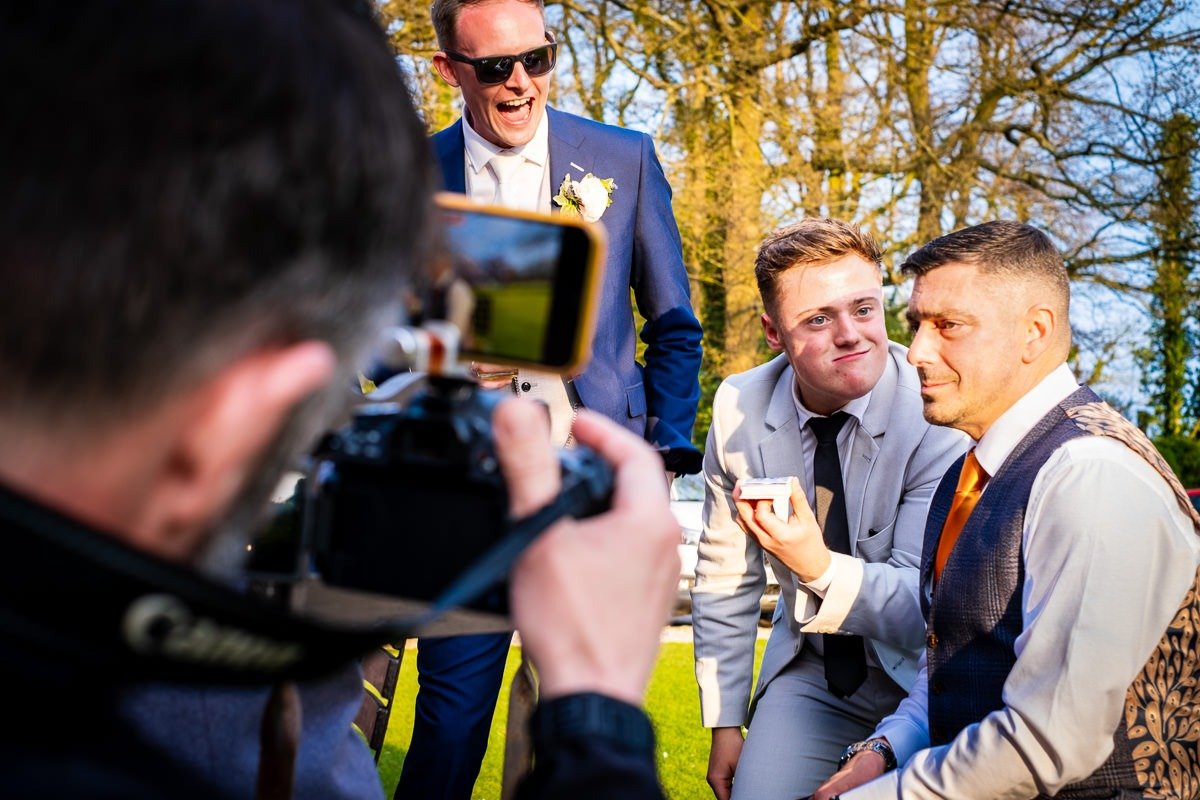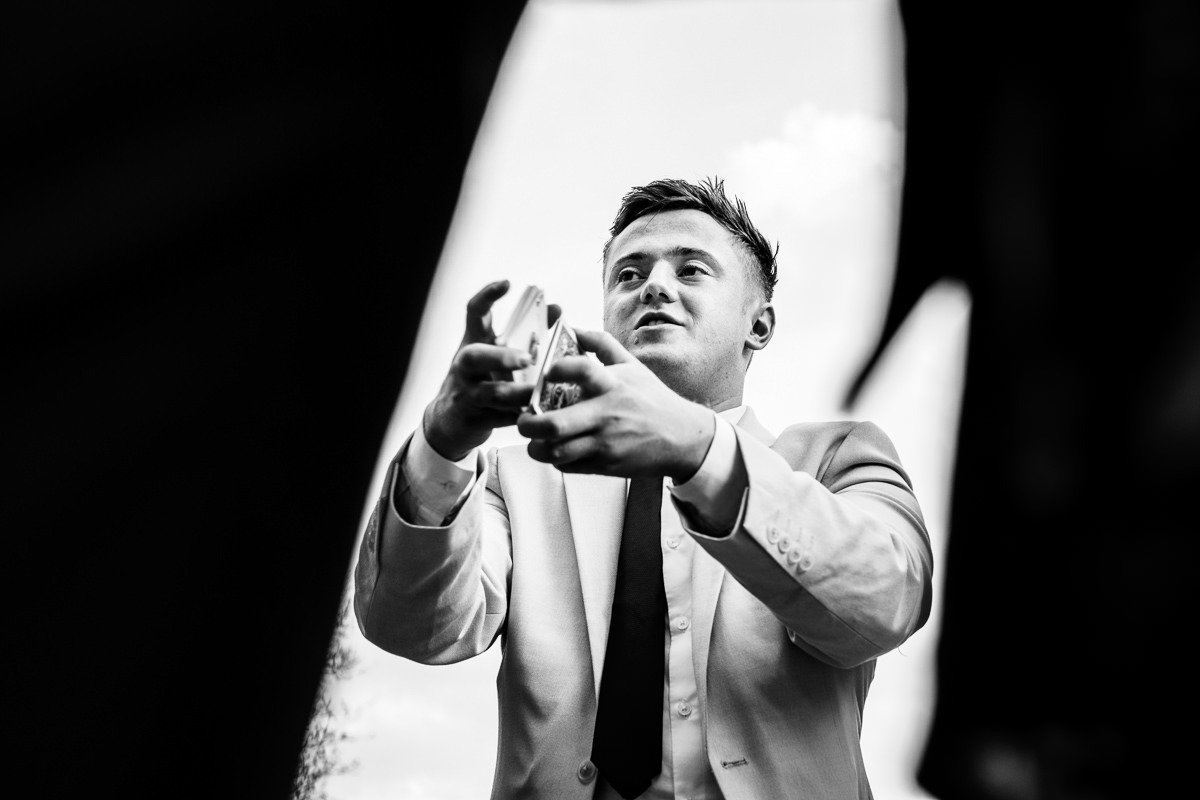 Singleton Lodge wedding photography
Singleton Lodge is simply a stunning wedding venue. Located in the small village of Singleton on the Fylde coast in Lancashire, it is a stone's throw from Blackpool and only half an hour from Preston.
Not only is the Georgian country house – which is more than 300 years old – gorgeous in its own right, but the five acres of grounds make you feel like you're in the middle of nowhere.
Singleton Lodge – featuring a choice of two wedding suites plus luxurious en-suite bedrooms – can be hired for your exclusive use, and the gardens are a perfect spot to relax with a cold drink if the weather is kind.
Plus how many wedding venues can boast alpacas as live-in guests…?
Looking for a wedding photojournalist?
Thanks so much for reading this blog and enjoying Chloe and Adam's fun-filled wedding. Many thanks too to Bill from Nessworthy Photography for inviting me along for the ride.
Check out my latest weddings, and if you're looking for a Singleton Lodge wedding photographer – or a Lancashire or Manchester documentary wedding photographer – I'd love to hear from you.