Stockport Town Hall wedding photographer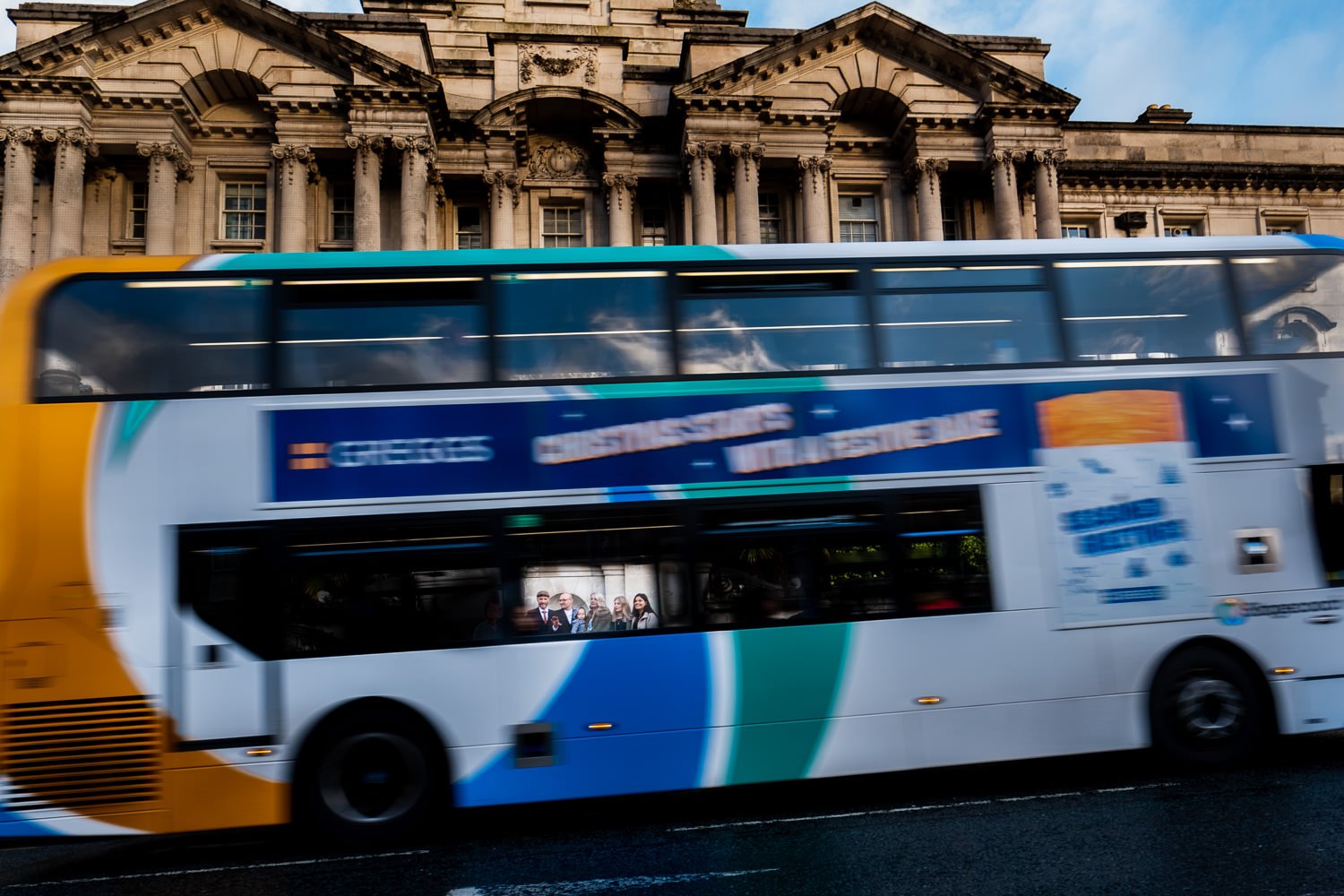 Stockport Town Hall wedding, Manchester
Pippa & Adam
It was an honour to be Pippa and Adam's Stockport Town Hall wedding photographer.
Born and bred in Stockport, I've lost count of the number of times I've walked or driven past the stunning Grade II listed building, so to be able to photograph a Stockport Town Hall wedding was particularly special for me.
Pippa and Adam, who also live only a few minutes away, chose an intimate micro-wedding ceremony with their closest family and friends – plus their gorgeous one-year-old twins Arnold and George – before celebrating at their favourite pub, the Arden Arms in Stockport.
There was nothing but smiles and laughter all day. It was a joy to see Pippa and Adam so happy together, and they proved that couples don't need an all-singing, all-dancing wedding with hundreds of guests to show their love for each other.
I love weddings in places like town centres, because incorporating everyday life into wedding photos gives them much more character and personality. Documentary photography means documenting everything, in my opinion. Even the buses come in handy sometimes, as you'll see below.
Stockport Town Hall means a lot to me personally because it is where my wife and I not only gave notice of our intention to marry a few years ago, but also registered the birth of our son.
This wedding had everything you could ask for: an amazing couple totally in love; beautiful venue; genuine friends; no needless formal nonsense; and even three super-friendly dogs.
Getting ready for a Stockport Town Hall wedding
Pippa and Adam spent the morning of their Stockport Town Hall wedding getting ready at home. Pippa's two sisters leant a helping hand to the bride-to-be, while Adam recovered from the panic of thinking he had spotted a damp patch on the bedroom ceiling to welcome his brother Tim and guests.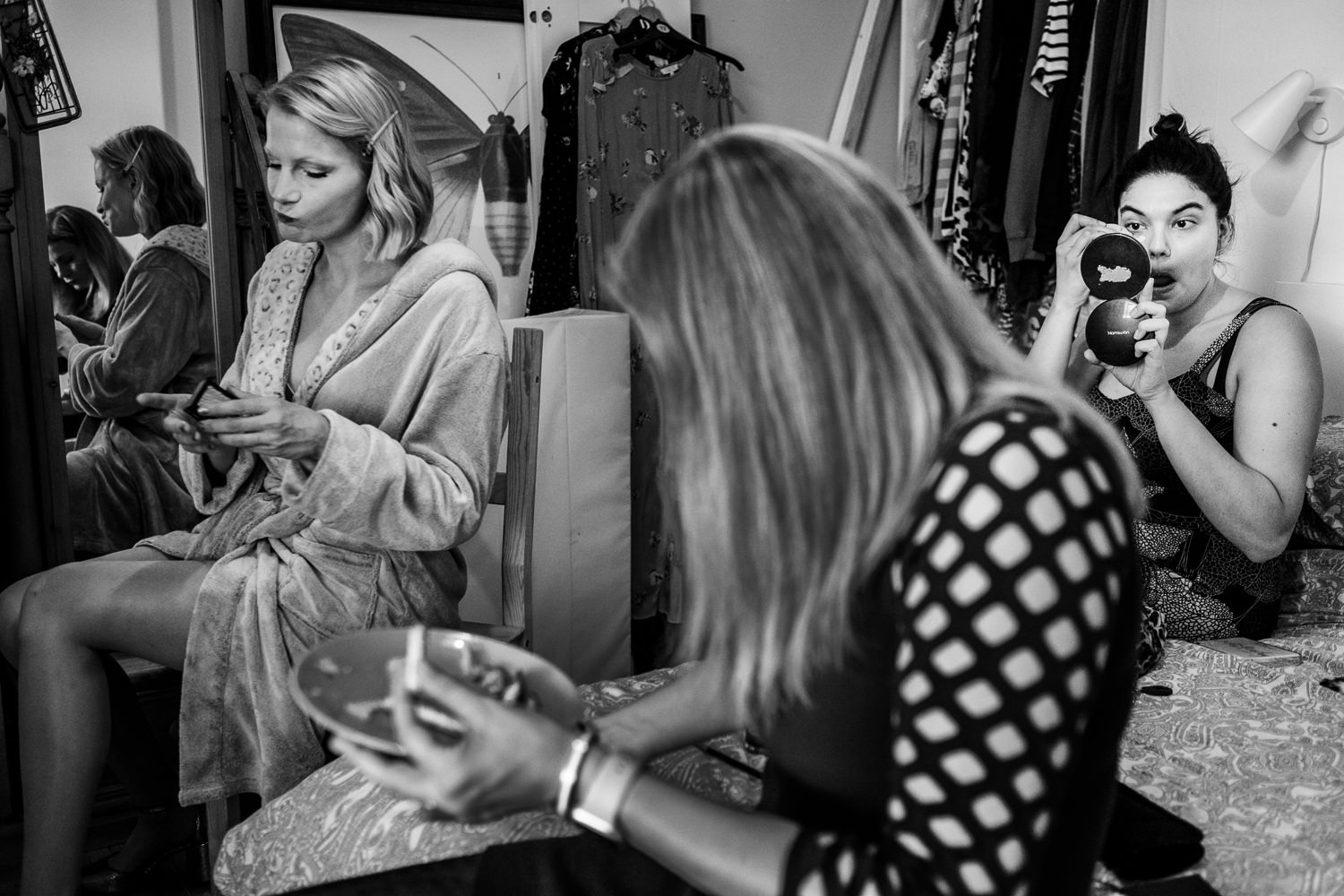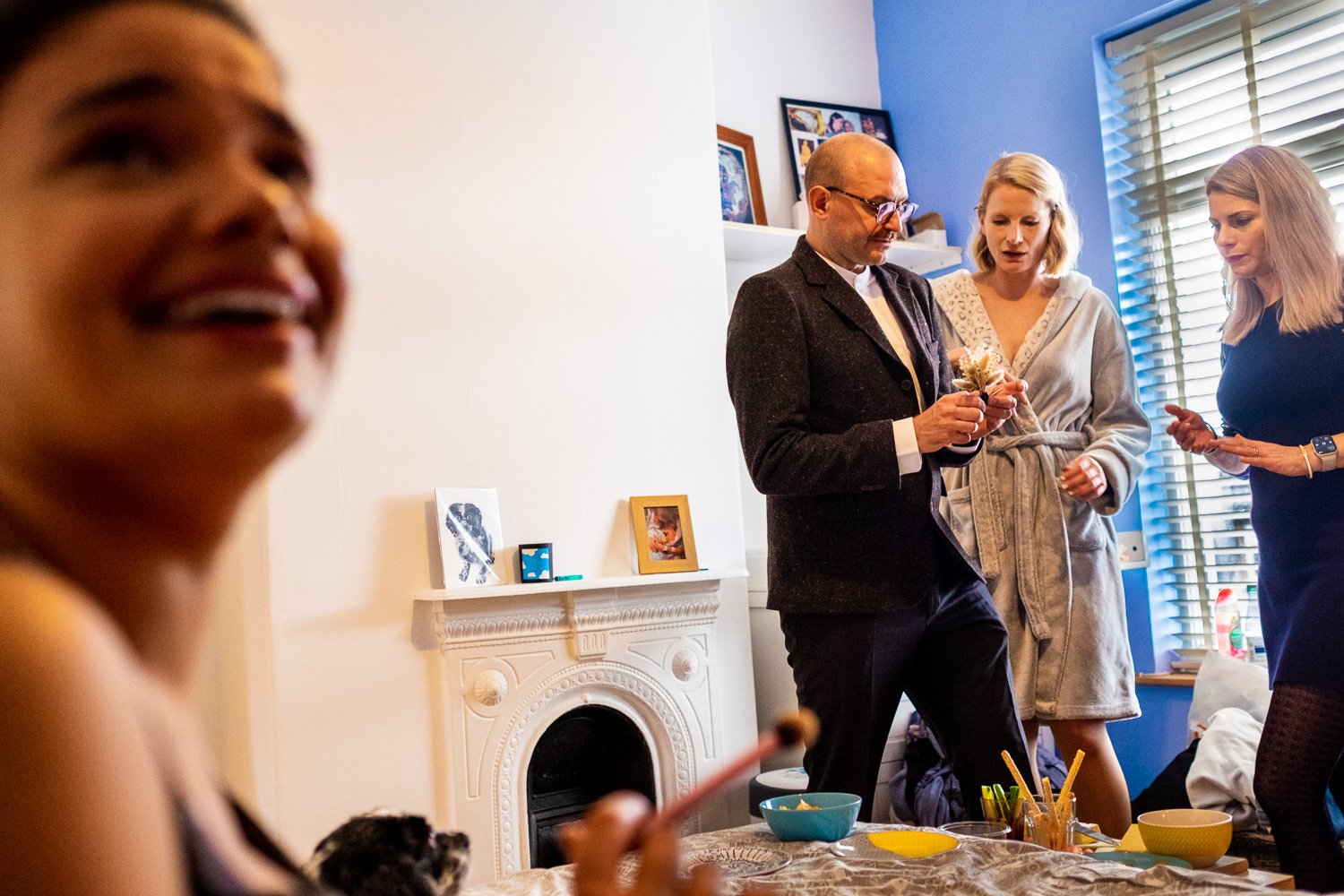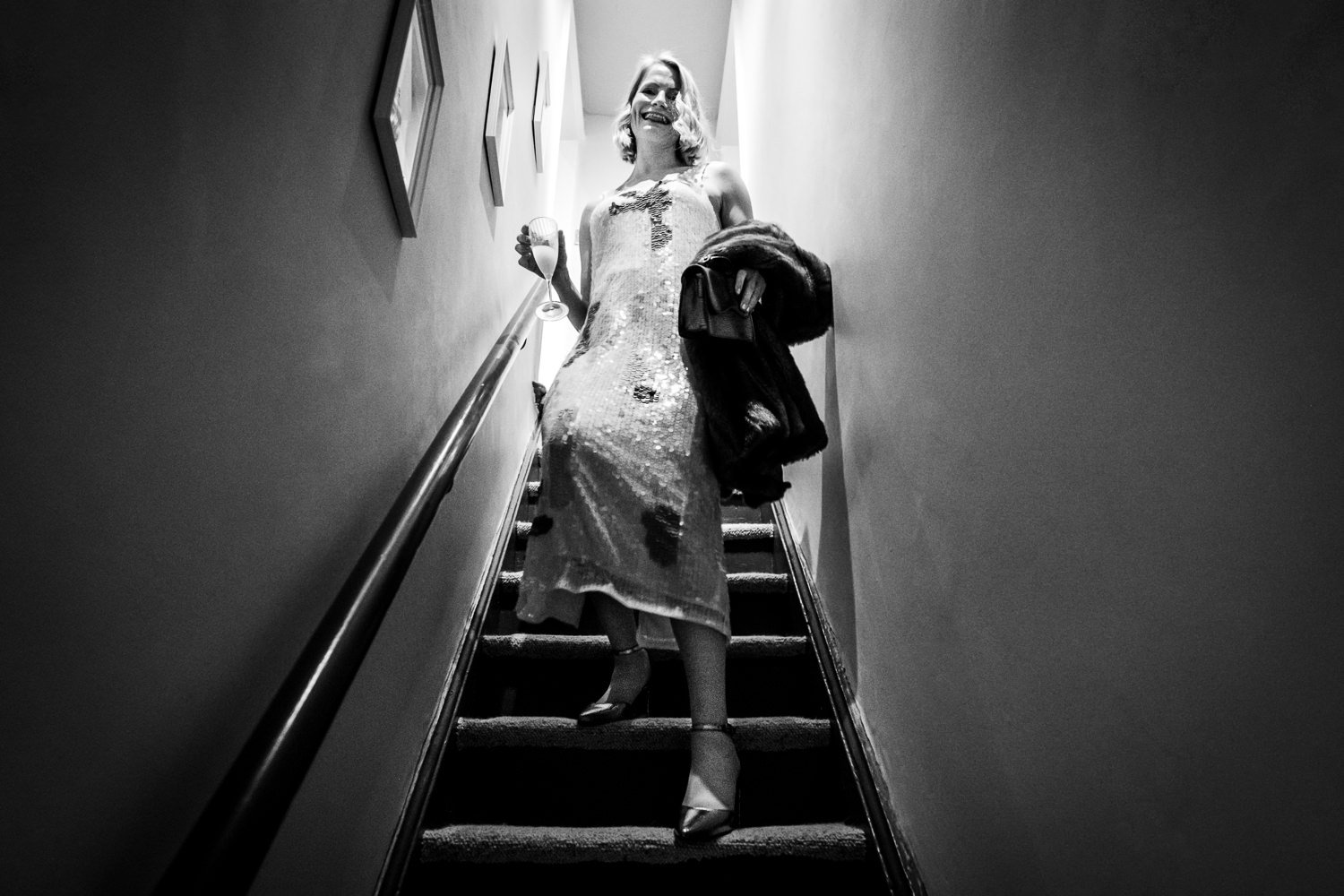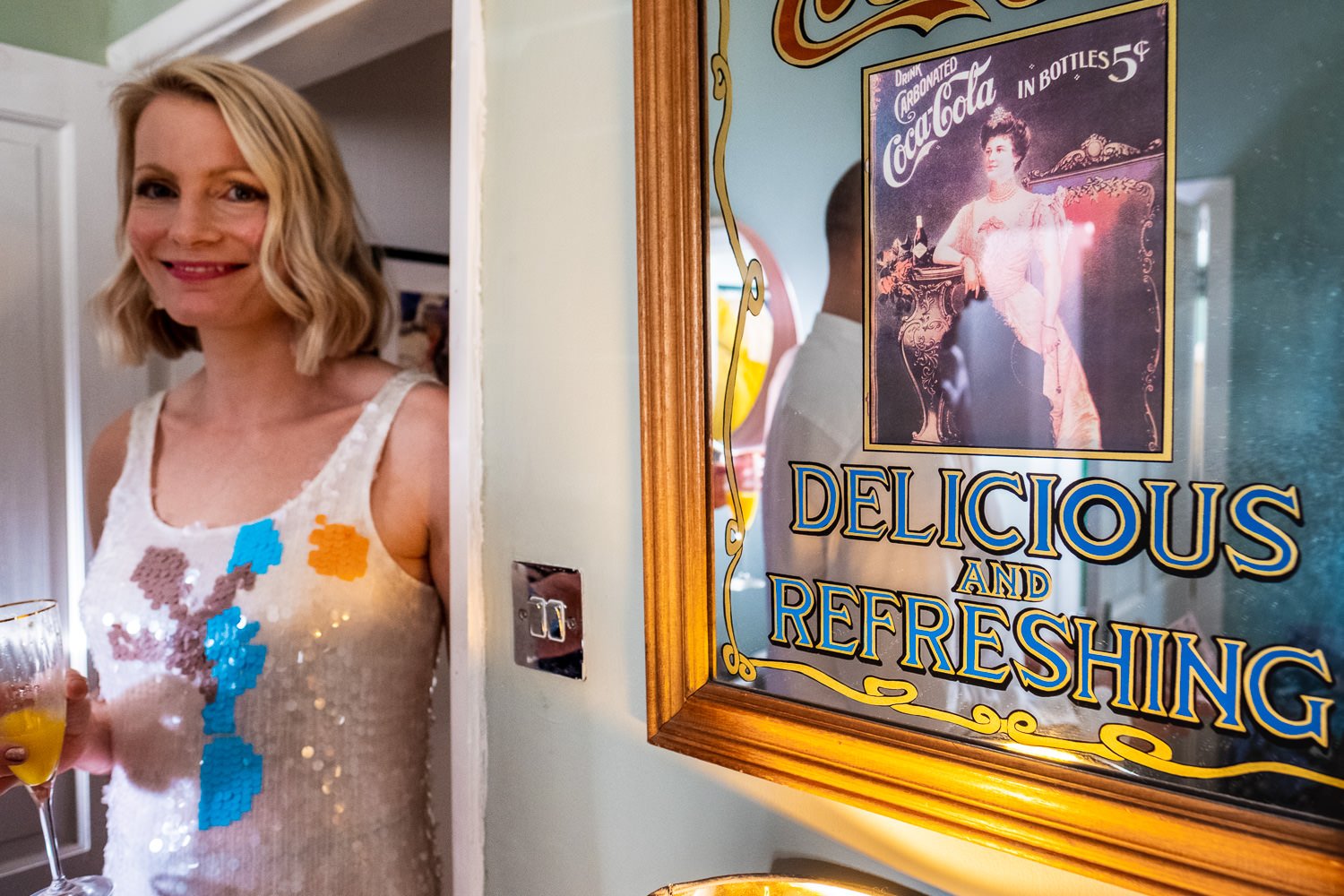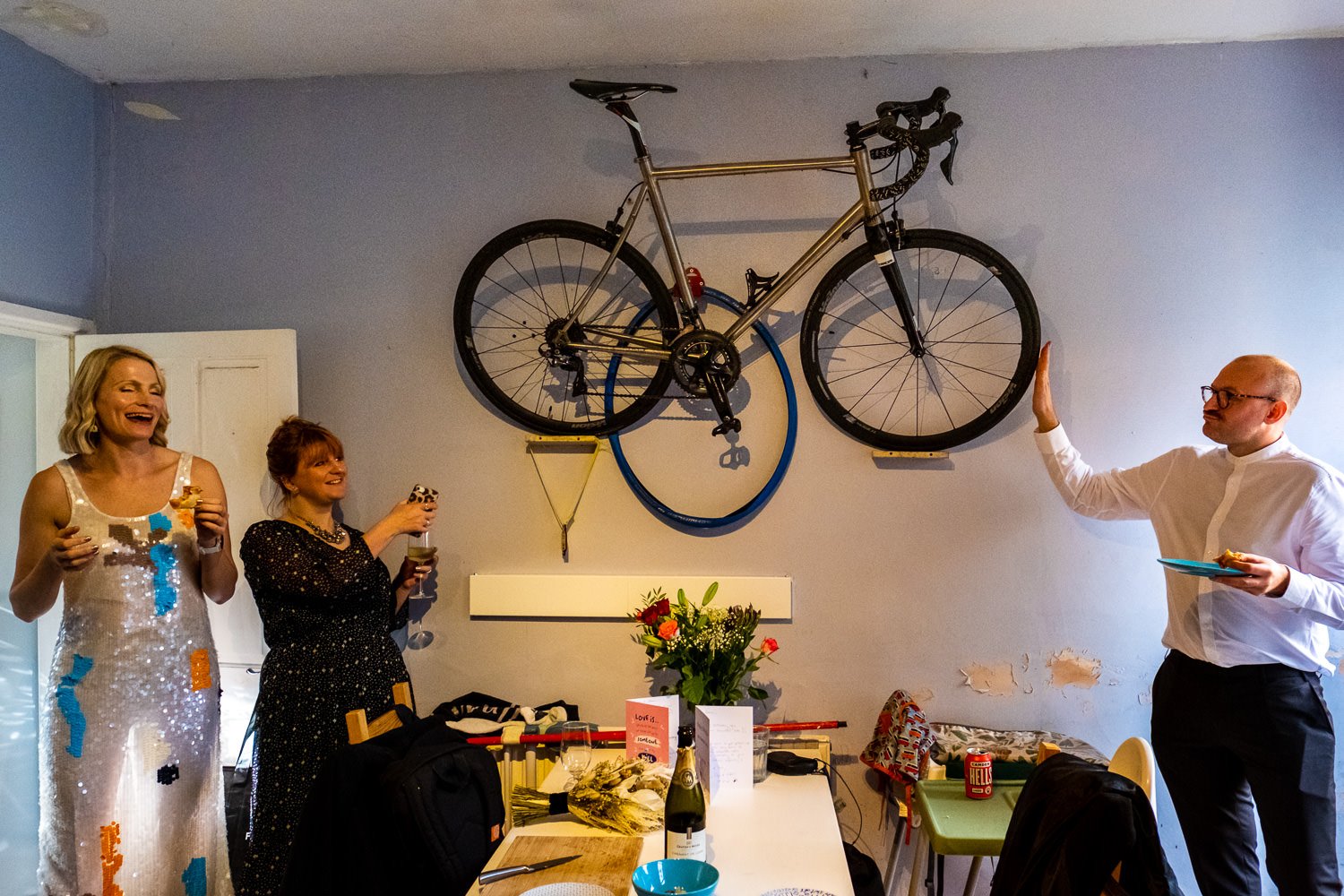 'Have you got the rings?'
No wedding would be complete without a minor catastrophe – and just before Pippa and Adam arrived at Stockport Town Hall they realised they had left the rings at home. Tim saved the day by dashing back, which all added to the suspense as the clock ticked past the scheduled 2pm start and the registrar kept glancing at her watch.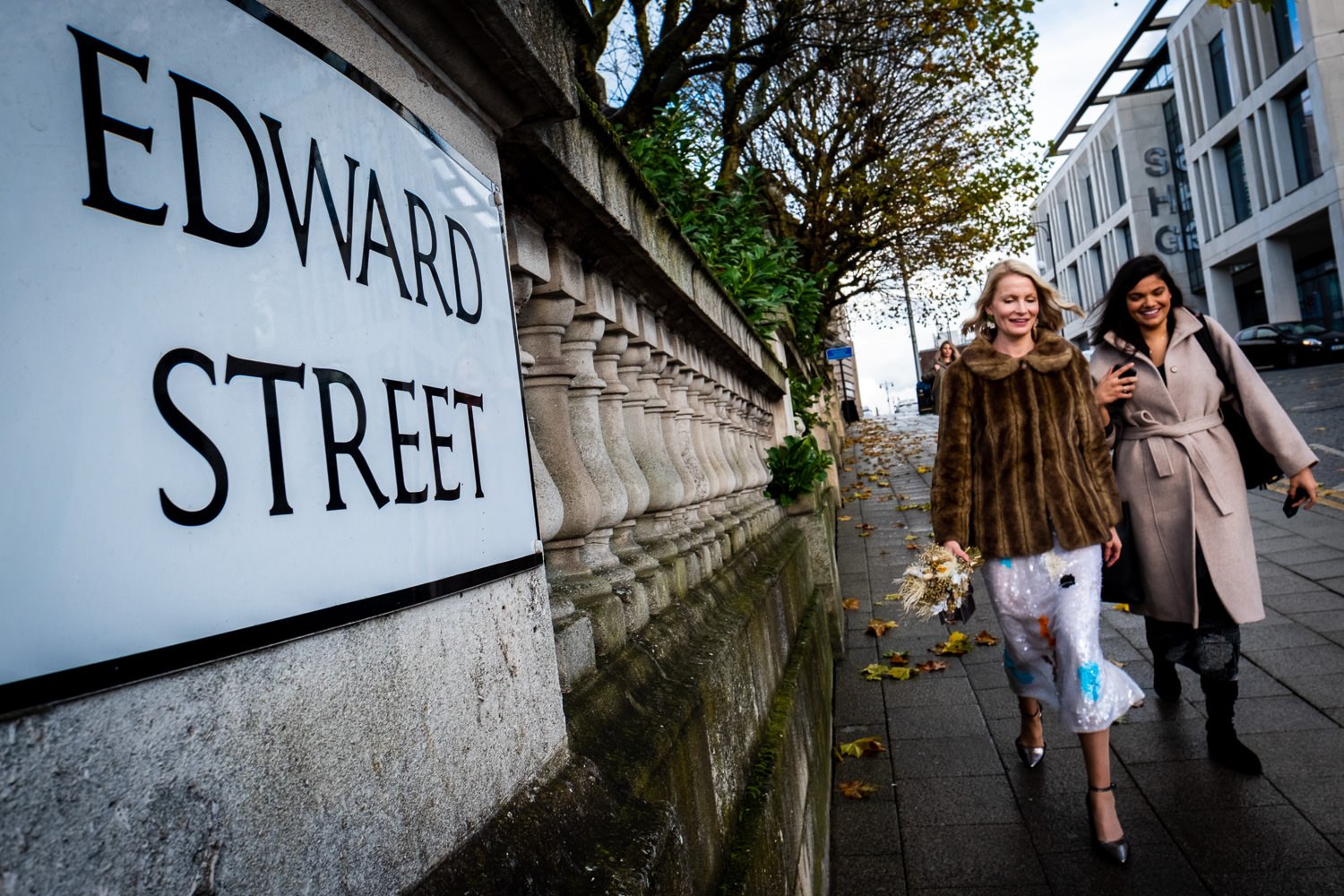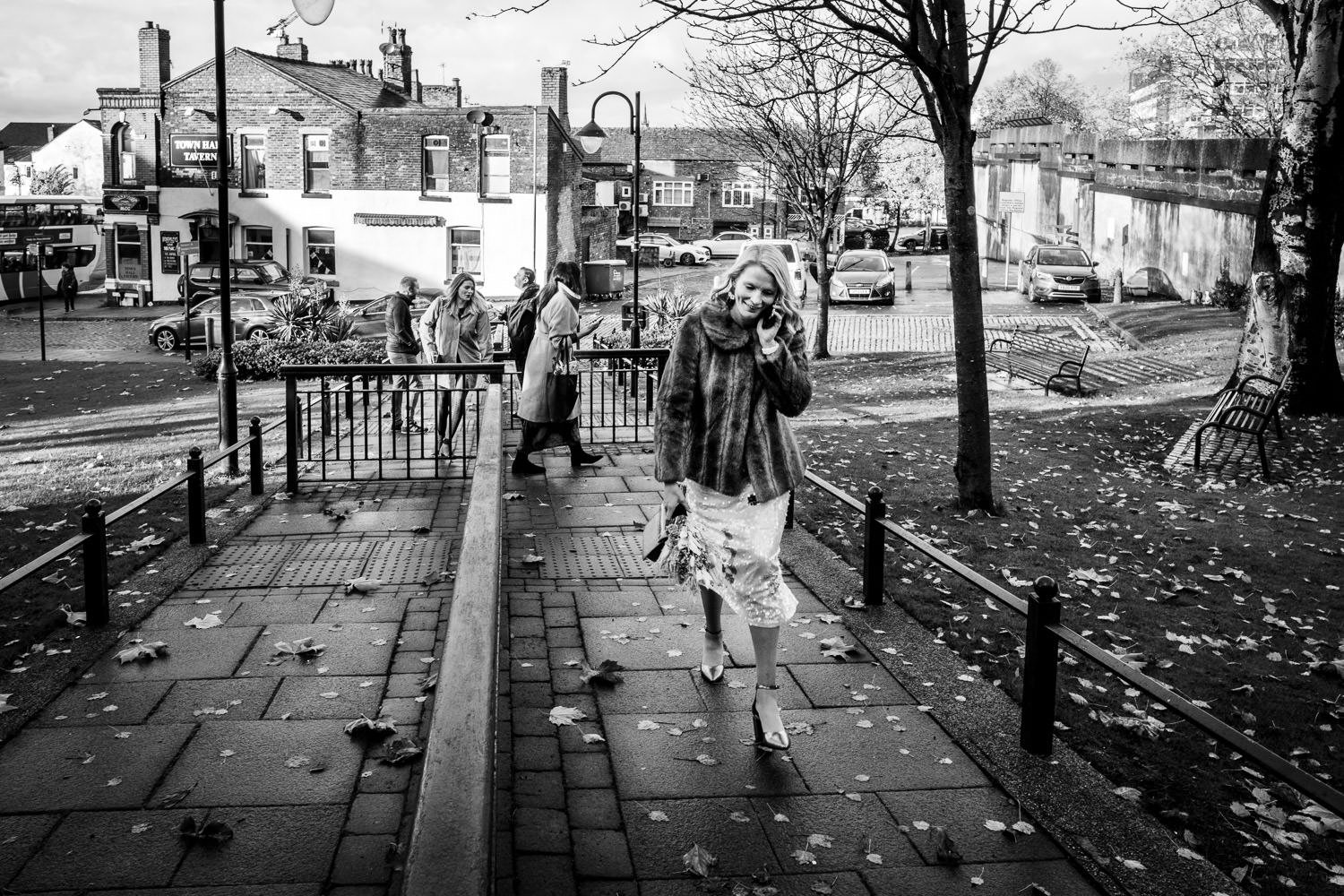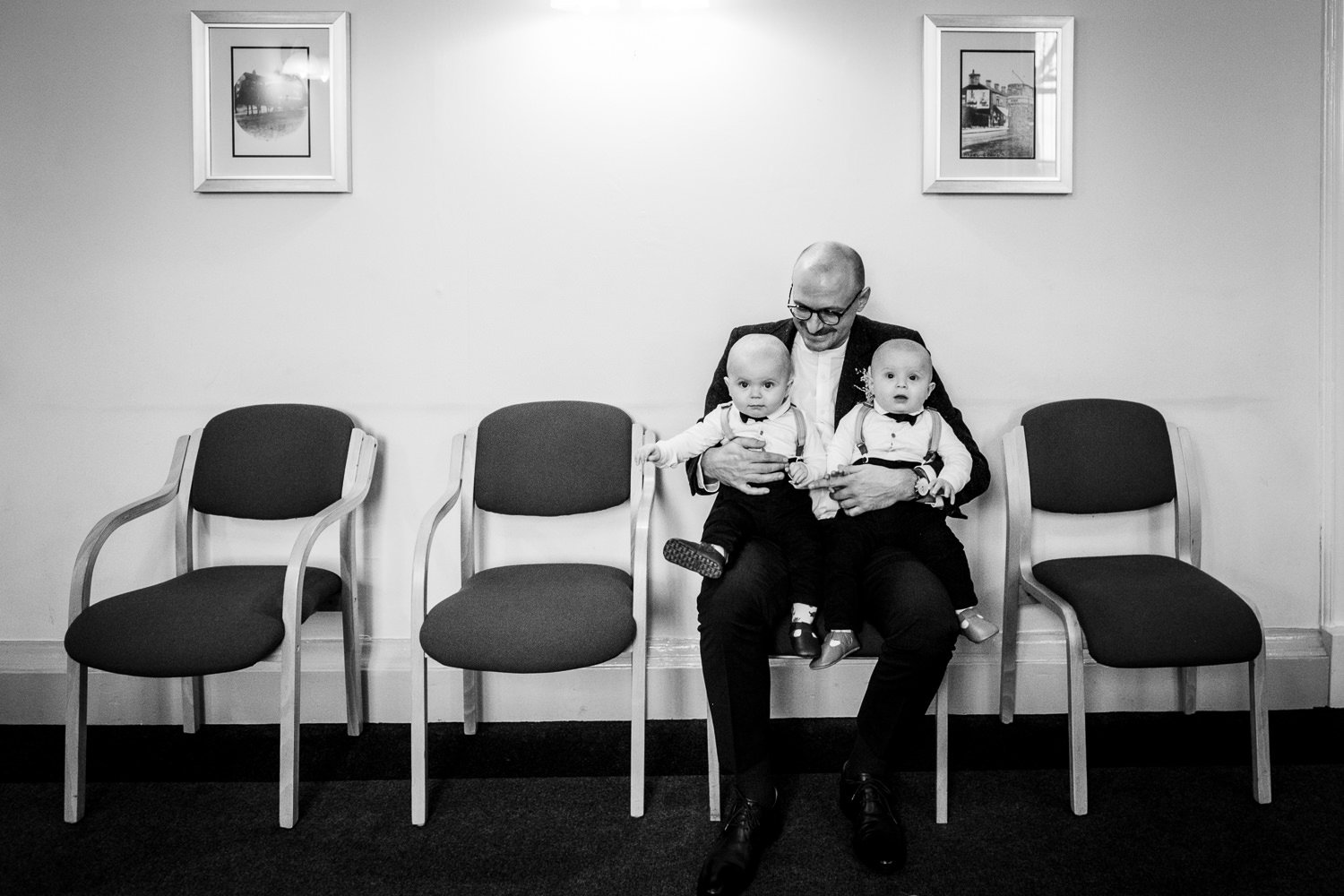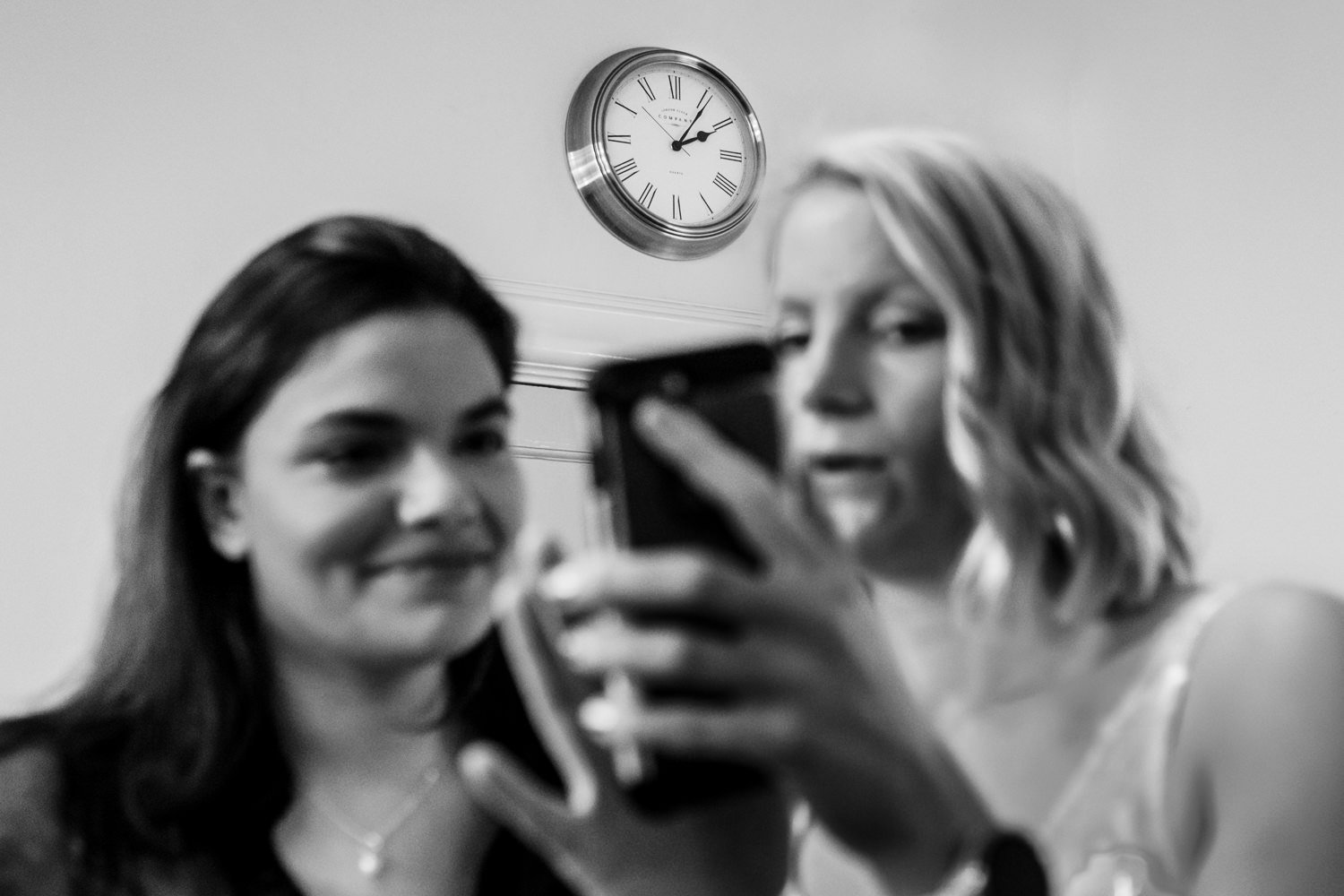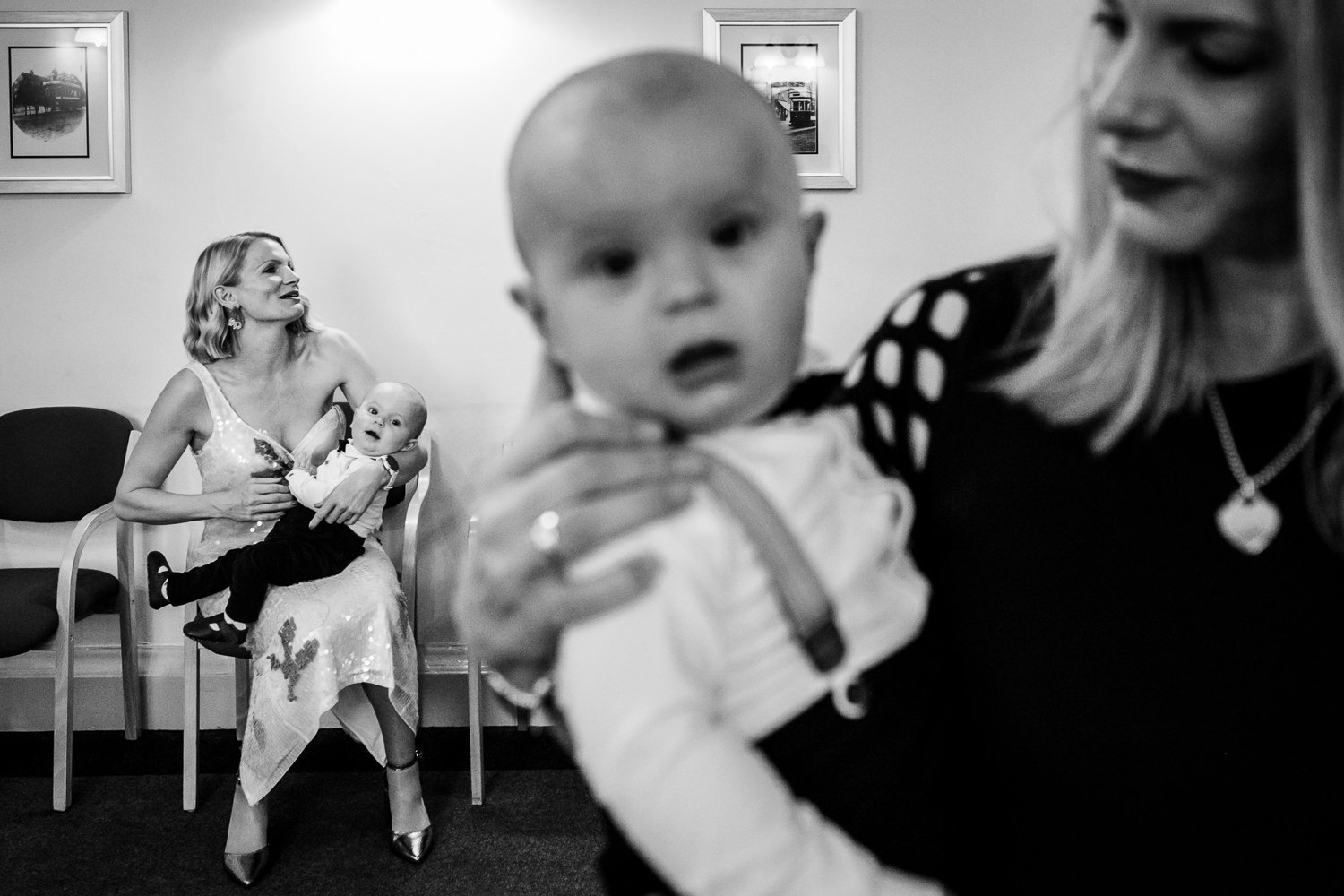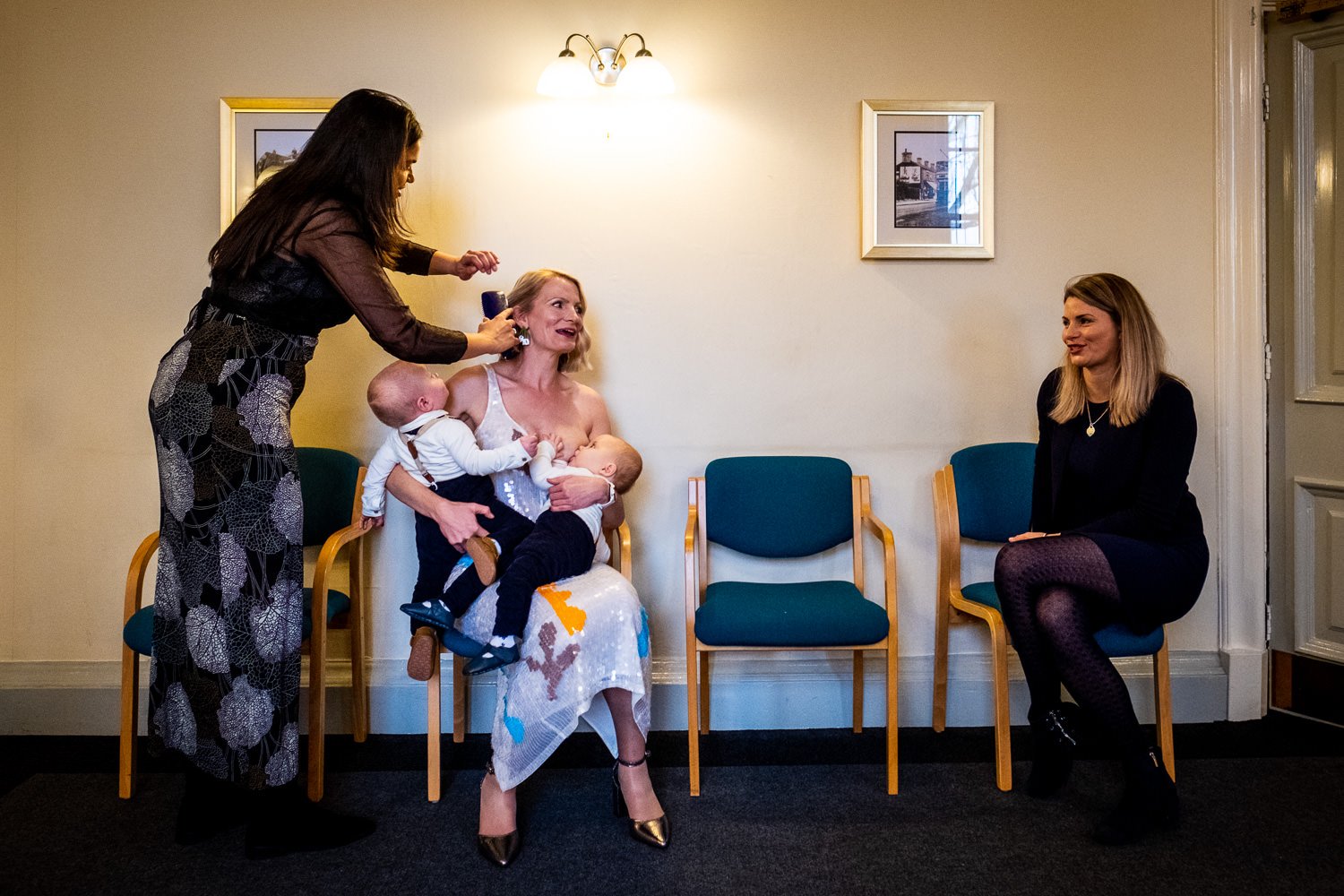 Stockport Town Hall wedding ceremony
Pippa and Adam didn't stop grinning from the moment the bride entered the Robert Hyde Room, and a touching ceremony full of laughter – and the occasional snoring baby – ended with the happy couple dancing out of the room.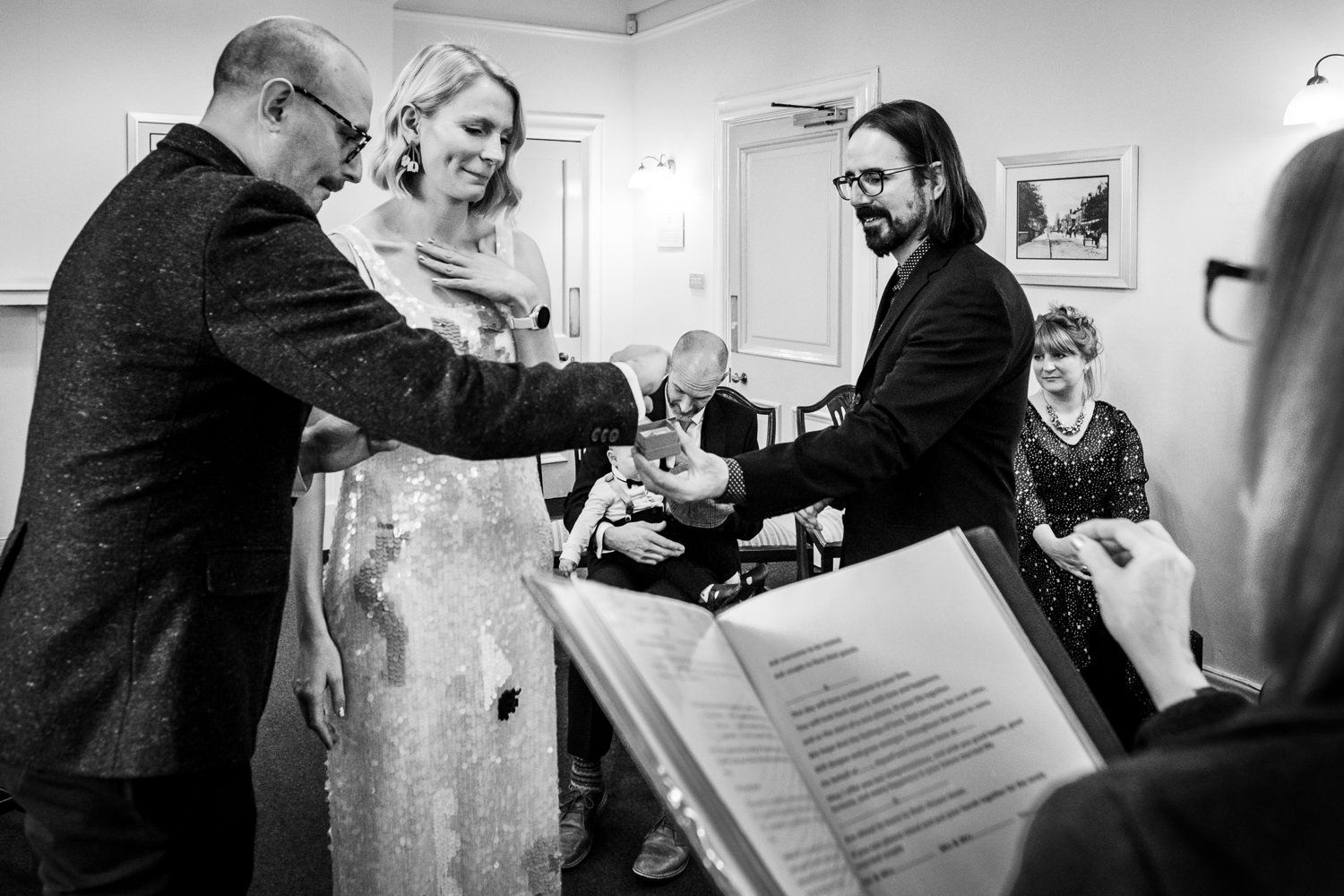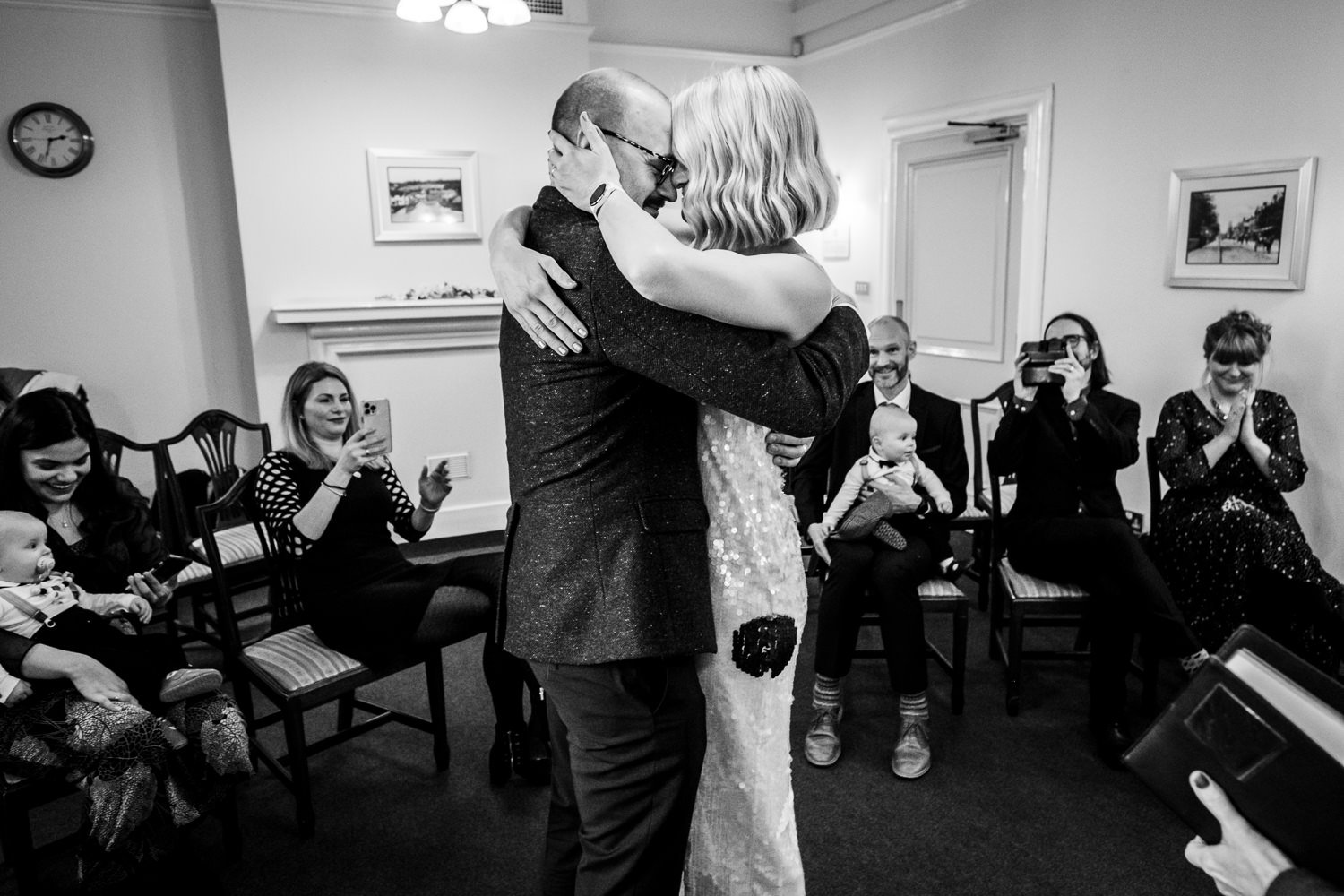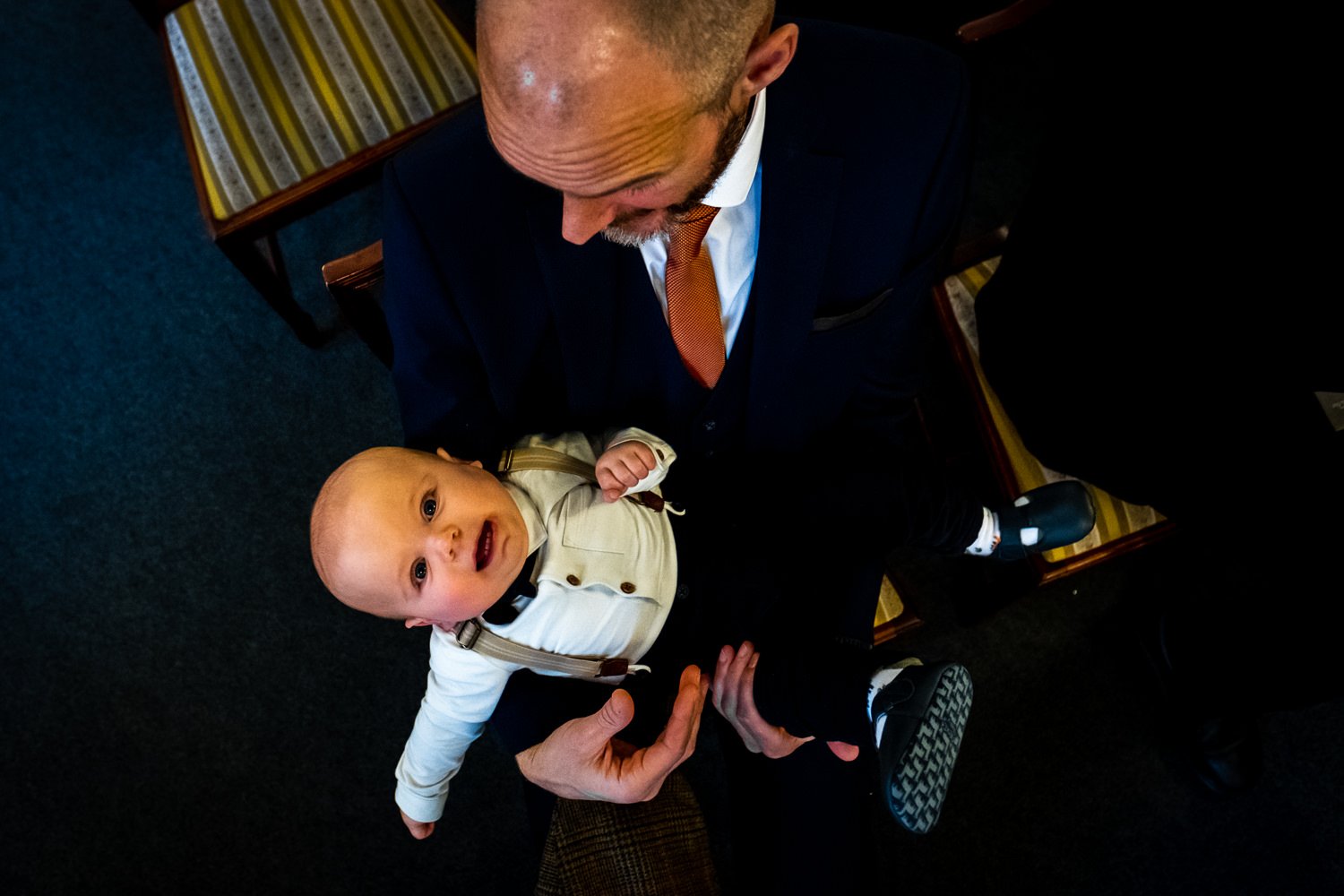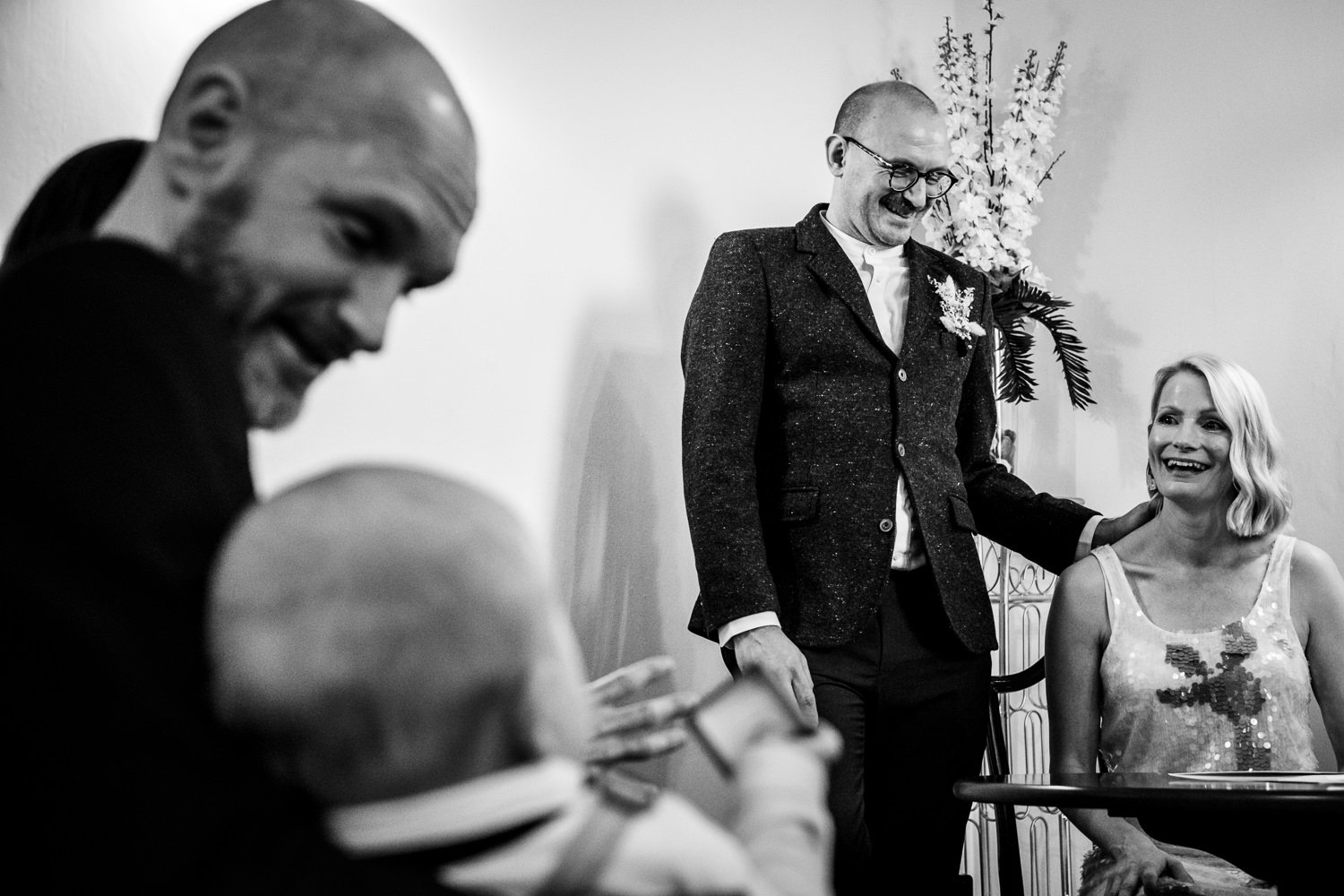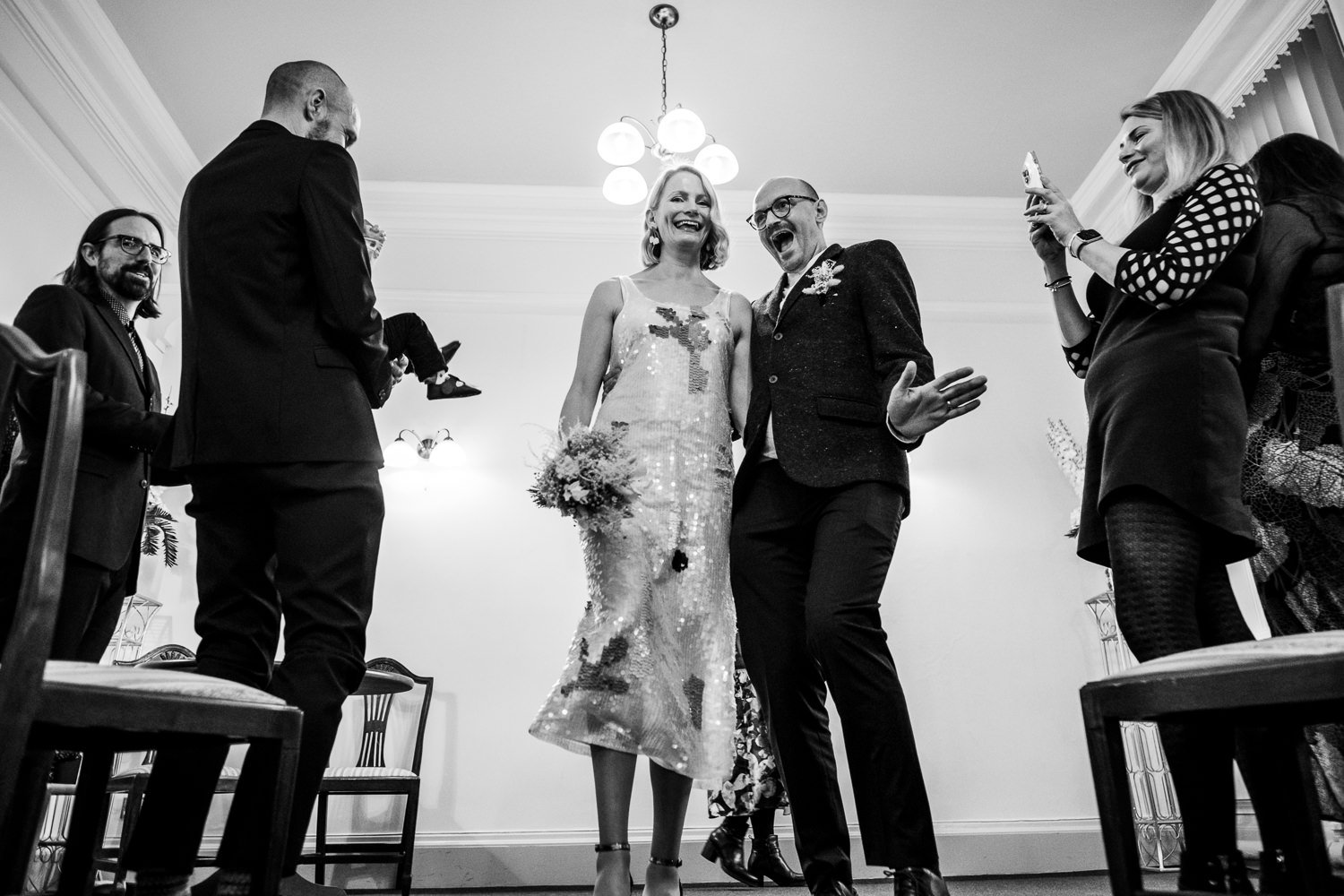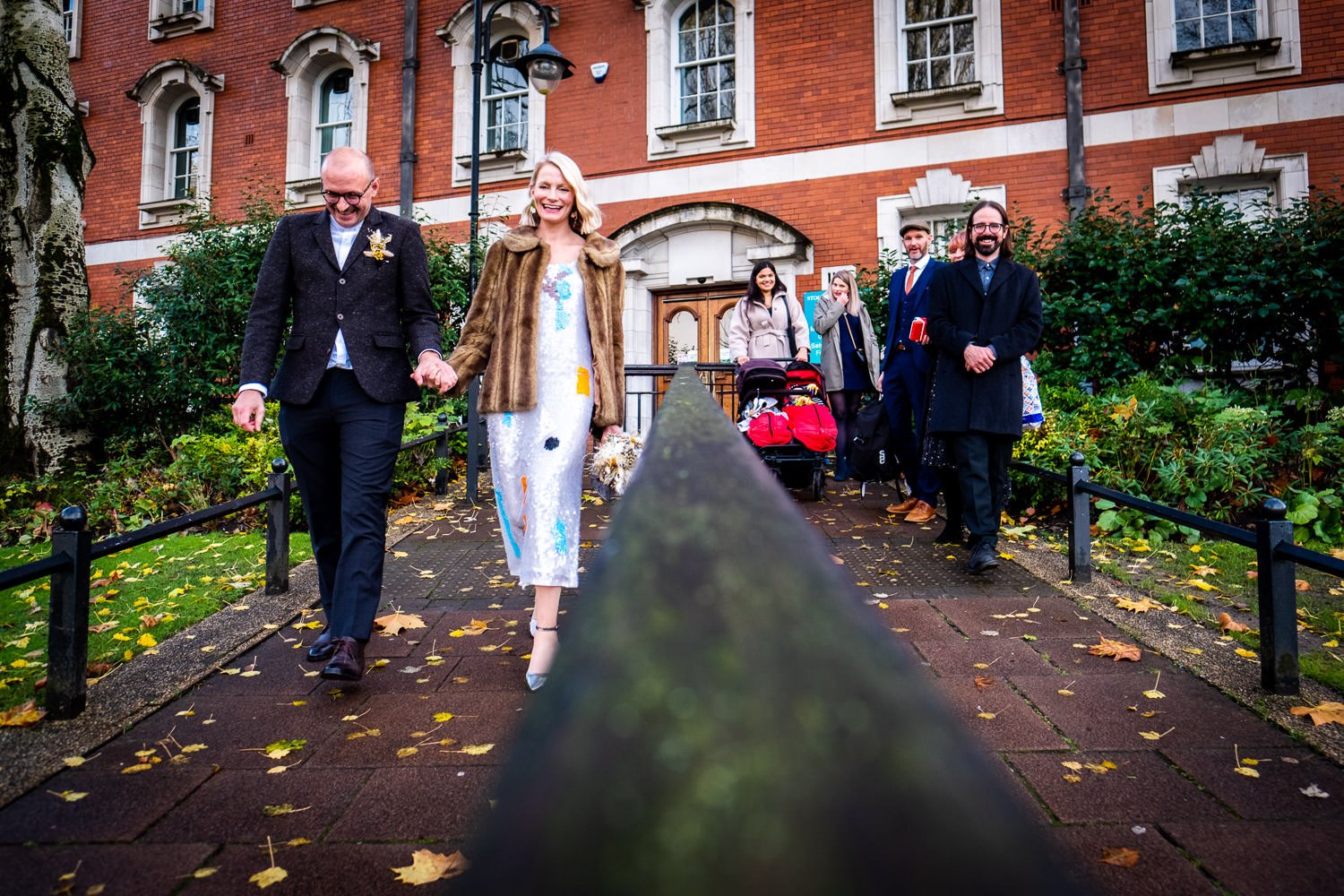 Stockport Town Hall wedding photos
After some photos on the steps of the beautiful Grade II listed Stockport Town Hall, it was off to the Arden Arms for some celebratory drinks. We even managed to squeeze in some creative Stockport wedding portraits – behind the back of Asda of all places (who says wedding photography isn't rock 'n' roll?). Everyone had a blast toasting Pippa and Adam's marriage, and even the three dogs got along – it was that sort of day.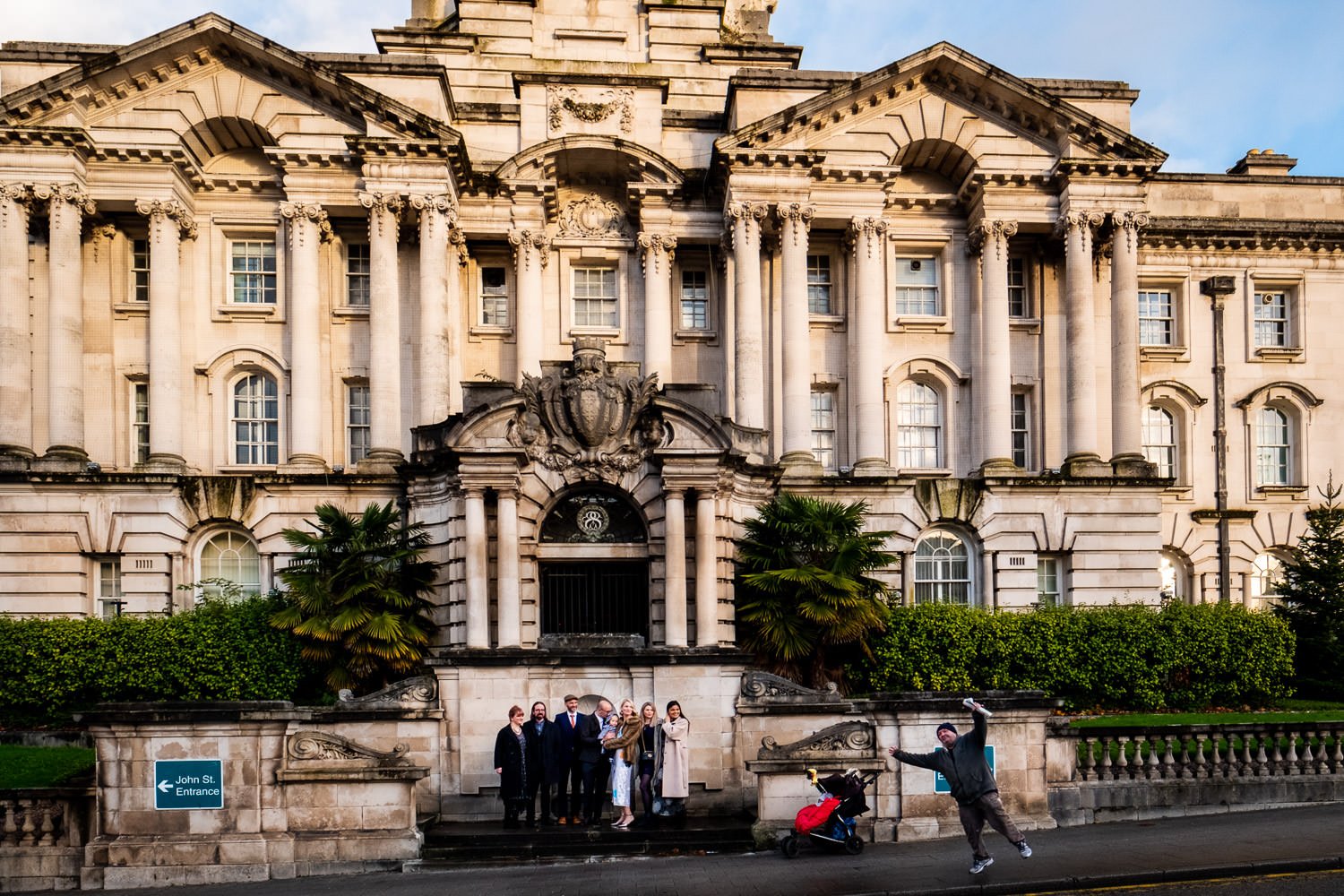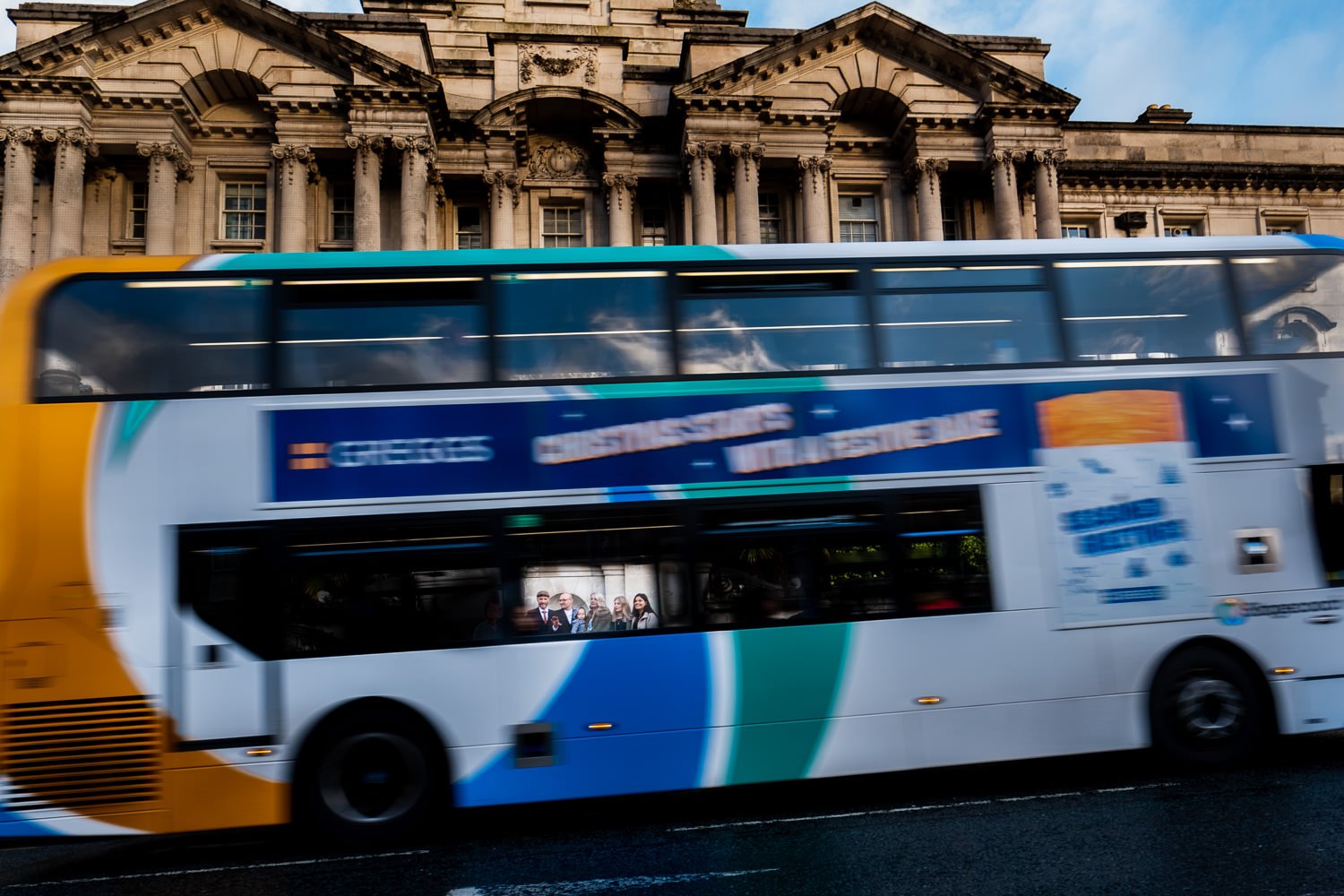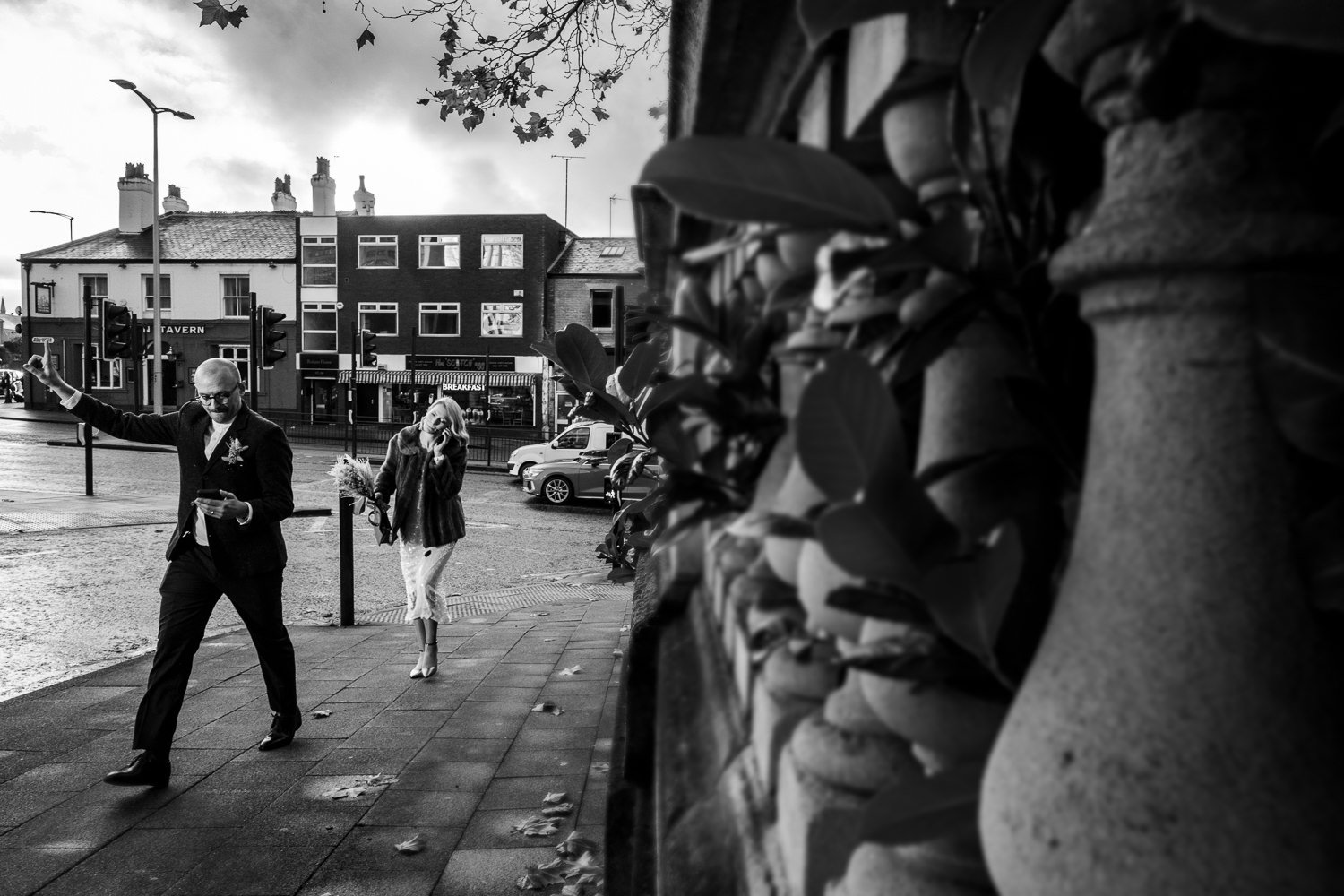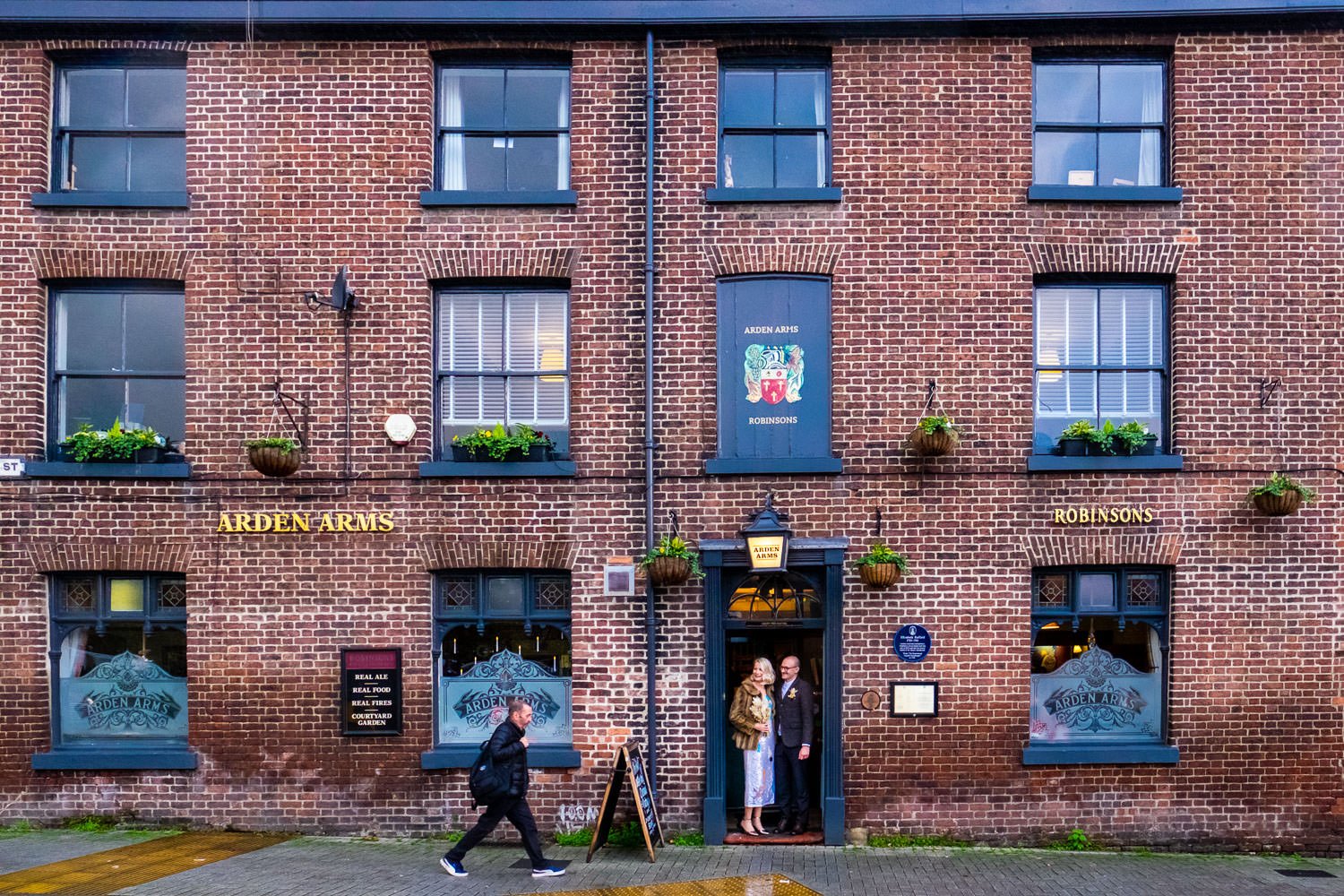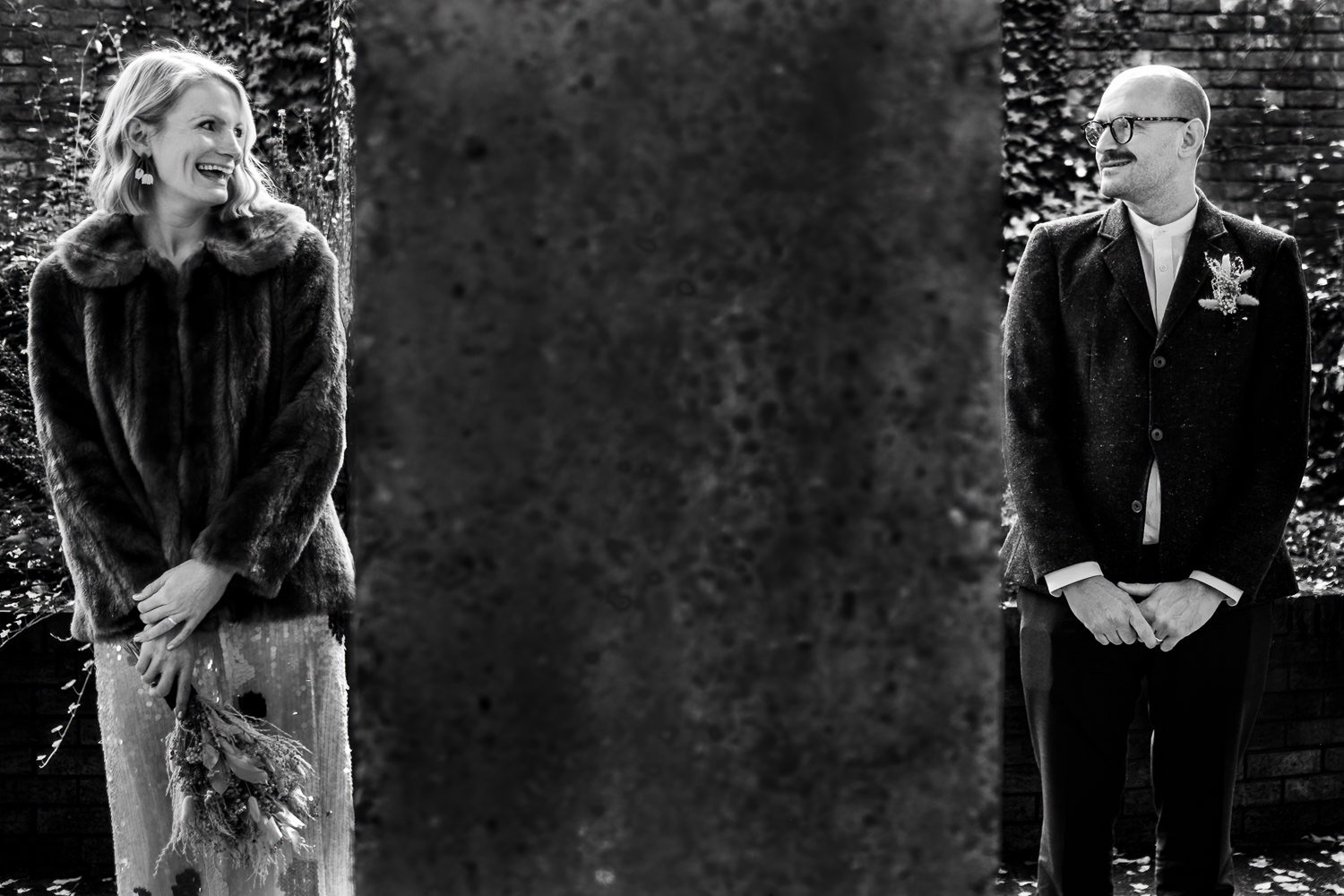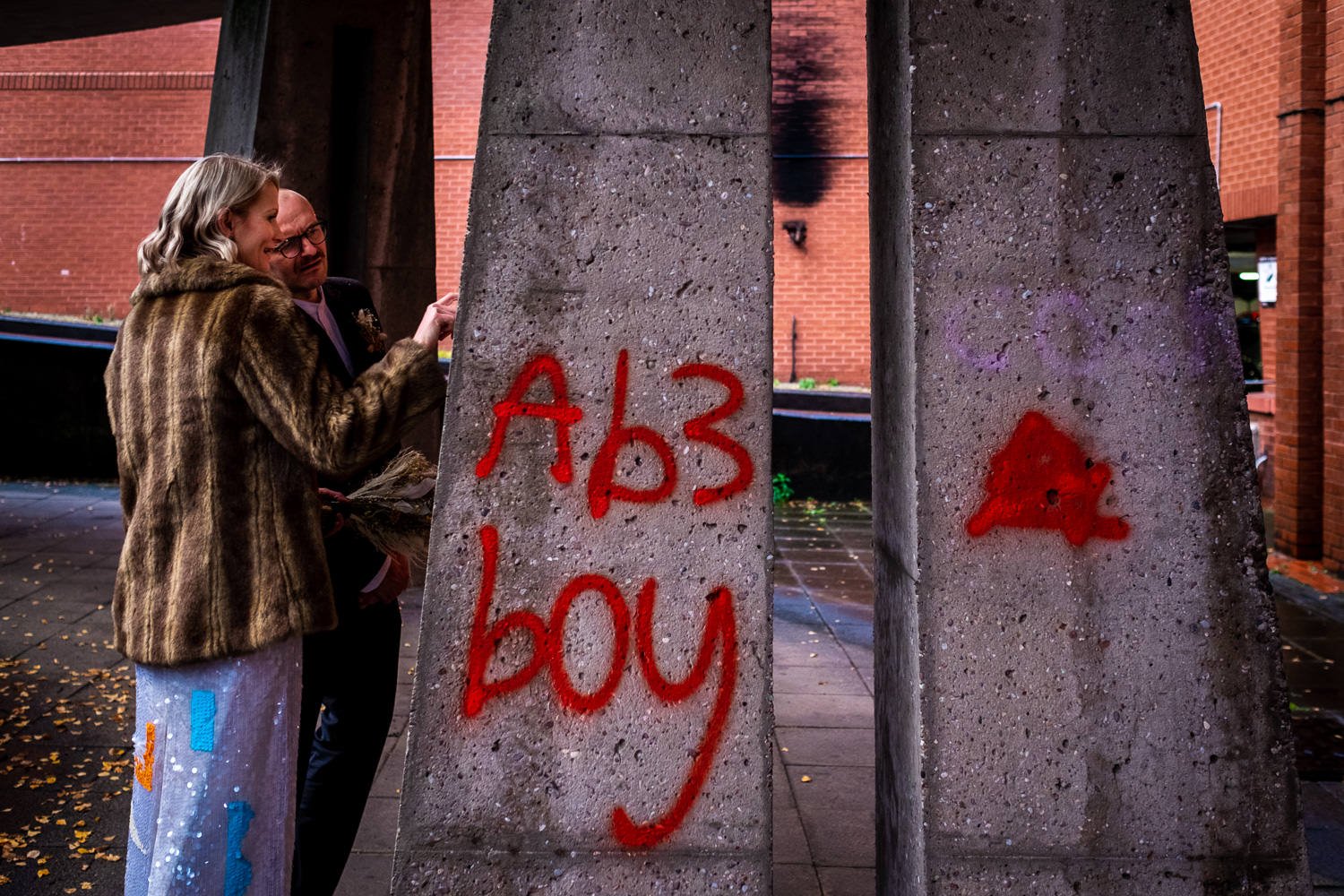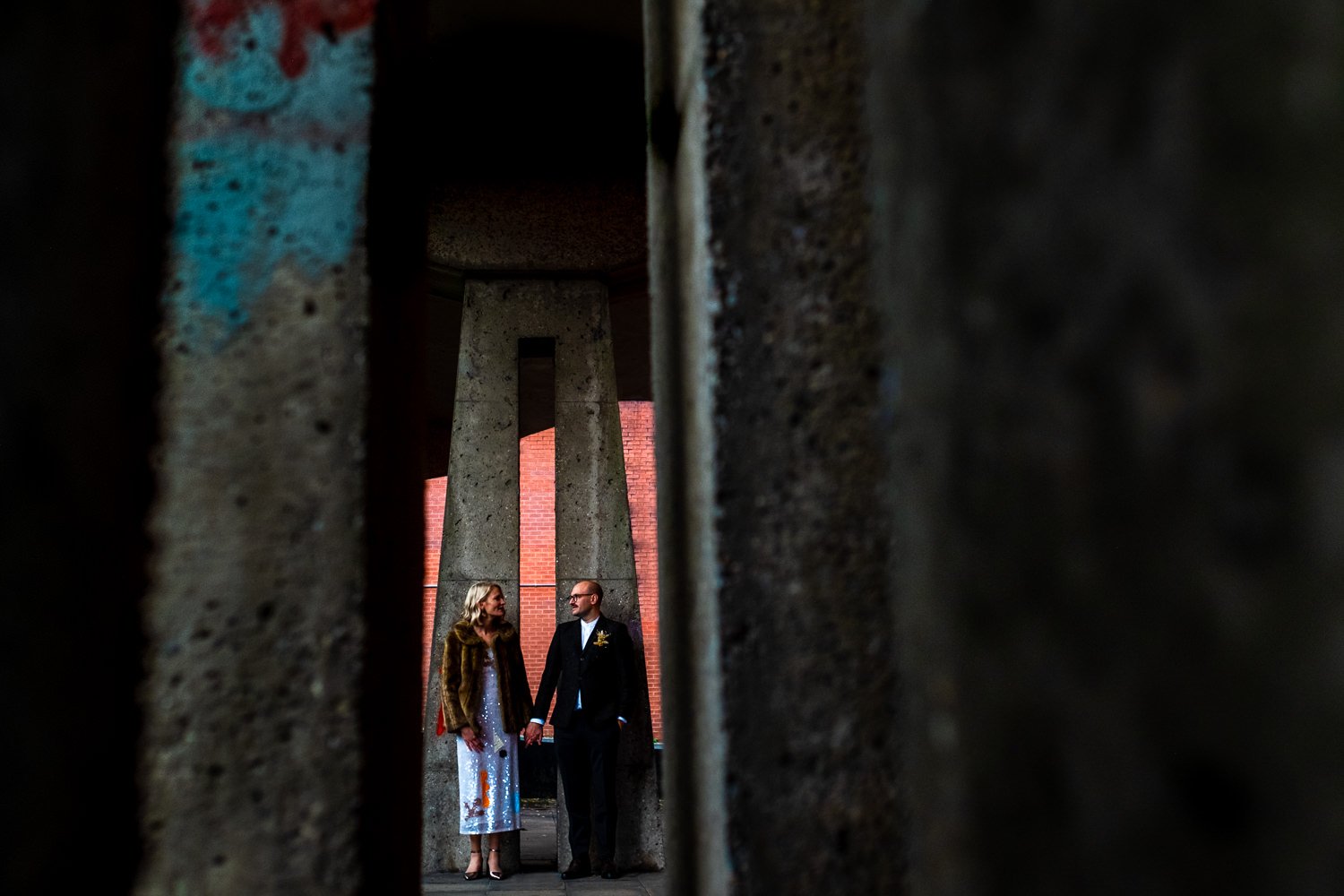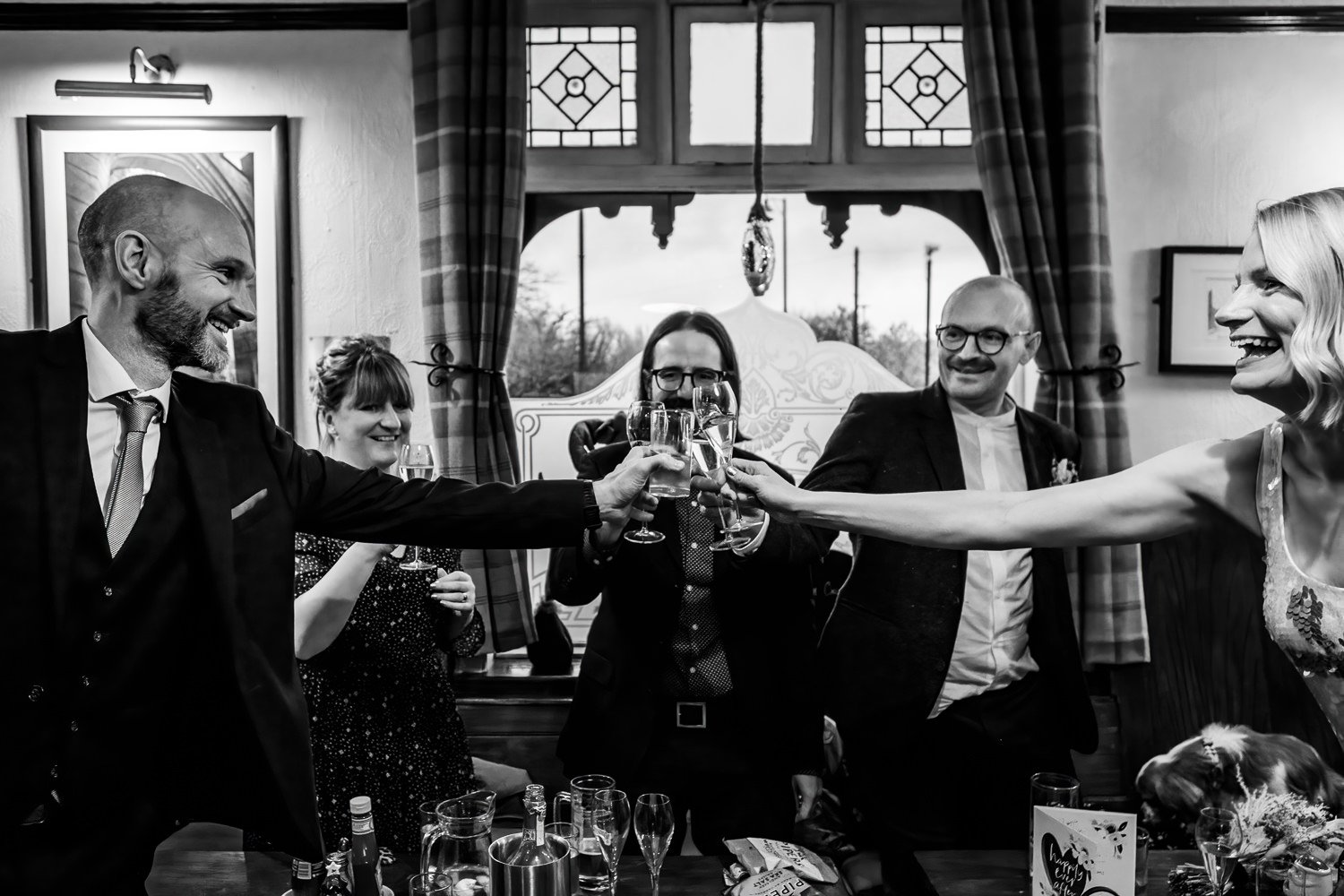 Stockport Town Hall wedding photography
For the architectural buffs among you, Stockport Town Hall was designed by Sir Alfred Brumwell Thomas and is often nicknamed 'The Wedding Cake' because of its white facade and tiered clock tower. It makes for stunning portraits too.
Opened in 1908 by the Prince and Princess of Wales, Stockport Town Hall – on the famous A6 – has a storied history. The main ballroom, which now hosts wedding receptions, served as a hospital during the First World War and helped house refugees in World War Two. The building has been the home of Stockport Council for more than a century.
Pippa and Adam were married in the Robert Hyde Room, but the beauty of Stockport Town Hall is there are other options – the cosy Henry Bell Room or the larger Sir Alfred Brumwell Thomas Room with its stunning glass ceiling. There's also the unique idea of saying your vows on the grand marble staircase.
Looking for a wedding photojournalist?
Thanks a lot for reading this blog. Check out my portfolio to see more of my work. And if you're looking for a Stockport Town Hall wedding photographer – or you're getting married anywhere in Manchester or Cheshire and want a documentary photojournalist – just drop me a line.